Sapna Subramanyam: An Industry Expert, Striving To Develop Organization Through Leadership And Networking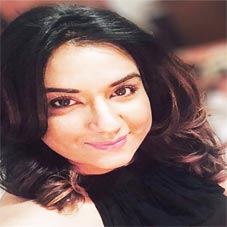 Planners of events do so more than just scheduling the events, such as framing budgets, event centers, permits, transportation, accommodation and on-site personnel may be included in these duties. An event planner, a thorough understanding of the potential market where you are located is needed. CEO Insights interviewed Sapna Subramanyam (Founder) of Blue Door Event Solutions, wherein she calls her initial challenges and accomplishments as an Experiential Event Planner.
Tell us the major facets & achievements of your journey.
Always the rebel. I wanted to pursue something in which success is a result of hard work, acumen and confidence, adding a sporting overlay to my personality. Growing up, Steffi Graf, of course, millions of people had a dream and a heartthrob, that generation saw the advent of Indian sports that produced mainstream international news. Most adolescents, then, saw their future self as a star, with the peers acknowledging my athletic construction, I decided that 'Tennis' would get me there.
The praise and satisfaction I gained from seeking that rebel in me, paid off, I was able to get some decent tennis circuit rankings on the board. I should confess that being popular helped a lot, and I made the most of it in that situation, this is certainly one of the accomplishments that moulded me for the exciting life I was about to lead. The current profession I am pursuing was more of serendipity than a carefully planned outcome, and the management of events has given
me the satisfaction that one seeks in her vocation.
Tell us about the challenges that you encountered in your professional journey and how did you overcome them.
We grew up inspired by watching Tinsel Town and Telugu movies, there is always a 'Dues ex Machina' that can justify anything in the end and set everything right. A single hero smothering 50 bad guys, lightning hitting an evil villain, stereotyping women, ample problems for individuals and somehow, in the end, all is OK. We expect a lot from our efforts but secretly hope for something out of luck, in order to save us from the struggles of everyday life. Well, that hasn't happened in my life, and that makes me realize the hard way, that life isn't a 150-minute film.
A CEO's job is mainly to develop the organization through leadership and networking, it is a thing of the past to prove to an onlooker that you are willing to do some kind of job and that you can do several positions
The challenges and day to day problems outweigh all notable mentions, that being said, it has been more like a personal nano mentor in your head to pursue life as a single woman. There's a new problem every day, a new situation to which we need a solution, never had the option of backing out, because in front of you the result, as you can see, manifests itself.
One of the obstacles I would like to highlight in a particular incident is, of course, the job performance I will handle from 100 blue collars for 48 hours for an early morning wedding for a prominent client of ours. The position was to be transformed from a bare shelf to a spot appropriate for a royal occasion. This was in Chennai and the output I could get out of myself was surprising, even to me, and once I experienced that, I was able to
capitalize it to my benefit.

In the current day and age, the Founder of a company has to assume various roles such as a leader, visionary, decision-maker, manager, board developer and others. What different roles have you been undertaking at Blue Door Event Solutions?
A CEO's job is mainly to develop the organization through leadership and networking, it is a thing of the past to prove to an onlooker that you are willing to do some kind of job and that you can do several positions. You are a CEO, and an eco-system that enables you to perform at your best should be set up and the most critical function is the consistent demarcation of tasks and the motivation of the team to succeed in that particular role and to achieve an overall goal. I can do the production of a design, I can do light programming, I can do labour management, but I shouldn't do that. The team is prepared to do it better than me personally.

Give a brief account of how methods/strategies that you laid has transformed Blue Door Events entire work culture and client relationships.
One of the most critical plans deployed is certainly getting a sound strategy to raise funds right through the 'business as normal' era, I do not begin to stress the importance of financial planning in an organization enough. This critical aspect is outsourced by most of us, but when you invest good time, learning how to maintain and use the books to your benefit, that is when you add value to becoming a CEO.

This safety net in finance propelled the culture of work and relationships between clients. The confidence you get when you know all is in order at the back of your mind is paramount to closing deals. And at the end of the day, aside from 'closing the deal', nothing else matters.

Sapna Subramanyam, Founder, Blue Door Event Solutions
As the founder of Blue Door, she leads in ideation from intangible and years of experience and forms realism. Blue door provides memorable experience for events and business meetings.