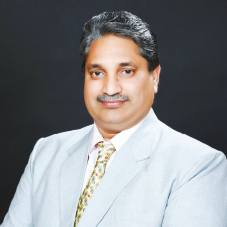 Do we need a change in the traditional Indian education system? The answer is Yes! The education system in most of the Indian schools is based on rote learning, and this is the reason why there is a lack of quality in the learning of the students. In our country, students are mostly prepared to score marks in exams, or to crack competitive exams like IIT JEE, AIIMS and others. In such a pattern of education, knowledge is largely forgotten after the exam is over. Still, year after year students are being taught to focus on rote method and cramming in order to achieve temporary success. This has become one of the fundamental flaws of our education system, which is followed by the maximum of the schools in the country. Muni International School (MIS), however, stands apart from this crowd and aims to revolutionize the education system of India by offering the most efficient learning through its skill based education methodology.
MIS is a truly democratic New Delhi-based school where each student is given equal opportunity to learn, express, lead, share and contribute in all matters of learning, management and development. The school follows a unique education model named The Muni Model (a unique exponential learning method derived from ancient Indian methodologies adapted to suit the 21st-century context) to offer exactly the same what the current generation needs. The mastermind behind this unique initiative is Ashok Thakur, Founder, MIS. His vision is to empower each and every student for self learning and self exploration. In an exclusive conversation with CEO Insights, Ashok speaks about the unique features of MIS, along with the teaching techniques, education model and more.
Brief us about the birth of MIS and its distinguishable aspects.
The education system in India is in efficient from a very long time. Even I went through the considerable personal pain of not being prepared by the existing education system to achieve my highest potential during my schooling. With a desire that my children should not go through the same scenario which I went
through I decided to educate my children in a very good & reputed school, but unfortunately, the result was no different than mine. Neither did they pick up any values during their schooling days, nor did they become prepared adequately for their future. This was the point when I decided to take ownership of changing the existing education methodology, which would help in inculcating values and skills in young minds and prepare them definitively to achieve their highest potential.
The purpose of education at MIS is to cross over all of the differences in class, language, status, caste, and background
With this aim, I started MIS on a 250-yard family-owned land in 2002 with just 28 students and kept the fee amount as Rs.30 per month, providing very basic infrastructure. From then on, we have been striving to provide the best education to the young minds with pure intention & dedication.
Tell us about the unique element/ education technique/method that distinguishes MIS from other players.
We at MIS follow The Muni Education Model (MEM)a set of methodologies to achieve our goal of offering quality education. This model is conceptualized and designed by me along with my team and we have been using it since the very beginning.The uniqueness of this model is that the methods work directly at the mental model level and thus intercept the highest leverage point in the education system. MEM comprises 40 methodologies that suggest 50 percent skills, 30 percent values, and 20 percent the need of values for education. These methodologies facilitate students to deal with both skills and human values while applying their understanding appropriate to the context. Leveraging this model, we address all the questions that are being raised against the education system in the present times.
Moreover, we believe in activity based learning, thus activities are an important part of our teaching method. The entire school activities are designed in such a way that each and every child is connected to some kind of activity be it dancing, singingand sports like cricket, badminton, table tennis, football or others. We also have a group which deals with health Vedic mathematics international language, art & craft yoga and much
more.

The purpose of education at MIS is to cross over all of the differences in class, language, status caste and background. We ensure that all our students study, learn, play and perform at par without any prejudice or inhibition. Having worked in the field of education for the last 16 years to spread quality education in society, I have always felt the foremost need of providing quality education at the lower strata of society. Hence, offering equal opportunity to each and every student is the first priority in MIS.

Teachers play the most significant role in a child's school journey. Throw some light on the faculty members at MIS.
Our faculty has a gamut of experience in education and a diversified corporate field. All of the teachers are graduates in education and some of them have completed MBA from a reputed institution. Senior teachers have more than 15 years of experience in the education field and have considerable expertise in handling and implementation of MIS methodologies.

Where is MIS placed in the current education sector of India and what is the future roadmap?
Today, we have two franchisees under MIS and 14 schools under MEM. Recently we have signed an agreement with the Gujarat government for implementing MEM in 34,000 Gujarat government schools. In the coming future, our aim is to design the roadmap to reduce the time period of the total education system. With all these we work to develop global citizens with values and co-existential skills to support the synergy.

Key Management:
Ashok Thakur, Founder
A leader with a strong will, Ashok aims to revolutionize the education system in India. His goal is not just to provide academic knowledge to the students, but along with modern education also develop ethical values and relevant skills.

Accolades:
•One of top 15 Education Model in the world by UNESCO
•Change Maker School by Ashoka Foundation
•Best Use of Innovation in Teaching Pedagogy by International United Educationists Fraternity(IUEF)
•Exceptional Educator Award by American Leadership Board
•Excellence in School Education Award by Intelligent Mind Trust at British Parliament.
•Japan selected Muni International as the only partner school in India for the student exchange program, largely for collaboration among nations via education and culture.