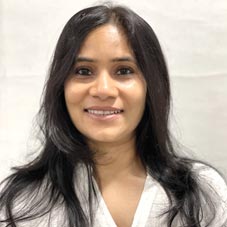 The life of Avadat Men that brings comfortable fashion experience for men with prolific and top-class apparels, began 20 years ago. The brand is backed by Namrata Shah's 10 years of rich expertise in retail. She hails from a family that was into manufacturing for a long time. Curating & interconnecting all these understandings together, she was aspired to venture into a business that could help her deal with all the operations & hierarchy. She personally felt the need for a store that could boost first-hand sales, thereby launching Avadat's Very Own Retail Store in 2009- with a vision of delivering "quality & high-end fashion" to the local and global consumers. With years of existence in the denim & fashion industry, Avadat Store holds an edge over the market competitors.
The company focuses on creating comfortable products with superior quality. With customer retention at the core, it is trying to enhance the relationship of the consumer experience and supply chain - eliminating every mediator and presenting consumers with affordable prices at Superior Quality. The team's motivation and morale are moving Avadat Men to be a leading brand in the niche and making Namrata a great leader.
Namrata had pioneered Retail business of Avadat. Her "passion for comfort" gave her the vision of giving the latest and comfortable fashion wear for Men at an affordable price. Below are the excerpts of an exclusive
conversation between CEO Insights & Namrata.
How does the vast industry experience help you to chalk-out efficient business modules at Avadat Studio?
Experience directly helps me understand the pain points of a retailer and a customer. With an in-house Manufacturing setup, I feel our team can implement much faster with feedback.
The retail industry is facing a very tough challenge from the e-Commerce segment currently. How do you strategize to make your company effectively compete in this scenario?
We are taking a Phygital (Physical and Digital) approach this year, introducing Avadat Men online and Svensson & Co-online through our website. Going PhyGital – We are looking to partner with small-town retailers, we are opening our trial stores in Metros – only for trials, if you like the product you buy it and it reaches your home. We are also looking forward to home trial vans.
Avadat Men is looking forward to have one-of-a kind retail partnerships at pan-India level to completely solve the problems that hinder retailers
Tell us about the various categories across which your company correctly offers clothing and accessories?
We are a one-stop-shop for Men. Currently, offering various types of bottoms in cotton and jeans. We are starting with shirts soon. Most importantly, we make it a point to keep it affordable.
Give a brief account of how methods/ strategies that you laid have transformed Avadat Men's entire work culture and client relationships.
Empathy is the key. I make sure that
my employees are talking to each other and understanding each other's job roles. So, everyone in the team has no issues between them.

In your professional journey so far, which are the milestones that bestowed your utmost satisfaction.
So the best moment was when the team came together to solve 80 – 90 pending orders, which were delayed over a week due to some technical issue. We have a team of 10 individuals. They handle every inch from customer service to fulfillment couriers.

The society today is witnessing the evolution of women entrepreneurship. What is your perspective towards it? Share your experience of being a women business person.

Women are the heart of any business as of now, especially in the industry of retail. With evolving times, I personally feel retail is more about emotions and connections. I have observed every female has a tendency to be more empathetic to what she does, which drives the company to become much more customer focused.

Family plays an important role in every professional's life. How has been the support & inspiration from your family in your journey so far?
Coming from a family that was already into business and manufacturing, I have received all the assistance beyond usual support. I have been always pushed to work more and strive for more growth. Coming from a business family, for me, it has always been about making your mark through keeping your team intact, putting in the hard work, and being passionate.

Namrata Shah, Co-Founder, Avadat Studio
Roadmap: By June 2021, Avadat envisions at 100 stores and Average Daily Online Sales of 600 Orders.
Hobbies: Painting as a relax therapy
Interests: Experimenting with different healthy salads, Travelling, Learning, and Connecting with new people