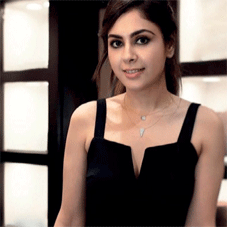 Today, the female entrepreneurs in India have taken the fashion industry by a wave, because they prefer to battle against every challenge and work to make their desired goals come true. One such women entrepreneur is Neha Lulla the Founder of Neha Lulla Jewellery, her love and passion for jewellery making has brought huge success to her and today. In an exclusive interview with CEO Insights, Neha Lulla spoke about the ups and downs, she faced in her professional journey.
Kindly enumerate on the major points/factors about your entrepreneurial journey that you would like us to highlight in the article.
Nothing worth having comes easy, as they say. I come from a non-jewellery background, so I had to build everything from scratch. When I ventured into the industry there were very few women entrepreneurs and it was certainly tough to establish myself as the concept of a jewellery designer was fairly novel. When it is dark enough, you can see the stars and these problems helped me find my talent. My biggest achievements would be making a mark within the city wherein I live, aka Mumbai.
I have been conferred several awards and my work has been widely recognized. I have been a part of multiple design award panels. Understanding and getting to know B2B and B2C platforms has also been one of my achievements. Not only getting featured with well-known magazines and celebrities but also being appreciated by them for my work forms an important part of my journey. These moments remain deeply embedded in my memory as overwhelming moments.
Give us brief details about your educational and professional background. Also, explain about your role in bringing up the brand image and how are you leveraging the best of these elements across your company's operations?
I pursued my schooling and collegiate education from my hometown Mumbai and various universities in the city like Shreemati
Nathibai Damodar Thackersey Women's University respectively. I was a keen learner and my interests varied from fashion, jewellery to dancing. I reckon my innate leadership and empathy skills which I learnt during my struggling years and through school help me be a better boss at work. My passion for jewellery got wings when I started NLJ in 2009. Rest is history which was carved approximately 21 years ago.

The society today is witnessing the evolution of women entrepreneurship. What is your perspective towards it? Share your experience of being a women business person.
Gender equality is a pivotal plank on which mankind can move forward. I believe women entrepreneurship is evolving and growing. From being ignored, neglected and mocked, women with their capabilities have surpassed men. Today women entrepreneurship claims as much or even more importance. Women are often dismissed from potential projects because of the stereotypes that they are marital assets. I have also faced this along with thousands of women in India. My journey of being a woman in business taught me how to organize myself better, get a better hold of time management and has also helped me get better at my relationships with people.

What were the major challenges that you encountered during establishment of your company and how has your journey been so far?
Well some days you tame the tiger, and other days the tiger has you for lunch. I have had my fair share of challenges. I recall the days of learning. I focused and worked hard on my financial stability. Frankly, it has been a beautiful journey and I would have it no other way. These were great days of learning for me.

NLJ collections are focussed on different types of contemporary Jewellery Designs. What inspired you to start this fashion line? Also, brief us about the spectrum of Jewelleries & other products that your designing house offers?
NLJ is all about premium natural diamonds encompassing both contemporary and classic details. The first time I realized I wanted to start something of my own was when I realized that women wear jewellery often because it is a familial investment. It is rarely out of pleasure or joy. Surely, jewellery is a smart investment. But wearing it for joy and pleasure is also really important. I wanted to make jewellery women love wearing. We specialize in all possible age groups, offer thorough customisations and have something for every occasion, formal or informal.

How would you differentiate your
products from the others in the Market? Explain USP.
Our USP is about diamond studded gold textured rings and bracelets for everyday wear and couture wear.

What opportunities do you foresee in the current fashion industry of India for your company, and how are you leveraging the best of them?
Certain changes like e-commerce, tapping into the market of 2 tier and 3 tier cities where women really want to explore metropolitan options and get a taste of the global brands can be expected. We plan to go online very soon and our aim is to go global.

Please mention the awards and recognition you have received in your journey till date.
My first award was in 2014 for the "Best Jewellery Designer in India" by "Gem and Jewellery Trade Council of India". An award really special to me was the one I got by "JJS-IJ Jeweller's Choice Awards 2020" for Statement Jewellery of the year. Other awards I have received have been "Best Jadau Jewellery for the year 2020" by "Designers of India" and "Trendsetter of the year 2020"- "Trendsetters Retail Jeweller India". They are all very special to me and I would like to dedicate them to my family because they have been immensely supportive of me throughout.

Do you have any advice or suggestions on your mind for the budding entrepreneurs in the world of fashion?
I believe passion and a never-give-up attitude will go a long way in the fashion industry. Patience is very important. It is important to understand that if you love it you can do it.

How has been the company's growth and what is the future roadmap set ahead?
Change is the only constant thing. I believe going global would be set high on our charts. The imprints of our brand are visible all over the country. This will start with strategic tie- ups in brimming cities like Hyderabad, Ahmedabad, Chennai and all nooks and corners of the country where the love of jewellery and the passion for contemporary designs is taking a steady birth.

Neha Lulla, Founder, Neha Lulla Jewellery
Being an Alumni of University of Mumbai, Neha have completed her BCom, and Diploma in Jewellery Designing along with Diamond & Gemstone Grading from Vakil's Academy of Jewellery Design. By gathering marketing knowledge about Jewellery through interning at various companies and with local jewels, Neha launched NehaLulla Jewellery in 2009.
Location: Mumbai