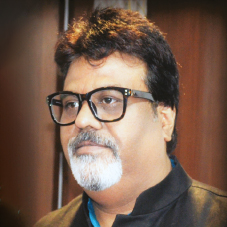 The Indian telecommunication sector has undergone a revolutionary transition in the last two decades to become the world's second-largest telecommunication market. The industry has witnessed exponential growth primarily driven by affordable tariffs, wider availability, the roll-out of Mobile Number Portability (MNP), expanding 3G & 4G coverage, evolving consumption patterns of subscribers and a conducive regulatory environment. Today, India stands strong as one of the world's fastest growing telecom markets with a user base crossing more than 1.2 billion subscribers growing at a CAGR of 17.44 percent, while the market is expected to cross almost one billion subscribers by 2020.
Contributing the best of its innovations across the telecommunication sector since 2016, Nexus Telecom has etched a name for itself as a reliable partner by catering to wide range of products in the telecom domain while meeting the infrastructure requirements of its clients. Nexus is a professionally managed company, which is managed & run by technically fertile minds under the aegis of V K Trivedi (Director). CEO Insights interviews Trivedi to know more about the reminiscences of Nexus Telecom.
Tell us about the unique element of Nexus that differentiates it from other industry players.
Nexus is a fastgrowing company in the telecom sector, and the only reason behind this is our philosophy. We strive hard to follow our philosophy, which comprises of four values Commitment, Passion, Speed, and Innovation. We are a highly dedicated organization and we deliver what we commit, not only to the customers but to the suppliers, stakeholders, and our people. There is a passion in each & every member of the organization to give their best, which helps us to create a culture of uniqueness
leading to superior customer satisfaction. Along side, it is the innovation which is the key, by virtue of which we strive to add value by doing even an old thing in a new way.
We at Nexus believe that the soul must always be kept alive and hence as an organization we adhere to the fundamental values at the core to keep the soul alive
Apart from that, TAT is sacrosanct for every one in Nexus. Hence, speed is a very important factor for us. Nowadays, most of the business leaders ignore the soul of the business & corporation, and focus only on the growth of the organization, which results in the loss of faith in the customer's mind. We at Nexus believe that the soul must always be kept alive, and hence as an organization, we adhere to the fundamental values at the core to keep the soul alive.
Walk us through the journey of Nexus, and also tell us about the services offered by your organization.
We started operating in the year 2016, and cemented our name in the industry by changing the dynamics of the RF cable assembly business. There was either a big brand with huge price tags or cottage industry with no technical knowledge and poor quality controls in the industry. Nexus emerged as a small company with high quality products at a much lower price. Our relationship with Chinese companies played a crucial role in this, not only in terms of price but in terms of technical support and setting up of our state of the art factory also.
In 2017, we entered into the IBS business and today we are renowned for our end-to-end passive DAS solutions. From the survey, design to implementation, we are taking care of each & every need of the customer handling projects on turnkey basis. Apart from that, last year, we started offering the OFC solutions, where we are dealing with the complete range of passive products for Optical Fiber Network and we are confident enough that we will excel in this domain also.
As of now, we are offering a range of products which comprises of DAS Networks, OFC Network Range, RF Cable, RF Connectors and RF Jumpers. However, our flagship offering is RF Jumper and we can assure that we are the most aggressively priced in the industry with high quality standards.

Tell us about Nexus Telecom's state-of-the art manufacturing facilities. How do you ensure the quality of your products?
Our facility at Mohan Cooperative Industrial estate is equipped with fully automated induction soldering machines for making RF cable assemblies. The temperature and time-controlled machines ensure every jumper produced is of low PIM and low loss, while our fully equipped testing lab ensures strict quality control. Passing through a very stringent QC process, our products are further subjected to a PDI process to ensure that the products are 100 percent defect free.

Tell us about one of your recent & innovative offering along with its specialty.
In-Building Coverage solution for mobile connectivity with maintained aesthetics has become a necessity today. Identifying this need, we have developed ultra slim Omni antenna which is the first of its kind in the Indian telecom industry. This antenna is just 1.5 mm thick like a credit card and the product will be a game changer in IBS business.

Tell us about the future roadmap set for Nexus Telecom.
Talking about the future roadmap, the plan is to expand our portfolio in both supplies and services domains. Besides, we are also working on small Cell & Wi-Fi coverage project collaborating with Infra companies to mitigate the cellular coverage issue in some of the congested areas. Apart from that, we are also eyeing on setting-up a distribution channel in the SE Asian markets.

Key Management:
V K Trivedi, Director
A leader with high values, Trivedi holds an experience of 20 years in the IT industry. Prior to Nexus, he has served as the Distribution Partner with big IT Brands.

Office: Bangalore

Offerings: Telecom Infrastructure services including DAS Networks, OFC Network Range, RF Cable, RF Connectors, RF Jumpers and more.