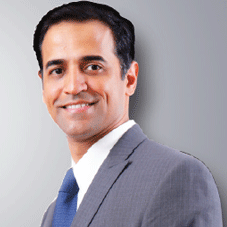 Have you ever imagined your life without your best friend(s) in it? If it's a hard picture to evoke, imagine how the anecdote of Steve Jobs would have shaped up without his teenage friend Steve Wozniak (co-developer of Apple Computer) in it. If Bill Gates hadn't found his bestie in Paul Allen (co-founder of Microsoft), who knows, today we might not be using Microsoft-powered computers. The best of friends play an important role in our lives and success, as they tether us to practical information, a bigger circle of friends, and often greater opportunities. They always have our back. Having such an intelligent and well informed friend on your side while starting a business in India ascertains one thing, you hit the ground running, against the country's daunting compliance requirements and dynamic market challenges. Being that dependable 'friend' and aiding numerous organizations to get off on the right foot in India for the past two decades is OctagonaIndia a full service international advisory solutions company.
It's only been months since India climbed another 23 points in the World Bank's ease of doing business index to 77th place, becoming the leading contestant in South Asia for the first time and third among the BRICS. Most importantly, India ranks within the top 25 on three parameters getting electricity, access to credit, and protecting minority investors. The climate couldn't get any better for aspirant entrepreneurs to kick-start their business in the country and MNCs to initiate their India expansion. But the dynamic market and compliance requirements often present a baptism of fire to these new ventures, not to mention the functional requirements ranging from finance & accounting to demand generation. It's no wonder over 90 percent of startups in India fail within the first five years of their inception (says an IBM study). Offering everything from Market Entry Solutions (including market research & enabling outsourcing) to Incorporation Solutions( including compliance consultation and legal assistance), Post Incorporation Solutions (like Accounting & Payroll management), and whatnot, Octagona is born to rescue organizations from these predicaments by proactively aligning them with the unique Indian market scenarios and in turn setting them on the right growth track.
Taking the Bull by its Horns
"In a populous and dynamic market like India, commencing a business merely based on intuitive feelings more often than not culminates in unfavorable outcomes. The success comes to the companies, which do extensive homework before testing the waters, and engage in demand generation and streamline its functions after the inception," asserts Alessandro Fichera, Managing Director, Octagona Group. The most interesting aspect about Octagona helping its clients drive towards success is the end-to-end nature of its services, which range
from assisting foreign companies with the(Indian) market entry to legal & regulatory compliance assistance, and setting up local subsidiaries anywhere in India for clients. Indeed, Octagona ensures the backlift of thorough market research to its services, leading to well-informed consultancy, strategies, and actions.
The most interesting aspect about Octagona helping its clients drive towards success is the end-to-end nature of its services
"To say that India is a complex market would be an understatement.A plethora of languages, customs and cultures, states with their own governance, and union territories make the Indian market a battlefield. It's never a bad idea to take a moment of pause and analyze the market and its nuances before making the dive," avers Vishnu Krishna, Director & Partner, Octagona India. Since Octagona is also a leading market entry consultancy, by gripping its strong onthe ground presence and wealth of experience, the company smoothly executes market research on any product or service/sector in India. This implicates a wide horizon of parameters, including anything from competition study to branding & promotional strategies, and short term & long term business plans.
Establishing Client Relationships– Leading by Example
Establishing a corporate entity is only the tip of the iceberg. Having the right people, who can handle both front end (including sales & customer relationship) and back-end(from accounting to legal assistance)operations alike, at the right place is of paramount importance, especially when it comes to the infant stage of doing business. The talents on-board with cross functional experience & expertise at both the operational-ends help Octagona save precious time and resources for its clients. At the same time, the management gets a bird's eye view of their business at any point in time.
Over the past two decades, Octagona has established long lasting client relationships with a plethora of organizations the world over. One among them is Italian company System Ceramics. . Lend your ears to Mr. Luigi Muratori, Administration Director of System Ceramics, who echoes his sentiments, "Octagona India has been instrumental in critical negotiations in effectuating some important changes in the Board of our company in India, besides providing the regular operational support in Accounting, Taxation, Compliances, Transfer Pricing, and Audits. We thank them for their advisory services." The rationale behind such strong bonds is no secret sauce, but the company's customer centric approach, innovative mindset, and flexible & customized strategies that provide clients with an overwhelming experience. For instance, Octagona over the years has adjoined its deliverables according to the needs of the clients. This even includes services like Recruitment & Staffing, Real-Estate Solutions, Process Excellence Solutions, and Fiduciary Services. "Most of these services could be called into action at any time as per the specific needs of the client. We have been rendering these services to most of our
existing clients as and when required," adjoins Vishnu.

Headquartered in New Delhi with points of presence in Pune and Bangalore, Octagona is steadily driven by the philosophy of client servicing through innovation and realism. The company today is happy pursuing its high growth track, catering to clientsfrom sectors such as automotive, consumer & retail, ceramics, textiles, automation & packaging, medical & pharmaceuticals, renewable energy, food & beverage and engineering & construction. "Engendering world class services & providing personalization according to clients' needs is our mantra. We look forward to continue doing it, helping organizations and institutions find success in overseas markets," Vishnu concludes.

"The talents on-board with cross functional experience & expertise at both the operational-ends help Octagona save precious time and resources for its clients"

Key Management:
Alessandro Fichera, Managing Director
Alessandro graduated from the University of Wales(UK)in European Business Management, and completed a specialized course in International Marketing. Having extensive expertise in internationalization and specialization in mechanics, food, fashion, and retail, he is also a trainer in several institutions with a strong international vocation.

Vishnu Krishna, Director
Vishnu is a Mechanical Engineer with a Management Degree in International Business with over two decades of business development experience. He has worked extensively for Japanese and Australian enterprises with a focus on consumer products, electronics, infrastructure, and renewable energy.

Octagona in Spotlight:
•Offering end-to-end business services, starting from assistance with the market entry of foreign companies to finding business partners or setting up own local subsidiary anywhere in India

•The group has its presence in Italy, India, Vietnam, Brazil and the US

•Caters to all the industry sectors

•A leading market research & strategy development organization

Clients Talk:
"We have been associated with Octagona India from our first day in India. They are advising us on all our business matters like Accounting, Taxation, Compliances, Audits, HR and Legal. We are very satisfied with their service and look forward to a long term association with them,"~ Daniele Piantoni, CEO, OP S.r.l.(Italy)

"Our Company has built a very fruitful cooperation with Octagona. Professional expertise of Octagona's consultants has always given us timely feedback and support for our business. Their knowledge has provided us the necessary advice and requirements on a full spectrum of solutions,"~Silvia Ruggeri, Controller, Marchesini Group (Italy)

Quick Facts:
Year of Establishment:
2002
Offices: New Delhi (Head-office), Pune, & Bangalore
Services:
•Market Entry Solutions
•Incorporation Solutions
•Post-Incorporation Solutions
•Fiduciary Solutions