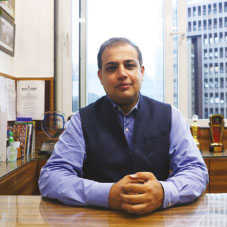 Ever since the present government resumed office, there have been some significant developments towards consumer protection in India. Ameding the Consumer Protection Act of 1986, Lok Sabha passed Consumer Protection Bill - 2019 in July. This involves furthering the guidelines for the direct selling industry from the 2016's amendments.
While the amendments have improved consumer trust in direct sellers by differentiating them from Ponzi Schemes, the new bill brings them under intricate scrutiny, giving literally no room for a false step; not to mention the need for cutting-edge & dynamic strategies to penetrate through the consumer bases. It's clearly a mixed bag of opportunities and challenges. By banking on its wisdom of over two decades of consulting 200+ clients, Piplbyte Infotech - one of the leading direct selling consultancy firms in India - not only helps direct selling companies to set up their organizations and improve their day to day performance & growth by adopting guidelines laid out by the center, but also delivers cutting-edge solutions to address the needs of their core business. Offering assistance in every field whether it's Legal, Financial or Marketing, Piplbyte is a unique one stopshop for clients in the direct selling industry.
The New Delhi-based consultancy company has an amazing growth track over the past few years, offering consultancy to direct selling companies of all sizes from startups to established enterprises, and with different needs from product development strategies to market penetration, and internal audit. To explore further about the anecdote of Piplbyte, CEO Insights interviews Rahul Sudan, Co-Founder, Piplbyte Infotech, who is also the General Secretary of the Federation of Indian Direct Selling Industries(FIDSI).
The company over the years has created a niche for itself in the industry. What drives this competency and what's that unique factor embedded in your consultancy services?
We have been the pioneers in the
Direct Selling Industry to provide consultancy to various Network Marketing companies since the late 90s. With more than two decades of experience, we help our clients understand the clear difference between what they need and what their solutions should be for their best interest in their organization. When we interpret this aspect, helping them realize their core strengths become a lot easier. We further help them work around their core strengths to find the best solutions for the challenges, which act as hurdles in their path of success.
We help our clients understand the clear difference between what they need and what their solutions should be for their best interest in their organization
Also, our internal clientfollow up system is quite strong. We conduct internal analysis report and recognize the key areas where we need to help them in their direct selling business, which is around 50 percent of our consulting job. Subsequently, we focus on solutions which we communicate through face-to-face interactions with our clients, accumulating to rest of our deliverables. This streamlined process helps us standout.
How has been the journey so far in this niche industry? What were the challenges that you faced while building an organization of this scale and reputation?
My team, friends and family made this journey a memorable one with their constant support and by establishing a trust factor. Our industry is quite niche and it works on trust & integrity as we are dealing with our clients closely. We believe in creating value and establishing relationships above with them.
The major challenge has always been finding quality manpower, which we intend to train and retrain every quarter. We stress on constant learning & unlearning among our team, and in turn functioning to their best of ability & capability. We also learn from associations with forums such as FICCI, CII & PHD to keep our team updated & equipped for providing the best results. Since consulting is a pure form of guidance & support, the varied challenges faced by our clients in their course of Network Marketing Business become our challenges. Through our rigorous cross check mechanisms and owing to our internal team coordination, we ensure that our clients are provided with help at the right time.
What's the secret behind maintaining an elevated level of quality intact, especially while having more than 200 clients on board?
The credit goes to our team. I strongly advocate the belief that you cannot guard your fortress alone. It gets challenging, I won't deny. But we have been able to find the right people to be a part of my team, which I personally consider as my family. We strive and succeed together, wherein quality plays a significant role. We focus on rigorous 360 degree training program to ensure quality. With our external & internal discussions, and review meets on a monthly basis, we set targets and ensure that our goals coincide with our team's goals.

Going forward, what are the opportunities that you foresee and how do you equip the company to make the most out of them?
Riding along a fast growth curve, the direct selling industry in India is expected to become a Rs.65,000 crore industry by 2025. With several Indian companies wanting to establish themselves overseas and vice versa, our team is diligently working abreast of this pace to place themselves on the world map of the industry. With international expansion in mind, we continue to attend international and domestic forums, while also constantly interacting with the government to improve the policy framework.

Key Management:
Rahul Sudan, Co-Founder
Rahul is the current General Secretary of Federation of Indian Direct Selling Industries (FIDSI), Editor of Direct Selling Today (Voice of Direct Selling Industry), Advisory Board Member in Indian Direct Selling Day, Convenor Direct Selling Conclave and Principal Trainer Direct Selling Training Academy. Over the past two decades, he has successfully taken-up the roles of a direct seller, trainer, marketer and business head in various leading direct selling companies, and is now actively consulting direct selling companies as per their business growth. He has also conceived India's first ever Hindi direct selling magazine, Networking Today, and in turn prosperously directed the same towards creatingcorrect awareness in the industry.

Office: New Delhi
Services:
•Startups
•Expansion
•Legal
•Mergers & Acquisitions
•Design Studio
•Training
•Product Development
•Gateway to India
•Content Development