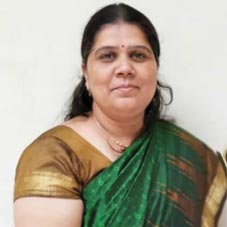 It is said that when a woman takes charge of leading a company the team will provide better solutions. Women tend to be faster in thinking, developing rapport with people around and are more likely to provide timely services. We've seen women establishing themselves as entrepreneurs owing to these strengths and hard work. Bhavika Wadhwani is one such woman. She is the Founder and MD of ByAndLarge, a successful venture in the corporate gifting space and Marketing & Advertising solutions (ByAndLarge.in) CEO Insights interviewed Bhavika Wadhwani about her journey and the journey of ByAndLarge.
Enlighten us the facets & achievements of your entrepreneurial journey.
I established Innove Intellects LLP in the year 2017, also, is a Registered Patent Agent and Start-up facilitator of Government of India. I have gathered experience of 13 years in this field, which is intellectual property rights. I have won a Gold Medal for my Master's Degree in Microbial & Food Technology from Punjabi University Patiala. Apart from this, I also qualified GATE exam in 2008, also, cleared Indian Patent Agent exam in 2010 that was conducted by the Government of India. Later, I started my firm three years ago by collaborating with higher education institutions and colleges by spreading awareness about the program and explained it to them what intellectual property rights are, how can you protect the invention.
At the beginning of 2018, by then I had teamed up two to three colleges and explained them about intellectual property rights and interacted with scientists, investors to whom we drafted and filed
patents. There are a lot of students learning in various universities and colleges with some innovations in their mind. But, the problem is the universities are lacking in the right information on how and where to file patents. Having this understood, I came up with Innove Intellects and today, I am working with plenty of universities and colleges. Then after becoming the startup facilitator, I started helping start-ups in empowering their firms, I assist them in filing patents, filing trademark, and designs and lot of designs and patents has been granted from the Patent office within one year.
I overcame all the challenges like a one-man army and ensured that my company reaches heights of success
What were the major challenges that you encountered during your professional journey and how did you manage to overcome them?
The major challenges were how to start the firm as I did not have any team, I alone had to do everything like drafting, filing of patents and take care of all the operations along with my personal responsibilities. Innove Intellects is a service provider company I had to set a goal in my mind, that I should not slow down my work, overcome all the challenges like a one many army and ensure that the company reaches heights of success. Another mission which I had in my mind is empowering women, for an instance, some women do not work due to family pressure, but will be technically strong, I had to find women, train them and get them on my team. By facing all the challenges today I am standing balanced in the market, and in result, the company crossed over 20 lakhs turnover last year.
Kindly elaborate on the variety of Consultancy services and offerings your company is rolling out to its clients? Highlight its USP?
The services that Innove Intellects provide to its clients are filing patents, filing trademark, copyrights and designs. Besides that, I also
have an academy called Smart IP Academy, which is the sister company of Innove Intellects. There I train students, faculties, and professionals with patent training programs. Also, the aim of my academy is to train elder women who are technically sound and are sitting at home, I train them and will help in clearing the patent training exam. By this, they can independently work from home in this patent field, have their own venture or if they want they can join any company. I also help my students to absorb opportunities to work in various companies, also I provide them internships at Innove Intellects and guide them in improving their skills.

Tell us about the overall journey of Innove Intellects. How has it nurtured itself over the years? Illustrate the growth it has observed in terms of clients and geographical presence?
In terms of clients, they are increasing day by day. When I started Innove Intellects there were only two to three universities collaborated with us. And today, we have clients all around the country. At Innove Intellects, we protect their IPR work, create IPR domains for them, and not only intellectual property I am also delivering IPR sessions and till now I have given more than 50 IPR sessions. Last month I gave a lecture at Lincoln University, Malaysia, about intellectual property rights. We are expanding our services outside India and are looking for partners with whom we can collaborate and work on their IPR.

Pooja Kumar, Founder & Director, INNOVE INTELLECTS
Pooja Kumar is a Registered Patent Agent and Start-up facilitator of Government of India. Pooja is certified with Patent Management Course and WIPO – IPR course. She has been awarded with Senior Woman Entrepreneur Award by GECL Foundation, also, Award in Excellence in IPR Services by Logman supported by MSME, UP Government. The new venture started by Pooja is Smart IP academy to provide training to students for patent analyst courses and also help in upgrading skills of students in Patent work.

Office: Ghaziabad