Priyadharshini Sekhar: A Vigorous Leader & Far sighted Game Changer Augmenting Talent Recruitment & Staffing Processes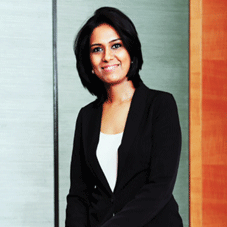 Mukesh Ambani once so intently stated, "In the journey of an entrepreneur, the most important thing is self-belief and the ability to convert that belief into reality." These very words so aptly summarizes the journey of Priyadharshini Sekhar (Founder & CEO, Snapminds Technologies) a passionate seeker who dreamed of succeeding every entrepreneurs dream. In the wake of a time when the world is pacing competition head-on and women are constantly thriving breaking glass ceilings, one such visionary emerged, this time to revolutionize the world of recruitment with fresh and nifty ideologies.
Priyadharshini has spoken of her inspiring journey as an entrepreneur in an exclusive conversation with CEO Insights, the details of which are cited below.
Tell us about your journey as an entrepreneur, its challenges and the paths you crossed to establish Snapminds.
I have always wanted to be an entrepreneur. Watching an idea grow into something bigger with a larger impact in the ecosystem, that too independently is rewarding in itself. My entrepreneurial journey has come with its own set of challenges, but my passion towards entrepreneurship and my vision on establishing Snapminds was what kept me going. I took my time working in different organisations right from startups to large conglomerates, I worked across industries right from IT/ITe Sand Media to Recruitment and Corporate Training to gain the right knowledge and skills to run an organization. Facing varied business challenges in each of these fields is what shaped me into who I am today.
Moreover, the idea of establishing Snapminds was born out of conversations over a cup of coffee. I had a robust background in the training and recruitment space and I was familiar with problems in this space. I also knew that innovative solutions and a fresh approach to client management could be a real game changer. Hence I got together with my husband, Navin Shankar (Managing Partner and CFO) and my closest friend Satish Salian
(Partner and Chief Strategy Officer) who came with strong experiences in building teams and companies across industries, and established Snapminds.
Snapminds may not have years behind its existence but its team wins when it comes to collective strength of individual experiences
What were the educational credentials and experiences that backed your journey and how have they helped in making your initiative a success today?
I have been a numbers whizz throughout my educational years and even majored in mathematics and statistics at University. Hence it followed naturally that I began my career in Data Analysis and Reporting. Taking these along the years, I worked in organisations of various scales across industries in roles in varied functions like human resources, marketing, operations, business development, vendor management and client management. This diversity of industries and functions has enabled me to understand the niche requirements of clients and gaps in the industry and approach them with exclusive tailor made strategies.
Give us some insights into the functions of Snapminds. What challenges do you encounter and how do you overcome them?
We are a full service recruitment, training and staffing firm and recruit for all kinds of industries right from manufacturing and retail to IT and Pharma, apart from outplacement and Virtual CFO model, an overall coverage for all the financial and strategic assistance. As a business, we see clearly where the gap lies in the industry and try to bridge it by offering tailored solutions to our clients, giving them a clear advantage of shorter recruitment cycles and quicker turnaround times. Moreover, our team of industry experts are skilled and capable of taking up training requirements in the latest technologies and skillsets that are in high demand in the market today. All our processes are designed keeping client requirements as the central focus and in fact,we endeavour to become their extended team.
We witness large companies are not very open to accepting a new player in a market that is already competitive. But once we convince them of our expertise and our differentiator in terms of our service and approach, we are able to win them. Snap minds may not have
years behind its existence but its team wins when it comes to collective strength of individual experiences. We have a firm founding team with strong fundamentals across industries and an even better delivery team who aspire to go the extra mile and ensure that Snapminds creates a mark in this space.

Where do you view Snapminds positioned in the industry and what are your thoughts on the future scenario of this industry?
Snapminds is a fairly new organisation in this space and in the few months of our existence, we have managed to acquire marquee clients across various industries. The response has been overwhelming and to say this is just the start; we have a long way to go. We will continue to stay true to our vision of providing world-class services to our clients in an efficient and effective manner. The future looks promising as recruitment and training is an evergreen industry. As long as companies continue to grow, we will grow with them as more and more companies have started recognizing the need for training their workforce. As new technologies come up every day, Snapminds will help companies bridge their internal skill gap.

Tell us about the support you received to help cope with your journey and how have you managed to fund your establishment?
Fortunately I had some amazing people around to support me and push me towards achieving my professional goals. My mother and mother-in-law have always been my idols. They taught me the value of independence and time management. My husband has always had my back through every challenge I have faced at home and at work, yet sometimes it's all about prioritization in the end to ensure sailing both the ships ashore.

Speaking of funding, Snapminds is boot strapped. Currently we are just focusing on strengthening our foundation and perhaps also venture into product development. We will seek funding when we are ready to expand or diversify further.

Key Management:
Priyadharshini Sekhar, Founder & CEO
With her over 10 years of rich experience in recruitment and training operations across industries, Priyadharshini believes in delivering high results consistently! She can wear multiple hats when required and her 'never say never'attitude makes her an achiever at everything she does.

Interests: Cars & driving, exploring the unexplored

Favorite Destinations: Himalayas (Trips & Solos)