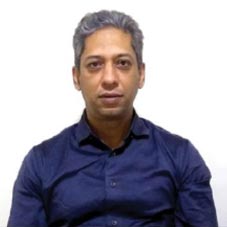 Sound effects are an integral part of audio and visual entertainment, giving music or a movie more power to convey what it wants to the audience. From the sound of a nearby twig breaking, to water droplets falling or even a knock on the door, sound effects are as powerful as visuals, sometimes even more. Hence, not just the cine world, but even individuals are spending more on quality entertainment products. Pulz Electronics has been serving the purpose with quality audio systems & solutions in both professional and private spaces for 35 years.
Today, Pulz is a globally renowned company manufacturing specialized high end audio products. Going by its tagline 'Sound matters', the company's products are designed to cater to discerning audio customers. Speaking with CEO Insights, Anirvan Ghose, Managing Director, Pulz Electronics divulges more about the products and their uniqueness.
Pulz is a master in manufacturing quality audio systems. Tell us about the secret sauce behind it.
We don't just create products, but the core technologies based on which products are developed. These products cater to requirements of cinema, professional audio, studio and dedicated home theatre spaces. We are a dominant player in the cinema industry and are making our mark in other segments too.
We work on an end-to-end solution to ensure that our customers get services and deliverables of the value for which they have invested in. We do designing of products, configuration of systems, final installation and calibration for clients. Our products are manufactured keeping in mind the highest qualitative resources and thus serve & outperform far beyond industry product lifespan standards.
Tell us more about the technologies that you develop and how it is enabling you to make an impact in the audio industry.
We've developed an array of technologies, some of which are WaveDrive, Isowave, and DPT. Our WaveDrive range of products are state-of-the-art technology in audio which produces a single wavefront offering seamless reproduction of sound, eliminating the frequency response anomalies in the crossover region created by traditional arrangement of three-way loudspeakers.
IsoWave Motor system provides high sensitivity, high SPL along with exceptional linearity and directivity control. The IsoWave Design emphasizes consistency and stability on-axis as well as off-axis. The enhanced sonic accuracy of the IsoWave speaker system is only possible due to the carefully integrated coaxial solution.
Pulz DPT Technology fluidly adjusts power supply rails of the amplifiers to track the signal. Therefore, unwanted power dissipation in the output stages is minimized by almost 80 percent. The amplifier remains relatively cool even when driving the most demanding low impedance subwoofer loads. These technologies have been well accepted by the audio industry and the customers of dedicated home theatres.
We develop products based on the environment in which they are expected to perform, as understanding the challenges of the environment is key in creating products that can overcome those challenges
You offer an array of products. What will you call as your flagship offering? Explain its uniqueness.
Our flagship offering is our cinema and studio systems. Cinemas require high quality audio to be delivered to the audience in a professional environment. These systems are designed and installed with accuracy so that the film maker's creative intent is delivered to the audience in the same way as he created his dream in the studio. These systems are more complex surround & immersive audio systems and require a lot of technical expertise. We have been successful in providing this on a consistent basis to the industry.
What innovations are currently underway at Pulz?
We are constantly working on new products & technologies, one of which is co-axial line arrays. We are also working on a remote monitoring system which can automatically send emails and alerts in case of a failure. This technology will help our customers keep the systems in better working condition, while enabling our engineers to identify faulty components at remote locations during an unlikely event of a failure.
Alongside, we are working on many fronts at the same time, including extremely small sized speakers and technologies which go beyond audio. Also, as gamers are seeking high end audio experiences, we are working on new product ranges for these segments too.
Throw some light on the R&D that Pulz is involved in.
We have an integrated work methodology between the research, projects and design teams. This helps the research team in understanding the challenges faced on the field on a daily basis, which forms the basis for development of new products. Chairman and Founding Partner, Ramakrishnan M.K. has headed Pulz product development since conception, focused on pushing the boundaries of better cinematic experience our customers associate us with today. He is assisted by a team comprising of in-house experts, along with external technical consultants and designers. We also work closely with the R&D teams of our European component manufacturers to develop specialized components. We develop products based on the environment in which they have to perform. Creating products that can overcome challenges of the environment is key.

The innovation quotient & the R&D work that Pulz does needs creative minds. Tell us about the team that works hand-in-hand to make this happen.
Yes, our team plays an important role in making Pulz an innovative organization. I studied sound engineering at the Film & Television Institute of Pune and bring my expertise in recording & content creation, audio systems and playback of content. Our Chairman specializes in design and manufacture of audio systems. He is a Syn-Aud-Con graduate and a member of the AES Standards Committee. We both have worked for a number of years in distribution of audio products for various companies. Working with many industry leaders has given us a lot of relevant experience in this segment of business. We have a team of skilled and trained engineers equipped with the latest test & measurement equipment and design tools, tirelessly working to create path breaking technologies.

What are your future plans?
We have plans to expand our product portfolio to cater to various segments of entertainment and audio reproduction, while expanding our markets to different countries. We are also working on a distribution model to create a larger portfolio of complementary products through our subsidiary.

Anirvan Ghose, Managing Director
A sound engineering graduate, Anirvan is infusing the innovation quotient in the firm to ensure the products stay much ahead of the industry needs.

Ramakrishnan M.K, Chairman
A Syn-Aud-Con graduate and a member of the AES Standards Committee, Ramakrishnan specializes in design and manufacture of audio systems

Office: Mumbai
Offerings: Cineline, Proline, Studioline, Home Audio, and Personal Audio Systems