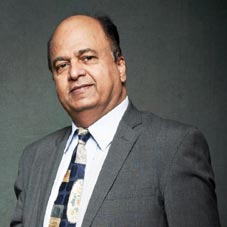 According to a research, the Indian air conditioning industry is catching-up fast to reach the 10 million units landmark by 2025. The world's second-most populated nation could turn into the planet's top client of electricity for cooling. To combat the rising impact of heatwave conditions, there is a dire need to watch-out at the broad range of cooling methods, for both rural and urban India. There are several companies in the industry that are specializing in air conditioning and cooling technology. From a vast list of air conditioning companies, Voltas Limited is the most potential partner you can trust. The company has been synonymous with cooling products in India for the last six decades. The company is well-known for its product range, excellent quality, extensive reach, popular marketing campaigns, credible after-sales service and sensible pricing. In the last couple of years, it has also added kitchen and home appliances as part of its product portfolio through a JV with Turkish consumer durables giant, Arcelik.
CEO Insights had the opportunity to interview Pradeep Bakshi – the most versatile and multi-talented executive, with close to three decades of experience in the consumer durable industry – and gain some insight into the firm and the diverse market he serves.
How do you keep your business viable as the market constantly evolves? What strategies do you embrace to stay ahead of the competition?
Voltas is India's No.1 air conditioning company. It has also progressed to be one of the most reputed engineering solution provider specializing in project management. The strategies that we adopt to keep-up with the constantly changing market includes a wide & continuously evolving product portfolio, extensive distribution reach, marketing initiatives driven by sharp consumer insights, customer-centric service initiatives, multiple manufacturing facilities, lean & flexible supply chain, and a state-of-the-art R&D facility. Our distribution network has grown many times over the last decade to touch 19,000+ customer touch points nationwide. Our unmatched expertise lies in offering futuristic designs, energy-efficient products, and a highly responsive after-sales service network. We invest heavily in R&D to introduce breakthrough product development technologies that allows us to offer affordable and accessible high-quality products. This has helped us to make the lives of millions more comfortable. The dedicated R&D team sits out of a state-of-the-art facility based in Faridabad. Voltas has always placed customer centricity at the heart of all its offerings. With four manufacturing facilities, we have recently invested in expanding the Waghodia plant for our commercial products division and Sanand plant for Voltas Beko range of products.
Please shed some light on the products and engineering solutions, with key emphasis on your flagship offering. Also, kindly enumerate on the innovation currently happening in your organization.
With our new range of Maha-Adjustable Inverter ACs, we are embodying the spirit of consumer centricity by giving them the option of multiple tonnages in one product. Overall, the Voltas 2020 AC product portfolio includes a wide range of Inverter ACs, Split ACs, Window ACs, besides Cassette and Tower ACs. Voltas has also introduced an impressive number of variants in the popular adjustable AC range, Voltas Fresh Air Coolers, Commercial Refrigeration products, Water Dispensers and Water Coolers. Through the Voltas Beko range of Home Appliances, we have launched a range of refrigerators, including the Direct Cool refrigerator series, and have also increased the portfolio of Washing Machines and Dishwashers. The R&D team at Voltas Beko came-up with innovations like store fresh technology, neo frost dual cooling technology, stain expert function, and gentle wave technology for washing machines.
What opportunities do you foresee in the current electrical & electronics industry, and what are your strategies to make Voltas leverage the best of this business opportunity?
We anticipate significant growth for the consumer durables industry from Tier-2 & Tier-3 markets as more and more people opt for branded white goods. This trend is owing to multiple dynamics ranging from rising disposable incomes, easy access to credit to Government's focus on rural electrification.
Historically, Voltas has always recorded a higher growth for ACs compared to the industry growth standard, and we expect the pattern to continue in the coming years. Along with ACs, we do see a great opportunity in the air cooler segment in Tier -2 & Tier-3 markets, and hence we have widened that portfolio. Commercial refrigeration is also a category that will see significant traction, owing to the growth of beverage and dairy products industry. The Air Purifiers category has grown multifold owing to the rising air pollution concerns in urban cities. We saw this as an opportunity and entered this space last year. Another segment that has witnessed a huge surge in demand, especially owing to the lockdown, is the Dishwashers category. We entered this category only last year, but have already emerged as a leader. Refrigerators already have a 28-30 percent penetration, but it's going to grow further not only because its an absolute necessity for every household, but also has a strong replacement demand. Anticipating this need gap for refrigerators, we have re-entered manufacturing of Direct Cool refrigerators – which claims 80 percent of the refrigerator market by volume.
A continuous upgrade of our technology, backed by our strong R&D capabilities has always been a priority for the business
Overall, we are well-prepared for these surges in demand over the next few years. Our confidence is backed by our state-of-the-art manufacturing facilities, strong R&D capabilities and a robust distribution network reach of over 55 percent of the market – one of the highest in the industry. Needless to mention, our brand equity owing to our expertise and leadership in the AC category will always be an advantage to us.
Tell us about your team and how their collective experience in helping Voltas emerge as pioneers in the electrical & electronics engineering industry.
Our engineers believe in pushing the boundaries of technology by constantly challenging it and are driven by the need to give consumers more than they expect. Path-breaking technology is engineered to adapt to the weather conditions unique to the country. We are recognized globally for our engineering prowess, offering MEP and HVAC & Value Added solutions. Today, we have over 5000 customer sites in India clearly establishing us as a preferred partner for any engineering solutions project in the country.
With our consumers at the heart of everything that we do, as a brand, we are constantly working towards innovating new solutions that add better value to our stakeholders. The new innovative HVACR products and solutions that we have introduced are in line with the customer requirements for energy savings & indoor air quality. For instance, Inverter Ductable Air Conditioners, energy recovery type VRF systems, Oil Free Centrifugal Chillers and Co-Generation Vapour Absorption machines, among others. All the commercial air-conditioning products are manufactured at our new state-of-the art manufacturing plant at Waghodia, Gujarat, which also houses our well-equipped AHRI certified testing facilities.
We are grateful to have a workforce that's extremely determined and resilient. It's important to note that we had over 2000 engineers on the field through the Covid 19 lockdown, ensuring smooth operation of hundreds of essential facilities that include hospitals, blood banks, pharmaceutical companies, manufacturing industries, refineries, metros, airports, ATMs, and more.
Over the years, we have invested in a highly experienced management
team with deep understanding of the Consumer Durable & Engineering Products market. They have been pillars for us in our leadership journey.

Are you coming-up with upgradations to enhance your existing product portfolio and solutions?
As a brand, we have always been committed to offering our consumers comfort and convenience. Hence, a continuous upgrade of our technology, backed by our strong R&D capabilities has always been a priority for the business. This year, we have further innovated on the 'Adjustable AC' technology which we had pioneered last year. We have introduced the 'Maha Adjustable Range' that allows the user to switch between multiple modes of tonnage depending on the ambient heat or the number of people in the room, leading to savings and optimization of running cost. Similar technology upgradations have been introduced in other categories like Humidity Control in Air Coolers, Convertible Freezers in Commercial Refrigeration range, Store Fresh technology in Refrigerators, Stain Removing technology in Washing Machines, and many others. With our recently launched home appliances factory in Sanand, we have also re-entered the Direct Cool refrigerator market in India this year.

What are Voltas' plans? How are you keeping abreast of the latest technologies/industry trends to make Voltas reach its future goals?
Voltas is a leading brand in the Room Air Conditioners segments. With a market share of close to 25 percent, we are ahead of the nearest competitors by 1000 BPS. We envision establishing our leadership presence across other business verticals as well. By 2025, we are gearing-up to be one of the leading consumer durable brands in India, ramping-up our market share in the home appliances segment and at par with our Air Conditioner business. Maximizing the 'Make in India' initiative and 'design thinking' approach are some of the steps that will help us achieve our goals.

Going forward, we will continue to focus on; Product Development, Consumer Centricity and Digitization. This will be supported by our in-house R&D initiatives which will be consumer centric, and will be based on consumer insights of this new era. This, along with strong digital initiatives in Sales, Service and Marketing, will keep our customers connected and happy. Voltas as a brand stands for providing 'Comfort' & 'Convenience' to its consumers. And all the above priorities mentioned, will work in synergy to deliver our core brand promise not only in the country, but across the world.

Pradeep Bakshi, Managing Director & CEO
Pradeep is the Managing Director & CEO of Voltas Limited and is also one of the Board of Directors at Voltbek Home Appliance Pvt Ltd. and Universal Comfort Products. Ltd. Pradeep took-over as Head of Operations of UPBG 13 years ago with an emphatic oath of turning around the brand to its current stature. He is one of the most versatile and multi-talented executives to reach the companies top office, having close to three decades of experience in the consumer durable industry. An enthusiastic and confident leader, he has been the Appliances Man of the Year accredited by CEAMA, and has also received the President's award for Energy Conservation, amongst many other awards and accolades.

Awards:
● Voltas was recently recognized as one of India's 'Most Iconic Brand' by Economic Times, Most Desired Brand by TRA, and also bagged a Gold standard award at the Effies in 2020. Known for its innovations in energy efficient products and solutions, the brand has also been a recipient of the National Energy conservation award multiple times.

● The company has consistently been lauded as a preferred contractor in the GCC countries by MEP Middle East, Construction World, and multiple other key industry platforms. Voltas was featured in the MEP Middle East HVAC power 25 List in 2019.

● The international projects business was recently awarded by Dossier Construction Infrastructure Awards & Summit 2019 establishing the brand as a preferred EPC Contractor.

Offices: Mumbai (Headquarters), along with 22 locations across the country, including Delhi.