Rahee: Leading EPC Contractor Crafting Breadth of Turnkey Solutions for Tracks & Bridges via Automated Systems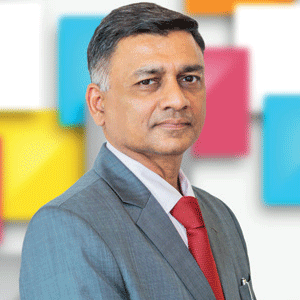 Unwavering in its belief in the power of R&D, 60-year-old Rahee Infratech Limited pioneers in the field of rail tracks and bridges with a vision of constantly delivering top-notch, reliable products & services and setting high standards of performance. To build a person-independent and robust kernel at Rahee, Pradeep Khaitan (Managing Director) strongly promotes the launch & development of modern automated systems across all his businesses, thereby making them self-sustainable and self-directed. Besides implementing a stringent ERP system that proficiently handles its upcoming business complexities, Rahee, supervised by Pradeep, a strong endorser of 'Make in India' campaign, inducts/develops efficient technologies in India, thus taking steps to make India a leader in Rail infrastructure industry.
From just a manufacturer of railway track components till 1982, Rahee, under the reign of Pradeep, has today evolved into an eminent one-stop service & products provider that specializes in construction of bridges, railway & metro track installations, flash butt welding of rails, manufacturing of turnout systems, fastening systems, permanent way and bridge products. Overseen by the Managing Committee including family members and professionals, this closely-held firm holds five verticals headed by independent members with well-segregated responsibilities who are accompanied by experienced & adept professionals. While employees relish a corporate culture and professionalism nurturing growth at Rahee, the vendors/clients are valued and respected as business partners by Pradeep which has made them stay with Rahee due to boundless trust and confidence. The snippets hereunder of an exclusive conversation of Pradeep with CEO Insights can illuminate you more about Rahee's excellence engraved in the construction industry as well as Pradeep's role in enriching its businesses.
Kindly elucidate about the journey of Rahee since the time of your joining.
When I joined our family business in 1982, Rahee was manufacturing railway track components in its workshop at Kolkata. Rahee soon became a leader in the track component supply business with top-notch & on-time delivery of exports. Rahee continues to be a company completely dedicated to
Railways including Metros. Rahee emerged into one of the few indigenous company that has successfully made its presence felt and contributed to the development of Turnouts (Points & Crossings) to Indian Railways. Foraying into a JV company with Pandrol UK (the leading manufacturer of rail fastenings globally), allowed Rahee to offer premium and most advanced solutions for advanced fastening systems in all zones of Indian Railways, Metro Railway and High Speed Railway sectors.

" Rahee is a one-stop-solution provider for all needs pertaining to Track and bridges for any Infrastructure developer"

In line with our decision to enter into the field of Railway infrastructure construction, we started offering the service of flash butt welding of rails and steel bridge fabrication to Indian Railways. Within five years, we pioneered Bridge construction related activities such as fabrication and erection of girders, foundations, sub structure and were undertaking turnkey bridge projects besides accomplishing the construction of one of the longest steel truss Rail cum Road Bridge on River Ganga at Patna. We also entered the field of Metros, securing our first ballastless track construction project for Kolkata Metro in 2012. Today we are executing multiple projects involving over 120 km of track construction. Today, we have seven in-house manufacturing units and are undertaking EPC contracts for tracks and bridges.

Could you delineate Rahee's diverse services that outclass it as the premium market leader in construction?
Rahee is a one-stop-solution provider for all needs pertaining to Track and bridges for any Infrastructure developer, starting from project conception involving survey, engineering, approval, supply, installation, testing and up to commissioning. We can deliver turnkey bridge solutions entailing pile /well /open foundations, all types of sub-structure and super structure whether it is Steel, Prestressed Concrete, Reinforced Concrete or Composite. In track too we offer and deliver all possible types: ballasted and ballast less, embedded, discretely or continuously supported, industrial track, port railways. For precision and assured performance as per design we deploy advanced techniques and equipment like Robotic Total Stations, high precision Digital Levels, Track Master for ensuring track parameters, 5D Building Information modelling for track, 3D modelling for track products, automated CNC Plano milling machines for rail machining, fully automated concrete batching plants, State of art concrete boom pumps for high altitude concreting. Besides this, Rahee owns six state-of-the-art Flash Butt mobile rail welding machines to deliver top-notch welds, we stand-out as one of the few reliable operators approved to undertake welds for special head-hardened rails in India.
I take pride that no other company in India has this type of complete spread of offerings comprising of Design, manufacturing, supply and installation of turnkey tracks and bridges of all types. With High speed railways, Freight Corridors, Char Dham Project and upcoming Metros in about 25+ cities we have planned to scale our operations to the next level. We are also well-poised to execute turnkey construction of Railway & Metro lines worldwide and also enter into tunnelling and Highway construction projects.

How is innovation being imparted at Rahee?
Rahee's commitment to innovation and development and its stance to conform to the best practices & systems available internationally has helped it achieve excellence in its field. We are always on the lookout of latest advanced systems that can be adopted by customisation or innovation for Indian application. In addition to encouraging and nurturing in-house talent for innovation, we are always in constant touch with best experts in the industry to help us innovate.

Holding multiple patents, we have now installed modern forging facilities for rails at our Kolkata plant with complete CNC machining facilities, making it one of India's most modern Turnout manufacturing plant. Besides, we are investing in the modernization of our turnout & fastening facilities; for instance, Pandrol Rahee Technologies has already installed manufacturing capacity by investing in state-of-the-art clip manufacturing plant at Hyderabad. Also, we are developing game changing systems for construction of ballastless track involving pre-cast plinths & slabs, and offering efficient noise & vibration isolation solutions, for better quality and expeditious construction. With our diverse experiences, we are envisaging to become a key contributor in development of High Speed Railway in India and take up railway projects in the international markets to showcase Indian capabilities.

Key Management:
Pradeep Khaitan,Managing Director
Envisioning Rahee to undertake the entire track and Bridge work. Rahee aspires to excel as a integrated solution provider right from component manufacturing to track-bridge installation. Pradeep ascertains to modern construction techniques and automation in its processes and deliver turnkey modern construction system for the Railway sector.

Pawan Khaitan & Ravi Khaitan, Directors
Sunil Gupta, Executive Director

Offices:Kolkata, Howrah, Hyderabad & New Delhi
Offerings: Steel and Concrete Bridges, Ballasted and Ballast less Track, Fastening Systems, Turnout Systems, Flash Butt Welding, Steel Fabrication & Pre-Cast Elements