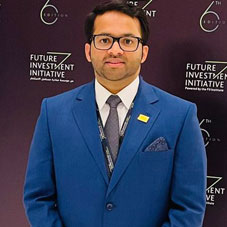 One such leader is Rahim Pattarkadavan, the CEO of Zahrani Group. He has established himself as one of the most respected business leaders. With a career spanning more than a decade, he has developed a reputation as a strategic thinker and innovative leader, with a passion for driving change and making difference.
As the head of the Zahrani Group, his leadership has driven the company to new heights of success while inspiring a new generation of leaders to follow in his steps. In this special edition of CEO Insights, we take a closer look at the journey of Rahim Pattarkadavan and explore the ways in which he is making a mark on the business world and the lives of those around him.
Give a brief account of your professional journey.
I have been in Saudi Arabia for over 25 years and it has been an incredible journey so far. My connection to the Kingdom runs deep as I stepped into the family business, Zahrani Group, after completing my education. The Zahrani Group was founded by my father and initially focused on trading. However, we have expanded and diversified into several industries, including hospitality, transportation, education, media, and construction.
I am proud to have been a part of the growth and success of the Zahrani Group, and I attribute much of our achievements to our ability to adapt and embrace change. Our group has been a major player in the government's mega projects in Saudi Arabia, and we continue to seek out new opportunities for growth and expansion. Our hospitality division offers world-class amenities, our transportation division provides efficient and reliable services, and our education division and media division is constantly pushing the boundaries of innovation in respective industries, and our construction division is building the future of Saudi Arabia with its cutting-edge projects.
I attribute my success to my parents, particularly my father, who instilled in me the confidence to take on challenges early in my life and never back down.
Overall, my experience has been incredibly fulfilling, and I believe that my education, experience, and drive have all helped me to become a successful leader in this amazing country, and I am grateful for the opportunities that have come my way.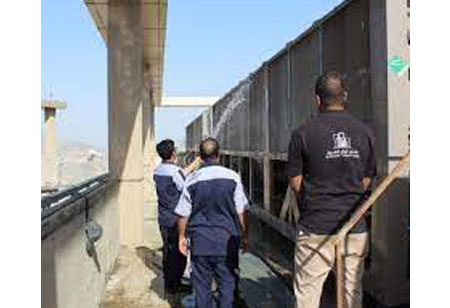 Highlight the path of milestone that Zahrani is currently on.
At present, we have been dedicated to growing and expanding the Zahrani Group further while having a remarkable portfolio in hospitality. Our expertise has led us to take on major government projects in the green energy sector, where we successfully completed a 300-megawatt solar power plant as a FM company with GPEC, one of the first of its kind in Saudi Arabia. Our passion for innovation and growth has driven us to pursue new opportunities, and we are currently targeting on a 2.6-gigawatt project in the oil and gas sector partnering with China Energy Company. Our focus remains on developing major projects in the key cities including Eastern Province, working closely
with the government to contribute to the growth and progress of the region.

Describe your leadership approach. What is your success mantra?
The key to success lies in the team I choose and the shared vision we possess. The careful selection of a like minded and dedicated team has been instrumental in my journey and provided unwavering support. Effective communication and complete involvement in the day-to-day operations with a participatory leadership approach are what truly sets us apart and drive our success.

What are the factors you take into account when developing effective corporate growth strategies?
I am a firm believer in taking innovative actions to drive growth for our company. The past five years in Saudi Arabia have presented numerous opportunities for development, particularly with the support of both the government and private sector. We have been making significant strides in the IT industry, expanding our reach from five cities to 55 cities and increasing our staff strength from 1000 to over 3000 talents. Additionally, our diversification into new projects has proven to be a valuable asset, allowing us to weather the challenges of the COVID-19 pandemic and even see a period of growth. I approach every challenge with a positive attitude and a drive to continuously innovate and evolve.

We are constantly adapting to the advancements in technology, particularly in the areas of AI and IoT. Our focus remains on staying ahead of the curve and continuously innovating. We are dedicated to educating both our team and clients on how to embrace new technologies and maximize their potential. Our commitment to this ever-evolving landscape has positioned us for continued growth and success.

Rahim Pattarkadavan,CEO, Zahrani Group Leadership
Over the last 10 years, Rahim has honed his skills in Negotiation, Budgeting, Business Planning, Sales, Management and Business Development in various sectors; which has led him to his current position as CEO of multiple companies under Zahrani Group in KSA and India. Rahim takes his role as a leader seriously and takes great pride in his responsibilities, finding joy in guiding and molding his team towards success.