Raja Sekhar Thota: Aiming To Solve Complex Technological Challenges To Establish A Better Learning Platform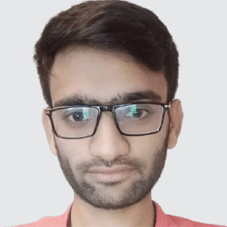 The power to influence, alter, and maintain control over the behavior of employees in a group is referred to as leadership. Establishing a clear vision, communicating the vision so that others can actively follow, and having the expertise, intelligence, and methods to understand the vision are all part of leadership. A leader who holds all the earlier mentioned qualities is Raja SekharThota, the Cofounder & CTO of Robokalam Technologies, in an exclusive interview with CEO Insights he enlightened us about his professional life and his journey as a Cofounder & CTO of a company.
Give us a brief detail about your professional background and how has it helped you in your journey so far?
I work as an innovator and contributor at the UN Technology Innovation Labs (UNTILs), which aim to move society forward faster by concentrating on the use of emerging technology to address some of humanity's most pressing problems. Each UNTIL is focused on numerous humanitarian themes that are central to the needs of each Lab's unique geolocation and, in turn, are associated with UN mandates in Peace and Security, Human Rights, and Sustainable Development.
I have worked as a consultant for EdTech companies and NGOs including the Paravasthu Creative Foundation, which owns schools dedicated to bringing education reform. And my interest in robotics and artificial intelligence encouraged me to begin imparting this information at the elementary and secondary school levels so that students in the twenty-first century have the ability to explore the field early on and come up with inventions that could change the world, which we millennials did not have.
What different roles have you been undertaking at Robokalam Technologies?
At Robokalam Technologies I lead CTO and Product Development and undertake AI-based engagement detection for the Online Learning management system. I serve my duties as an End to end curriculum developer and Facilitator of Kalwings, Graduate Exclusive wing of Robokalam for technology training in the field of IoT, Coding, ML and AI. Also, responsible for product development, developing an AI platform for learning, and MoUs for international collaborations focused on making AI learning Affordable. The initiator of Ashaers Code Week aimed to deliver Python for improving coding and problem-solving skills in students and educators made outreach to 3000+ students. Most importantly I have taken the charge of an initiative for launching a new technology of printed intelligence in India in collaboration with Dubai based organization and R&D in Finland and many more.
Raja Sekhar have won National award for social innovation at AIC Raise for the product developed using the Internet of things in the health care segment
What are the key drivers that you deploy to ensure that the company's operations are used appropriately to meet its short/long-term needs?
At any possibility, we use automation and artificial intelligence to simplify processes and ensure a smooth flow of the process. We built our own CRM, beginning with customer acquisition and going through the customer journey, based on the concepts outlined by Robokalam Technologies, which helped us save money. Computer vision is even being used to create the certificates for our workshops.
What are the differential factors that set your services a class apart from your competitors'? Please explain your USP.
All of the services we offer can be controlled on a smartphone, and we have identified light-weight libraries that make coding and other technology training possible on mobile devices, so Learners won't be constrained by infrastructure. We also have an online learning management system that utilizes gamification concepts to effectively engage and attract learners within a
chosen module. We provide 24/7 support during live instruction based online workshops or training, and support through instant messaging services has helped us achieve higher customer satisfaction.

In your professional journey so far, which are the milestones that bestowed your utmost satisfaction - both as an individual and as a Cofounder & CTO?
Collaborations with an international firm named I4 technologies in Dubai and the Telangana IT Employees Association [TITA for piloting a digital curriculum program] have given me the most satisfaction. In addition, by using our international network, we were able to address the online educational needs of graduate colleges during a pandemic. The most important was when we received support from AIC Raise Coimbatore and were able to establish ourselves in Tamil Nadu and Kerala.

Please mention about the awards and recognition you have received in your journey to date.
I have won National award for social innovation at AIC Raise for the product developed using the Internet of things in the health care segment. We are recognized for our best curriculum, training by schools and colleges where we offer our services. Our students and employees also represented Robokalam at various global hackathons and conferences winning the first places and established our trademark globally. Our research published by ACM digital library on online LMS leveraging Artificial Intelligence has been appreciated by many researchers and received the highest sales among the other papers published in the same conference.

Raja Sekhar Thota, Cofounder & CTO, Robokalam Technologies
Raja SekharThota is a graduate in mechanical engineering with major focus in Robotics and Automobiles, and is presently pursuing masters in bigdata and business analytics with focus on Artificial intelligence in driverless cars and Industry 4.0. Raja is an active Member of Society of Automotive Engineers and Formula Society of Automotive Engineers, JNTU student chapter. He has played a major role in the team which built a Go Kart and Formula style car for competitions National Go Kart Championship 2014 and Formula Student India 2016.