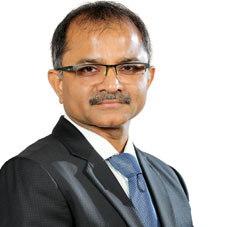 The global freight transport market is anticipated to grow at a significant rate over the forecast period 2016-21, owing to the surge in international trade along with a number of trade blocks. Techno logical advancements have led to innovative ways of conceptualizing the process along with the development of new efficiencies. Rajeev Saxena observed & quantified the underlying opportunity in this dynamic domain and ventured into the logistics domain with his services & solutions that can catapult growth in the industry. Following is an excerpt from a conversation CEO Insights had with Rajeev, where he walks us through the imperatives of a leadership in the logistics industry.
Throw some light on your professional background and experience. What inspired you to venture into logistics industry and what drives you today?
I am an Electronics and Communication Engineer of 1992 batch from erstwhile Delhi Institute of Technology which is now known as Netaji Subhash Institute of Technology. I was placed as Graduate Engineer Trainee through campus recruitment at Larsen & Toubro in their International Sales division of Electronics group and I spent close to 11 years with L&T at various places including an overseas assignment at Sri Lanka.
In 2002, I switched over to Logistics field and moved to Agility Logistics which was then known as Geologistics. I think it was my strong organization background of L&T and my engineering education which made me suitable for the job at that time even though I didn't have any prior experience of Logistics industry. What fascinated me is that this field offered a new challenge everyday. There was never a dull moment ever since I joined that job.
Over a period of 13 years at Agility Logistics I grew up from Western Regional Head to Chief Operating Officer role independently handing over India, Business of Agility. I saw the company growing from a meagre Rs.80 crores revenue to Rs.1000 crores. Apart from learning nuances of freight forwarding business, I developed keen interest in Contract Logistics business and played an instrumental role in expanding Agility's warehousing footprint to 3mSQFT spread over 60+ locations at its peak.
Thereafter in 2016, I was presented with an opportunity to build a Pan Africa Logistics company for ETG and I found it extremely challenging,
nevertheless exciting. I therefore decided to accept the same and moved to Tanzania and later to South Africa to build this business.
Tell us about Export Trading Group (ETG) and its portfolio of offerings in the market.
Through its journey of more than five decades, ETG has developed into a global player with a diverse portfolio of expertise across multiple industries, encompassing agricultural inputs, logistics, merchandising & processing, supply chain optimization, and digital transformation & energy.
For me biggest comfort was to operate under ETG banner that has such deep-rooted connection with Africa
We started ETG Logistics vertical journey around six years back even though some of our entities were already operational on standalone basis. Through this journey of six years, ETG Logistics is now able to provide end-to-end logistics services in 20+ African countries through their own offices and through a network of agents. ETG Logistics own offices are located in Tanzania, South Africa, Djibouti, Kenya, Uganda, Mozambique, Zambia, Nigeria and Ivory Coast. All agency network, in countries where we don't have our own offices, is managed through a control tower in South Africa that provides single window solution to our clients overseas.
ETGL also operates an established Automotive and Farm Equipment Distribution business in South Africa, Namibia, Zimbabwe, Swaziland, Botswana, Tanzania and Kenya, with plans to increase their footprint in East and Southern Africa, amongst other regions. Under this business ETGL represents leading brands e.g. Mahindra Tractors, TVS Motors, Belarus Tractors, VST Tillers and Tractors, Deutz-Fahr Tractors and TGB quad bikes.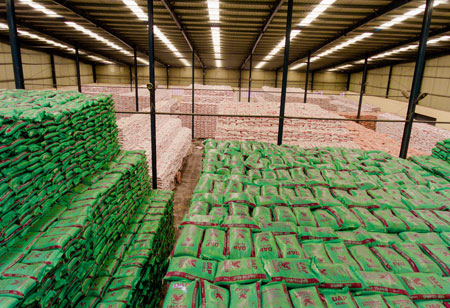 Venturing into South Africa, what major challenges did you encounter and how did you overcome the same?
Doing business in Africa, in itself, is a challenge. Particularly if you are coming in from developing or developed countries to set up shop in Africa, it's going to be challenging. Africa has its own way of doing business and generally trying to copy business practices from developing or developed world could lead to failures. For me biggest comfort was to operate under ETG banner that has such deep rooted connection with Africa. On personal front, I made conscious efforts to understand local culture by connecting to people at ground level. In six years, I have tried to learn three new languages i.e.
Swahili, Zulu and French that give me flexibility to operate in Eastern, Southern and Western Africa respectively.
Going forward, what are the changes in market behavior that you anticipate and what are the opportunities that you foresee?
In logistics space, I see two main changes coming in. One is about shipping lines taking active interest in offering land side services and end-to-end logistics services. This coupled with large scale consolidation happening amongst shipping lines themselves will make things all the more difficult for traditional logistics companies who would need to innovate, collaborate, and excel in customer focus and improve on cost management to stay relevant.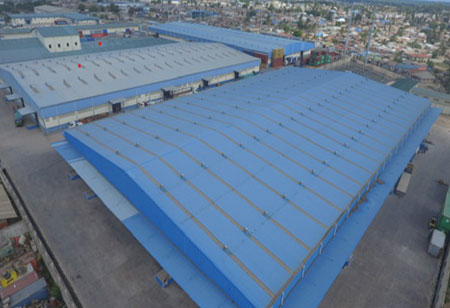 The other change, like any other space, is Digital intervention in Logistics space. This intervention will happen, already happening to great extent, both in front-end, changing the way you interact with customers and offer your services; and in back-end thereby changing the way you manage your operations. ETG Logistics is working on both fronts to be ready for such a change. We recently introduced digital market platform for transportation services in Tanzania and we intend to take this forward to multiple countries in due course. We are also busy developing a Transport Management System to effectively and efficiently manage our trucking fleet. For our freight forwarding business, we have adopted off the shelf globally accepted system, that is CargoWise.
In the light of your strong experience in the logistics domain, what advice would you give to the budding entrepreneurs?
Logistics is an exciting industry to be in. If one is making a profession out of it, he or she must be ready to get his/her hands dirty. This is all about being at the ground level and facing the challenges head-on. One cannot make a strong tech platform and hope to make it a success without understanding the nuances and having ground level experience of executing logistics operations.
Rajeev Saxena, CEO,ETG Logistics
Rajeev is an accomplished CEO with experience in building successful business from scratch and turning around loss making business enabled by competencies of talent development, team engagement, persuasiveness, conflict management and cultivating innovation. His leadership is best defined by his personal traits of social leadership, agility and energy, driven by endurance to face challenges, and zeal for independence, accomplish ments & recognition. Rajeev is a strong believer in Nichiren Daishonin's Buddhism based on 'Nam-Myoho-Renge-Kyo' which helps him to keep a winning attitude in life, all the time.