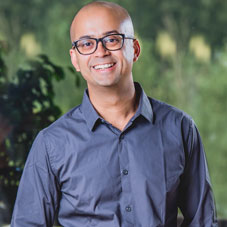 Prasenjit Sinha
Managing Director, BeBold South Africa and Co-founder, Kudoti
Over the years industry challenges have evolved and so has the expectations from leaders. A true leader takes a vision, whether it is their own or the company's, and uses it to motivate and inspire their employees to reach goals. An industry veteran known for his rich experience Prasenjit Sinha is a name to look for when it comes to seeking leadership examples who are not just leading the way ahead with his vision and ideology but is also striving to maximize resource value while minimizing or even eliminating environmental impact so that both our economy and environment can thrive. A product innovation and management executive holding over seventeen years of experience, Prasenjit has managed diverse multi location teams of up to fifteen senior product managers and developers. Engaging in a one to one interaction with the team of CEO Insights magazine Prasenjit highlights upon his professional journey and how he is making constant efforts towards leaving greater impact on society.
Throw some light on your educational background. Also, tell us about your professional journey so far.
Being born and brought up in Maharashtra, my roots belong to mostly the rural areas outside of Nashik and Mumbai. Having completed my bachelor's from Mumbai University in Electronics branch where I passed with first division, in 2003, I joined Symbiosis University to pursue MBA. Post my graduation, I was hired for the role of Product Executive by a firm called Romware which is based out of Powai. Once I started my professional journey, I worked there for three years during which I had the opportunity to work both inside and outside India. Post Roamware, I worked in MTN Group as a Product Manager in 2008 where I spent close to seven years and it was here that I climbed up the ranks and grew a lot professionally. After this, I joined an analytics firm in US and developed Machine Learning and Data Analytics tools. It was in 2017 that I decided to go out on my own with a company called 'Be Bold', a Johannesburg based advanced client engagement and innovation services provider which helps in serving corporates and entrepreneurs achieve their vision. We focused on working with corporates and entrepreneurs to achieve their vision together through a through a creative approach, developing processes, tools, products and even hiring the right-fit team to create a sustainable business. Over the years we have been working with a range of consumers for whom we have been exclusively doing product innovation and customerengagement practices independently as a product innovation consultant. In 2019, I became a part of Kudoti a platform that provides access to a network of recycling stakeholders from recyclers and brands, to local level aggregators and individual collectors empowering anybody to buy and sell recovered waste resources.
"The best practices which we implement within our projects builds our domain expertise deeper and stronger, while implementing IT in diverse industries allows the expertise to be sharper than our competitors"
Where are you positioned in the market at present? As a market leader, how do you align your corporate strategies to meet the firm's overall objectives?
Today, most organizations that we meet, which are in business already, want to grow their impact with their services. However, most clients tend to be set in their ways and have an illusion of comfort in their past successes. Even though they may have a vision for a future for their business,the market is noisy, distracting, cosmetic and ignorant. This why there is always a looming 'fear of failure'. However, there are always well charted ways to attract success even in this environment. And this is where we come in. We use our practical expertise in designing to implement successful ways of working towards 'growth functions' within a business which includes growth functions such as client engagement and product innovation.
We continuously strive to align our client's strategies with our company's overall goals. We look to work with businesses that show the intention of adapting to change by becoming more innovative or digital. It is rather futile to impose one's vision on others. The vision has to come from someone in the client. Once the client has laid out their vision of wanting to innovate or
wanting to digitize, we lay out a well treaded process to follow. With Be Bold, this is our process of implementing new business units, new product lines or going to new markets within large, multi national or startup organizations. Imple menting this process and fine tuning it per client or per industry is what makes us better each time.
As professionals our expertise can be summed up as customer and market discovery client engagement product innovation and digital transformation
Tell us about the major challenges that you have experienced in your journey so far? How did you overcome these and what learning did you derive from them?
One of the hardest challenges in my journey has been to bring out the best among people I work with (including myself) balance the right amount of challenge, with the right amount of nurturing. Things do not look good when this equation is out of balance, while when it is in balance, your organization (of yourself) makes beautiful work. There have been times in my career where this has gone out of balance and it has affected everyone around me, including me. Those were hard times, but the learning was to recognize it, and to understand that while 'the obstacle is the way' it takes a deal of nurturing to bring the human up to the challenge of the obstacle. Without this internal preparation, there is disappointment.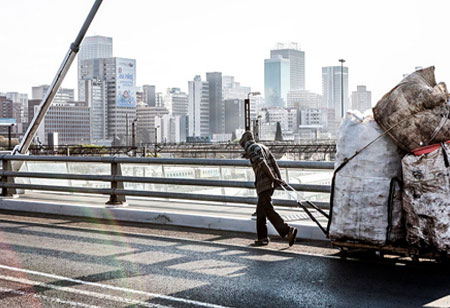 What is it that motivates you as an entrepreneur? What is your success mantra that has constantly helped you through your professional journey?
The first and foremost thing that I believe in is the principle of authenti city and original work. I have always been amongst the first to learn and apply something new in a real-world scenario. Adding to this, the second thing is, we always strive to create something that should be able to help someone else. That is to say other people, whether it is clients or business partners, it is all very crucial for us as this helps us to channelize our creativity in such a way that it solves certain problems or improve certain facets of their lives or work. Our third principle is integrity, our vision is built around being honest with each other. We believe in giving candid feed backs to one another and that feedback is never taken or given personally but with the intention of making the work better. Apart from these principles, we also have underlying behaviors such as patience, diligence, detail oriented constant learning to name a few which set us apart from our competitors.About success mantra, I believe one has to be courage to lead, have humility to learn and have the strength to fail this has always helped me through thick and thin.
Throw some light on the range of projects that you have worked on over the year. Share some case studies which you would want us to include in the story. High light upon your USP.
We are extremely focused on finding a very niche market or a problem that has not been solved before and then leveraging our existing domain expertise to solve that problem. The best practices which we implement within our projects builds our domain expertise deeper and stronger, while implementing it in diverse industries allows the expertise to be sharper than our competitors. As profes sionals our expertise can be summed up as customer and market discovery client engagement,product innovation and digital transformation.
Breev is a startup in Johannesburg, that will make road travel a circular economy activity for thousands of travellers who use motor vehicles and roads to commute or travel. It is doing so by reducing the cost of Electric Vehicle charging infrastructure crowd sourcing the expansion of this infrastructure, monetizing it with digital advertising and making EVs the status quo of road transport in South Africa. I have the opportunity of being part of this journey by way of strategic growth advisory from its earliest days of inception. I know the founding team well and I share my experiences learned from live projects on an ongoing basis.
Kudoti is another startup that was born in Johannesburg, but is very well known in sustainability circles around the world for building global participation in the Circular Economy, by building profitable waste supply chains. Kudoti is connecting colossal corporate and government to the most vulnerable, the environment with livelihood, and data with responsible decision making. Kudoti is a Nestle Global Shared Value 2021 winner, Google Black Founder's Fund Africa 2021 winner, an Ellan McArthur Foundation member, BRICS 2020 Global Winner, Fast Company 2020
most Innovative companies in South Africa. Several Multinational corporations, recyclers and informal waste pickers depend on Kudoti's services to make recycling convenient, rewarding and profitable.
Be bold is an advanced client engagement and innovation practices implementation service provider for Corporates and Entrepreneurs. Founded in 2013, Be Bold has taken close to 20 business units to market. It has served some of the largest multinational corporates and some very innovative startups. When organizations have a vision for a better future but ambiguity on how to achieve it, Be Bold brings the experience to explore the unknown landscapes, build insight, develop a map and walk this journey with them. Be Bold continues to make businesses stronger by generating growth and improving performance.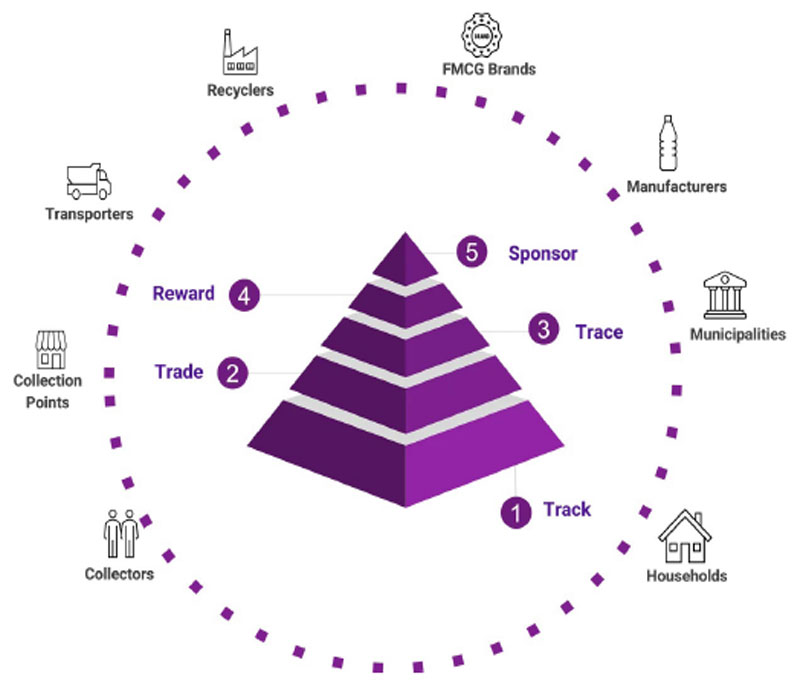 How has your response been to the challenges posted in the Covid affected market and the need for new strategies? Tell us about your role in tackling these challenges?
Amid the COVID peak, we saw several organizations switching entirely to digital ways to engage with their customers. From our small to medium brands of coffee producers, localized cloud based telecom operators, to even multi billion dollar FMCG corporates, all were taking to digital means of running complex client and beneficiary engagement processes. Hence, keeping up with the requirements, we designed these processes and implemented the tools for them in 2020. As a result by 2021, with the economy opening again these clients are back to growing their impact. In fact they are no longer restricted to geographies and segments. As of the second half of 2021 now our clients are showing no signs of stopping now wanting to fully automate conventional engagement and operational processes, and ready to take on changes that scale.
Highlight upon the various milestones that you have achieved over the years of your professional career so far.
My first major milestone was when I had to leave my home to pursue my management course, and I was the first in my family to go for a masters in business management so it was a celebrated thing in the family. Those two years at Symbiosis business school opened my eyes towards a bigger world and that the unique culture that the B-school follows left a lasting impact on me. The second major milestone was that as a traditional Hindu boy, I married an atheist South African citizen of Asian origin and then, I decided to move to South Africa this was my way of breaking the traditional norms. Doing this majorly helped me in realizing that I can create a life of my dreams in any place that I want to. Adding to this, becoming a father at the age of 30 was another major milestone that changed me for good.
Professionally, over the years, I have been lucky to have been guided by many good mentors which have helped me to be a better professional. Being a general manager for products and services at the MTN group which is the 10th largest player in the industry globally was one of the milestone for me that helped boost my professional career. I built a strong team over the course of my work there, we had grown a lot as well. Then moving to Mobileum, I got to have direct access to end clients and their needs and this helped me to get first hand experience about customer interactions. At Mobileum we were rapidly turning product concepts into profit using a lean approach. This experience helped me in getting closer to my goals, whether I can, as an individual create a product from scratch and sell it with significant returns. At Mobiliem, me and my team were able to generate a 20 million dollars in new product and license revenue. This gave me confidence to start a business of my own and it was at the age of 37 that I started my own business with my own designs and choice in mind.
In the light of your strong industry experience, what would be your advice to upcoming entrepreneurs?
South Africa has a great environment with numerous opportunities and challenges which is kind of similar to India. With its well established economy and emerging markets, as an entrepreneur, there is great environment for budding business seekers to learn in South Africa. Don't hold back, enjoy it and learn it which will help you to develop both personal and business relationships. Always keep your eyes and mind open for new opportunities and challenges. One should also have the subject matter expertise about the industry they want to operate in. Once you have an idea, share it with someone like a client who can give honest feedback. Also, even if you fail, you should always stay hopeful and positive to come back better and stronger.