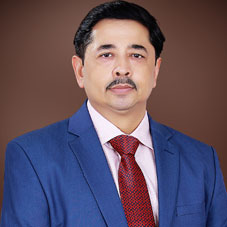 India is one of the finest places for startups in the world. The global corporate giants and investors have lined-up to take advantage of this opportunity. When it comes to startups, several entrepreneurs have opted to establish their foundation in a foreign country, even though they may have a rising presence in India. Nowadays, it is much easier to start a business than it was a few years ago. However, there are still obstacles that force many entrepreneurs to set-up business outside India. Rajeev Singh, CEO of Al Maha Ceramics SAOG, is one of the few exceptionally successful business leaders who has proven his mettle in India as well as abroad, having more than 30 years of experience in the building material industry and modern retail in the home improvement arena. He is a change agent and turn around specialist who focuses on developing and implementing effective strategies that are driven by innovation. Rajeev had been in charge of the P&L for more than 15 years for some of the leading names in the industry, driving profitable growth and transforming loss-making units into profitable ones.
CEO Insights interviewed Rajeev, where in he enlightened us about his professional journey from India to Oman and the challenges he overcame to emerge as a business leader.
Tell us about your unique skill sets and strengths that differentiate you from your peers in the industry.
I believe in a leadership which leads from the front and works closely with the team by understanding their strengths and weaknesses. The strength lies in creating a team of believers who can believe in your vision and work passionately with you to achieve the goal. I am one leader who is extremely protective about his team and always shows empathy towards them. It so happens that a right leadership can get the extraordinary goals achieved from bunch of ordinary people by developing & toning their skills consistently.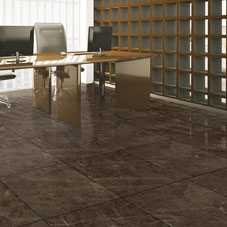 I also work very closely on the market segments, demographic profile of each market and understanding the market needs and gaps to strategize my product and market strategies aligned towards that market and its needs. I firmly believe that premium image of the brand is never demanded, but commanded in any market, and it's the end retail customers who give you that positioning, and to achieve that how can we have differentiated products, better perceived value for money and how can we assure our best of the services and customers experience. So as a leader, if you are aligned with your internal and external customers, nothing can stop you in achieving the desired landmarks.
What different roles have you been undertaking at AI Maha Ceramics SAOG?
I joined Al Maha to take care of its
executive function and complete P&L responsibility as a CEO for the public listed company. All line functions viz. Production, Finance, Purchase, IT, Logistics, Sales, Marketing, HR, Admin and HSE reports to me, and I report to the Board. As a Chief Executive, I am responsible for the profitable growth of the company, its overall image, brand positioning and ensuring the perfect corporate governance as a listed company in Oman. We ensure following complete transparency and strict SOPs taking care of interests of our stakeholders, which makes Al Maha as best managed public listed company. I feel proud to see that our share prices have moved-up by almost 130 percent in last 8-9 months, which shows the immense faith by our associates, patrons and stake holders. I am also leading the drive for the company to enhance its capacity multifold by way of strategic acquisition within the region.
You Need To Create A Team Of Believers, And If You Take Care Of Your Team, They Take Care Of Your Performance
What were the initial challenges that taught you the basic lesson of managing the functions of the organizations and achieving success in the later phase?
Few of the notable challenges I faced and managed initially were related to team, where the mindset was to follow the competitors blindly and trying to do what other competitors are doing in this market. It took a while to make the team understand the strength of our own products and creating a passionate team of Believers who believe in stretching wings and flying high, thus making us a distinguished leader in a crowd of many competitors. The biggest challenge for any leader is to create a passionate team which believes in his dream & vision and the one which can get aligned to it.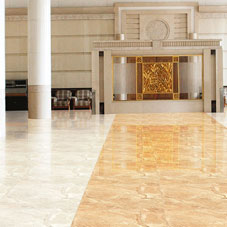 It took me 2-3 months and closely working with team to make them believe that Al Maha and its next competitor have no comparison. We worked hard on developing a brand image of Al Maha in which buyers are willing to pay a premium for its quality, designs and product superiority. At the same time, we also worked on creating a distribution network of associates and dealers who can respect our brand and can do justice to the brand image we carry.
The challenge also lied in changing complete product basket and launching some most innovative and functional products which were never talked in our market by anyone like anti-microbial and anti-bacterial tiles killing 99 percent of microbes, bacteria and viruses throughout the life of the tile which is named as iProtect, Special tiles which gives 20 percent cooler surface due to very high SRI named as Barid, and antislip tiles for homes and wet areas confirming to R11 international grading. Along with the strong product innovations, we also worked on a complete changeover of brand image, logo, website and product visibilities by opening company's showrooms at Sohar and Muscat.
In your professional journey so far, which are the milestones that bestowed you with utmost satisfaction both as an individual and as the CEO?
My milestone journey began from Kajaria Ceramics; the empowerment and authority I received made me feel that it was one of the best companies I worked for. Thinking beyond your reach, stretching your wings, and flying high, and in this process, achieving newer heights was what I learned from Kajaria. I kept it as a learning experience for myself, and I continue to do so with my various other assignments. Another milestone was to get an opportunity to work with India's best retail brand - Future Group for their big box modern retail involving Home Improvement for the first time ever in India. This was one assignment where I got the opportunity to transform into an entrepreneur, and this group is one of the unique groups which allows you to take risk, do experiments, learn from your mistakes, and evolve as a true business leader. Big box retail in home improvement in line with world leaders like Ikea, Home Depot, Lowe's and others, was first time launched in India and I feel proud to have conceptualized and created more than 40 stores across India, understanding and changing our strategies & product assortment stores to stores learning varied culture and demographic profile of India.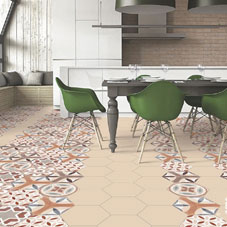 Another milestone of my career was my tenure with RAK Ceramics, where we transformed loss-making business to a highly profitable one and taking revenues up from $400 million to $800 million in just four years, which was unprecedented. It was truly building-up a business from scratch to that level in record time.
Last but not the least, where I feel proud to talk about my current role of CEO with Al Maha Ceramics SAOG a public listed company. We sailed through the toughest times of pandemic, meeting challenges of multiple cases within the company, but still managing the show unaffected for the entire year and running the operations smooth to drive profitable growth. We feel proud to deliver a handsome growth of 80 percent in PAT year-over-year with Ebitda rising up to 38 percent this year, which is a complete turnaround show during the pandemic. This critical time also taught us to hold the hands of our team mates tight and be there always during these challenging times, and I can say that if you take care of your team, they take care of your performance. No wonder that this team believed in my vision and we bagged various awards viz. HM Sultan Award for Industrial Excellence, Oman Most trusted Brands and Superbrands Status for two years in a row.
Rajeev Singh, CEO, Al Maha Ceramics Saog
Rajeev is presently heading Al Maha Ceramics SAOG, a public listed manufacturing company in Oman as CEO and is responsible for the P&L of the company. All line functions of the operations report to him and he reports to the Board of Directors. Prior to joining Al Maha Ceramics, he was leading RAK Ceramics India as President responsible for the P&L of Indian operations for five years. Previously, he has also worked with the best of companies in building material segment handling P&L and Profit Center management viz. J K Cement, Larsen & Toubro (Ultratech Cement), H&R Johnson India, Kajaria Ceramics and for modern big-box retail in Home Improvement with Future Group's Home Retail.
Location:
Sohar Sultanate of Oman