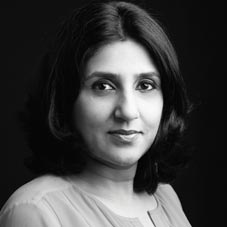 Reflexion is a boutique organization offering allround Leadership Development for organizations, instilling a leadership language that is empowering and enabling. Reflexion began when 2 colleagues Urvashi Malhotra and Suva Chattopadhyay met and realized that they were equally passionate about coaching. Working from inside an organization would not have fully quelled their desire to make a difference to the coaching space in India. This realization brought them together and laid the foundation for Reflexion.
For gathering knowledge about Reflexion's robust development, sink in the conversation between the CoFounders Urvashi Malhotra and Suva Chattopadhyay with CEO Insights.
Most people in corporations assume that being given the chance to work with a coach is a positive thing. Can you explain the benefits of executive coaching? Also, briefly describe Reflexion's approach.
We would like to challenge your assumption that coaching is viewed as a recognition of talent. Often clients, who have been selected for coaching, come into the first coaching conversation with the question "Why me?" A lot depends on how the value of coaching is communicated to the client by the organization.
Coaching has many benefits:
• It is one on one process, and therefore more client-centric. Challenges can be openly discussed in a safe space and the focus in on development in areas that matter to them
• It helps in positive behavioral change that translates into business results
• Transition coaching supports leaders who are new to their roles, to make a great begining
• Coaching enables deeper insight and analysis for leaders who are managing complexity
In our coaching work, we ensure that the client, stakeholder, and the coach articulate the gaols that the coaching partnership aims for, right at the outset. We undersatnd, how things are presently and what the envisioned state would look like. We measure the progress and do the necessary course correction to get closer to the objective that we started with.
Enlighten us on the various programs offered by Reflexion. What type of participants does Reflexion cater to?
We work in three key areas – Coaching, Consulting, and Facilitation. Coaching itself can take
a few forms - Executive Coaching, Group Coaching and Team Coaching, and Building Coaching a coaching culture through people managers.
We enjoy facilitating leadership journeys with Reflexion's core principle of working with both the individual and the team – influencing people chemistry for the entire unit. In our facilitation work, we use the themes of Self-awareness, Emotional intelligence, Positive intelligence, Nonviolent communication, Appreciative inquiry, and process work. We also work in the area of Leadership Team Effectiveness.
On the consulting side, we working the area of Competency, Performance Management Systems, Assessment, and Learning and OD Roadmaps.
Reflexion follows the theme of Awareness, Alignment, and Action (the model from CFT) for personal transformation through coaching
Our flagship program is Leadership Accelerator. This brings together 20 future CXOs from different organizations. The program has international faculty and is geared to enahance the Leadership Quotient of attendees'. The program has got both Facilitated sessions as well as Individual Coaching for the leaders.
What are the unique selling points that distinguish you from your competitors?
We customize our programs to our client's business needs – all our interventions are tailor-made. Our approach to Leadership Development is multimodal, with built-in Assessment, Facilitation, and Coaching. Most of our offerings can be delivered both face-to-face and virtually.
We also work partner large organizatins for coaching assignments where are more than 40 leaders to be coached. We select coaches who best suit the clients and ensure that the entire project runs smoothly and delivers the result expected. We take a result-oriented approach wherein we devise strong individual development plans and enable leaders with a focus to commit to their development.
What innovative technologies are you deploying with your coaching methodologies?
We are not sure whether to call these innovative technologies or adherence to coaching philosophy!
Reflexion follows the theme of Awareness, Alignment, and Action (the model from CFT) for personal transformation through coaching. We usually begin coaching with an assessment tool such as Hogan, EQi 2.0., Engage Coach or 360-degree feedback. To ensure the best outcomes, our coaching also involves line managers while setting the goals and objectives for the coaching. Alignment occurs when
coachees own the areas that they want to work on and choose to engage with the coach. During the Action Phase, the transformation of the leader is visible to others who work with them.
We are the first Coaching organization to ensure that all our coaches are supervised by qualified supervisors from the UK.
How do you ensure that you maintain the quality and authenticity of content during the coaching process? What are the various assessment processes followed by Reflexion?
We ensure quality authenticity of the coaching process through coaching supervision and peer review.
In the large assignments, when we work with other coaches, we ensure that all the coaches are PCC certified and have a mature and balanced approach to coaching and open to coaching supervision.
Suva Chattopadhyay, Co-Founder
We use global assessments that are scientifically validated and help the leader to gain relevant insights in their areas of work. Hogan Assessments, Emotional Quotient 2.0, Engage Coach, DISC, MBTI are a few of these.
What new frontiers are you stepping into in the years to come?
We are looking at Coaching that is app-based and provides the support as well as the nudge to clients. It will connect the coach and the client directly
Urvashi Malhotra, Co-Founder
Urvashi studied Clinical Psychology and has experience in leadership roles. She is famous for mentoring success and bringing success in cultural and performance shifts. Urvashi is a PCC-certified coach and Hogan practitioner, who uses MBTI, DISC and EQias tools for in-depth understanding and assessment in people development. With her consulting expertize, Urvashi has guided retail and FMCG organizations into achieving high growths.
Suva Chattopadhyay, Co-Founder
Suva has experience in leading businesses and large teams. He is a coach, facilitator and leader in sales force consulting. With ICF certification for coaching, and international accreditation for administering Hogan and EQi, Suva has led FMCG, Pharmaceutical and Wellness multinational and Indian organizaitons achieving success in sales, marketing, capability building, project management and organizational coaching and engagement.
Offerings:
Consulting, Leadership Development, Executive Coaching, Group Coaching and Team Coaching