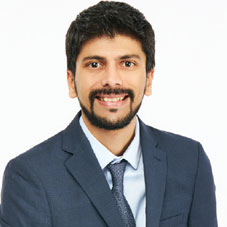 Ranked amongst the top 10 countries in the world for ease of doing business, Canada has always been a lucrative platform for budding entrepreneurs and established businessmen to work on their business endeavors. Apart from that, the country has also been an imperative study destination as students from corners of the globe are rushing to Canada to be benefited by one of the most impactful education systems in the world. With a notion to help people with a seamless and hurdle free immigration procedures, the team of Rohan Mody & Amar Gandhi (Co-Founders & Directors) have come forward with their brainchild, Westway Immigration Services Inc.
"We provide additional services such as step by step guidance and stick with our clients to the very end of their completion of immigration process, which makes us a unique player in this domain"
An innovative podium that helps its clients in realizing their Canadian dreams in terms of either education, work, or settlement, Westway Immigration Services has come a long way under the guidance of Rohan & Amar who believe in providing first rate customer service to every client they represent. Being immigrants themselves, Rohan & Amar came across the various hurdles and cumbersome processes associated with the immigration procedures that sparked their interest in this direction. Diving deep into this profession, both the friends have amalgamated their expertise and common interest to carve Westway Immigration Services into an exclusive podium that helps immigrants make Canada their forever home.
Rohan & Amar engage in an exclusive interaction with CEO Insights.
Taking this journey from being immigrants to creating a podium that now helps immigrants settle in Canada, what drives both of you as entrepreneurs?
Amar:
The major lacunae of this segment which I envisaged at the initial phase of my journey was the unavailability of correct information. So, at present, my inspiration is to help out as many individuals as possible and try to provide them with the right information so that they can make a conscious decision in the end. The more number of people we try to help out, the more success stories we get, and this is what keeps us motivated.
Rohan:
What drives me today is the level of enthusiasm that comes from both ends, India and Canada. India can be termed as one of the major markets for Canada because a lot of students and immigrants from India want to come to Canada. On the Canadian front, the inclusive and liberal policies made by the Canadian government are making it a lot easier for people to immigrate to Canada, either for work or study. Having good English speaking and
writing skills many Indians are equally enthusiastic about their voyage to Canadian soil, which puts them on an edge over others in Canada. I think this is the biggest synergy between the two countries, which keeps me excited and driven to move ahead.
Our clients don't have to talk to multiple people or browse anywhere, just to find every small piece of information. I think this is what has been differentiating us from a lot of organizations
Define Westway Immigration Services as an organization and its position in the market? What is the unique proposition that your organization offers to its client base?
Amar:
Our core expertise is focused on immigration consultation. But we do provide additional services such as step-by-step guidance and stick with our clients to the very end of their completion of the immigration process, which makes us a unique player in this domain. Having worked with a lot of individuals so far who belong to different backgrounds, we have been able to garner our expertise and that comes in handy to address the distinctive pain points of our clients. If someone holds professional expertise in some segment, we also assist them in acquiring a license and work permit to survive and succeed in Canada. Our clients don't have to talk to multiple people or browse anywhere, just to find every small piece of information. I think this is what has been differentiating us from a lot of organizations operating in this arena.
Rohan:
I would like to second Amar on that. Being a full time immigration services company, we deal with anything and everything related to Canadian immigration, starting from college admission to student visas, work permits, visitor visas, provincial nomination programs, permanent residency programs, and so on. Most of our competitors are good at addressing two or three areas of immigration and most of them are focused on students and college admissions. Being a comprehensive service company dealing with all areas of immigration, we've been able to make a unique position in the market within four and a half years of our market presence and emerged as one of the best immigration services companies in Canada.
How do you maintain the perfect balance between your personal and professional life? And also, what is your success mantra?
Amar:
We do try to maintain a balance between personal and professional life because at the end of the day it is very difficult to find an existing gap between the two. So, we have fixed our schedule for each working day and after that, we cut off from our work to spend more time on our personal commitments. In my leisure time, I love spending time with my family or indulging myself in exercise and sports. Permitting me to enjoy different things in life outside my corporate life, these personal diversions help me to keep myself sane and composed.
Rohan:
This is an interesting question because with a profession, like ours, you are pretty much
consumed by your work, especially when you're working across different time zones around the world. But I have made sure that, once I am back home, I try to devote a fair share of my time to my family and do things that give me peace of mind, such as yoga and other stretching exercises.It is necessary to devote sometime to your self, that will streamline your thoughts and give you the energy to deal with the madness that awaits you throughout the day.
I think our success mantra is to stay humble and connected with all of our clients as well as employees. Irrespective of our success, we believe in not for getting our roots and staying grounded.
What are the changes in the market behavior that you anticipate and what are the opportunities that you foresee?
Amar:
The immigration segment is growing significantly because more people are looking to move their bases across different countries. Luckily for us, Canada has some of the best policies and opportunities in place to become one of the top destinations for migrating people around the globe including India. To address the growing demand, we have opened up a satellite office in Mumbai, India recently, so that we can cater to more individuals in the best possible way.
Rohan:
As per market changes, there has been an increase in the number of applicants who want to study or get permanent residency in Canada. This change is good for us and we are hopeful that this situation is likely to prevail for the next few years as well.
Rohan Mody, Co-Founder & Director, Westway Immigration Services
Rohan is born and raised in Mumbai, India and holds a master's degree in management. Starting his career in investment banking, Rohan started working with the Canadian government, assessing the foreign direct investment between Canada and India. He moved to Canada in 2015 and gradually Co-Founded Westway Immigration Services along with Amar Gandhi to ease out the process of immigration for others. Having a knack for travelling, Rohan is passionate about exploring various countries, local food, culture and traditions. Though he enjoys Mexican and Italian cuisines the most, Rohan gladly admits that nothing beats Indian food and it is the soul food for him.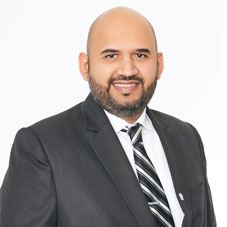 Amar Gandhi, Co-Founder & Director Westway Immigration Services
Born and raised in Mumbai, India, Amar is an alumnus of University of Mumbai and holds a master's degree in commerce and marketing. Keen about sports from an early age, Amar has represented his alma maters in grassroot level sports on various occasion and amidst his busy schedule at present, he still takes out time for badminton and squash in the weekends. Amar has a palate for Indian and Mexican food, and though he doesn't consider himself as an adherent reader, he refers the book 'The Godfather' as his favorite.