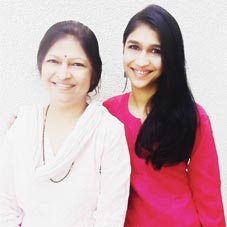 It is an undeniable fact that every other product we use in our daily lives is full of chemicals, not just harmful to us but also to the environment. As a rescue, very few stalwarts are coming forward, to increase the awareness and make organic & natural products a sensation. Though the population is becoming conscious about using organic products, choosing a trustworthy brand is crucial. Here comes Rustic Art as a brand full of goodness like being Organic, Natural, Water Efficient, Sustainable, Cruelty-free, Vegan, Biodegradable, and whatnot.
Rustic Art is an organic and natural personal & home care brand that believes in sustainable manufacturing and a sustainable lifestyle. It is a creative endeavour that manufactures the finest natural products with ingredients that are sourced sustainably. The products offered are enriched with the goodness of natural ingredients, in the sector where toxic & synthetic chemicals have become a norm. It prides itself on not using use any harmful preservatives, sulphates, mineral oil, synthetic fragrance, synthetic colors, or any toxic chemical agents. Appreciating the company's efforts to make a big difference in the business sector, society, and the environment, CEO Insights engages an exclusive interview with Surabhi Jaju - Director to know more about the brand endeavours.
Highlight the niche that Rustic Art is trying to carve to make a positive difference.
We believe in manufacturing hygiene products without harming the environment. Our planet is in extreme threat and the only thing we could leave future is our planet and our values. At Rustic Art, we strive to create awareness and make people realise the importance of adapting to sustainable practices because it is not a choice anymore but a necessity.
From our manufacturing facility to our deliverables everything is vegan, organic, and sustainable. Right from
promoting green menstruation hygiene, being run on solar power, water-efficient personal and home care products, and treating our own effluents, we ensure that every step we take is good for animals and nature.
Kindly tell us about the evolution of your establishment since its inception.
Rustic Art was started in 2011, in a small warehouse with the core as organic and natural products, which was fairly new back then. Eventually, we wanted to bring in our own manufacturing facility and more innovations in our portfolio. In mid-late 2018, our certified manufacturing facility was started. In Jan 2019, our first manufactured batch was released. Then, we revamped our entire production and came up with several innovations like Shampoo butter, Concentrates like face wash, body wash, Powered Vegetable Wash, and more. Sustainability is at our heart and we own a production unit powered by solar energy. It's a zero liquid discharge unit, and all its effluents are treated and used for gardening on the company premises. This is how we are evolving and this is the direction we intend to go.
All the products of Rustic Art are water efficient, filler-free, low in carbon & water footprint, non-polluting, and biodegradable in nature
Throw some light on the company's background and its efficient business model.
We are a full-fledged family business. The company was ideated by my mother Sunita Jaju who did her Masters in Sustainable Development. She completed BSc in Sericulture and PG Diploma in Marketing. With sheer passion, she pursued certified courses to learn about formulations and product development as well. I am an Economics graduate and I have done CFA (Chartered Financial Analyst) level II. Currently pursuing Ph.D. in Economics of Wastewater Management, Recycling, and Reuse.
We belong to a business-oriented family and for a couple of generations, we have been involved in manufacturing and other businesses. That has helped us in establishing a strong foothold and be better at it. When we decided to expand our business, we explored a direct to customer model through our e-Commerce website and few marketplaces. We also have a
retailer's network and distributors in a few major cities.

Brief us about Rustic Art's unique proposition that differentiates it from its competitors in the market.
Rustic Art has a plethora of innovative products in development, most of which are first of the kind. All of them are water-efficient, that is, they require lesser water to rinse off without polluting the environment. We have also brought in the concept of water-less concentrates. We have created products in concentrated form, which will last long - offering more value for money. All the ingredients are high-quality, organic, natural, and vegan origin only. We have been promoting green menstruation through menstrual cups and creating awareness regarding the advantages it has over other sanitary products in the market.

Our production units are powered by solar energy. And our facility at Satara, Maharashtra, is FDA-GMP certified. We have QA and QC departments with inhouse microbiology labs and infrastructure as well.

Rustic Art generates direct employment for rural women and through stitching, packaging, and other ways. Most of the staff comprises of women who are trained to lead a sustainable way of living. We believe that teach one woman, and you'll teach the rest of the world.

Share some details about the future road map and vision set for the company.
We are currently researching on new products to expand our portfolio that meets the day-to-day needs of customers. Our Idea is to bring all the products under one banner that provides a healthy and sustainable alternative for any home including the pets.

We are focusing on expanding into the international market. Currently, present in Mauritius and Nepal, we will be entering into Saudi Arabia and other countries as well.

We want to stay at the forefront of providing overall sustainable products in the personal care market. We are proud to offer products that are made in India, futuristic, modern yet traditional.

Sunita Jaju, Founder & Chief Formulator Surabhi Jaju, Director
One-of-a Kind Product Range
Baby Care
Bath Skin Care
Hair Care
Home Care
Menstrual Hygiene
Cold-Pressed Oils
Organic Serum Concentrates
Pet Care