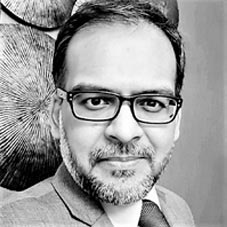 In this fast thriving world, industries that were once considered the home ground of the established stalwarts of that domain, are now being disrupted by startups and SMBs who with their innovative offerings, customer-friendly personalization options, and highly competitive pricing are gathering limelight. Clients who once outsourced their business processes to the corporate giants are now flocking these smaller companies and availing their services on a very large scale, and thus creating internal cut-throat competition among these companies.
On the other hand, realizing that innovation and constant makeover of business processes is the only way to survive this competition; the big established players in the market are investing heavy monies on R&D and designing a complete transformation of their business operations to stay ahead of the curve.
However, not all SMBs and startups have the required resources in place to restrategize their business operations as per the changing industry dynamics. Helping them come out of this abyss are the consultant companies, who along with their out-of-the-box thinking and expert consulting team give their business a complete makeover.
These consultant companies not only advise businesses on their internal process makeovers but also take care of the complete end-to-end process right from assessing the existing business and market, to forming new strategies, implementing them into the business process, and integrating these new strategies with each other, in order to enable businesses to achieve maximum ROI.
Therefore, it is the need of the hour for business owners to have a guide, mentor who can help them to manoeuvre through these challenges successfully & efficiently. A perfect partner for all such business needs is SAĆIT Research & Consulting. Cofounded by Srinivas Vunnava, Venkata Chintalpati, Kavitha Yeluri, Islam Abdelkhaleq Dardas, it is one such company that believes more in nurturing the start-ups and striving to provide them a favourable ecosystem with strategic guidance.
Their focus is always on acting as a catalyst for sustainable scalability, meaningful unit-economics, and operational efficiencies of the businesses they serve. Recognizing SAĆIT as one of the top business consultants, CEO Insights engages an exclusive conversation with Srinivas, Co-founder, to know more about the company.
Give us an overview of SAĆIT Research & Consulting.
SAĆIT offers integrated business advisory services. We help a business to navigate through uncertainties via robust approach and solutions, especially for start-ups, medium and small-scale enterprises, not-for-profits, or corporate social responsibility entities. It was started as a small consulting firm in 2018, today we have four specialized areas that
offer clients end-to-end solutions for day-to-day business operations, strategy, expansion, and catapult them to market leadership positions.
We are based in Hyderabad and have steadily increased field presence in India and launched operations in Australia. Today, we have strategic partnerships in the Middle East and have strong aspirations to expand operations in South East Asia & Canada in the next few years. At SAĆIT, we have embarked on a unique journey - not only do we shape up as a trusted advisory partner but also a torchbearer to conceptualize and launch solutions as flagship business models and solve the persistent challenges faced by our society.
Illustrate the services and USPs of Sacit.
As said earlier, we have four specialized areas like Markets Research for Informed Decisions, Advisory Services for Robust, Secured & Sustainable Businesses, and Public Affairs &Advocacy Services for Effective Stakeholder Management. Lastly, Technical Assistance & Implementation Services For Not For Profits.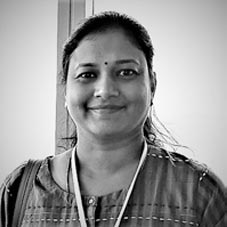 Kavitha Yeluri, Co-Founder & Executive Director, Administration & Company Affairs
Our technical services are for CBO / CSO / CSR / NGO / Government Nodal agency implementing social development programs, our services will help to comprehensively map unmet needs, key stakeholders identification, defining the purpose and program objectives, resources required, program inputs, and outputs.
SAĆIT has an extensive knowledge base of research that demonstrates our understanding of both contemporary and evolving complex policy, regulatory, and market challenges faced by businesses in the developing world
In terms of USP, We are in a business relationship. Professional services today are all about the trust you build with the client. The most vital factor for our success is the relationship we have with the clients. We are four directors in the company who have worked with well-known entities previously. We bring in our expertise in different markets. Each of them is now handling business in various locations of our operations, both in India and overseas. We have real insights into the sector.
Operating in India, Kingdom of Saudi Arabia, and Australia (we are based at Riyadh, Saudi Arabia) SAĆIT is capable of offering 24 hours support to clients. The turn-around-time is impeccably appreciated, with an average revert expected within 2 hours on any raised query.
We are brand flexible in terms of pricing – we charge the clients per day per Resource or per Hour per
resource or a consolidated monthly Pricing for long-term projects.
Tell about the expert team of your company.
We are four co-founders who bring the cumulative experience of 125+ years working across four continents and more than 17 countries. The core crew comprises a wide field network of Zonal Managers, Research Supervisors, Field research partners, and qualified advisors spread across Hyderabad, Bengaluru, Kolkata, Pune Delhi, and Lucknow locations. SAĆIT also has an elite chain of 17 Subject Matter Experts (SMEs) with intense expertise of 30 plus years each, across Retail & CPG, Public Health, Financial Services, Livelihoods, Education, WASH, Gender Equity, Financial Inclusion, Public Sector, Food & Agriculture and Technology Sectors.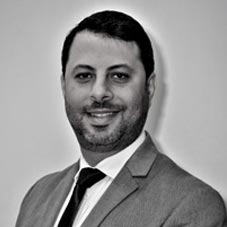 Islam Abdelkhaleq Dardas, Co-Founder & Executive Director, Kingdom of Saudi Arabia
Over the past decade and a half, our team worked with Fortune 500 clients, multinationals, Not for Profits, MSMEs, Blue Chips and Start-Ups, and crème de lam crème consulting companies. The team today shaping themselves as trusted advisors with years of actual project management, implementation experience. Team SAĆIT is not any other academic advisory service provider but a group of pragmatic consultants who know how to get the work done.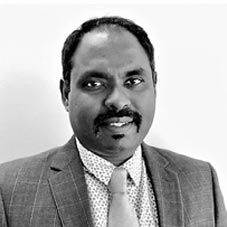 Venkat Chintalpati, Co-Founder & Executive Director, Australia
We also work with resources that have 10+ plus years of expertise in a particular domain. What differentiates us is our expertise and how we build trust and relationships with our clients. We measure the quality of our services using several metrics. The percentage of our long-term clients and referrals proves our quality.
Areas Of Expertise
• Strategic Research & Insights- Stitching A Solution
• Business Advisory Services- Navigating Through Business Maze
• Technical Assistance Services- Negotiating Loops And Head In Right Direction
• Public Affairs, Communication Advocacy- Engage, Differentiate, Amplify And Advocate
• Financial Advisory Services- Internal audits, MIS, Financial due diligence, Working Capital Management
• Risk Advisory- Enterprise risk, Cyber-security, Policy Risk
• SAĆIT's insights are more relevant to Mid-Market companies, MSMEs, Start Ups and Not For Profits navigating through rising seas and changing tides in their respective markets/area of operations. The company has full-time resources for market research, marketing, market entry services, secondary research, business plan preparations, financial strategy and accounting services, cyber-security, MIS, Web, and more.