Sakshi Sinha: A Creative And Enthusiastic Entrepreneur Offering Competitive Supremacy With An Original Content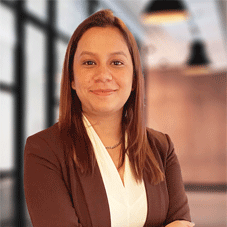 Content writing helps a company to produce comprehensive information, meaningful, informative, and high-quality content that has a greater effect on the consumers than any other approach. One of the most important factors influencing a company's growth and expansion is consistency, mainly in marketing campaigns. CEO Insights interviewed Sakshi Sinha, Director of Writers4you, wherein she enlightened us about her entrepreneurial journey and the challenges encountered in her professional expedition.
What inspired you to establish Writers4you? How has your company's journey been so far and what challenges did you encounter during this journey?
My passion for reading and writing helped me figure out what I wanted to do. During my stint as a digital marketing manager for several IT firms, I became aware of the difficulties that businesses face in finding competent and curated content writing services. This is where Writers4you aims to ensure that our clients produce the best results possible by providing detailed and personalized content with a personal touch tailored to the client's domain and we focus on high-quality, original content.
Content writing is a specialized field, and many people have no idea what it entails, this presented a challenge for us at first. People used to put a low value on content, but in today's market, content is important, and people are starting to realize what Writers4you is doing. It's good to hear from your clients many times that we want to retain Writers4you
to complete this project.
What different roles have you been under-taking at Writers4you? How has your journey been at this organization so far?
Yes, I have done everything from becoming a founder to being a salesperson, a business analyst, an accountant, a hiring manager, and so on, from the beginning until now, this journey has been a roller coaster in my personal and professional development. I was a three-year experienced digital marketer with a passion to try something new, and within the first year, I had succeeded in being a multitasker. There will be obstacles and difficulties along the way, but you must overcome them in order to reach your sweet spot of success.
Content writing is a specialized field, and many people have no idea what it entails, this presented a challenge for us at first
I believe that entrepreneurship is a long and sometimes lonely path, and I am grateful for the early supporters and mentors who supported me along the way. I am very fortunate to have a supportive family who has been a sounding board for me in the process.
What were the initial challenges that taught you the basic lessons of managing the marketing & advertising functions of the organizations and how did you overcome them?
Despite my enthusiasm, I tried to level up before I was ready, recognizing that I wasn't invincible and that I needed time to learn and improve my abilities. I noticed my shortcomings and took steps to fix them and I learned all of the layers needed to create a brand and improved my leadership abilities.
In the startup market, you must be able to make decisions in the absence of data, especially If you are doing something novel and disruptive, the data cannot yet exist. So, how do you make your decision?
Intuition is a muscle that must be exercised in order to develop. Begin to tune in and make decisions based on your instincts and when intuition is paired with sound guidance from a mentor, it can be extremely successful. If you make a mistake, evaluate your results and improve for the next time.

How do you ensure to update yourself with the latest trends and technologies across the marketing industry so that you could always steer your organization towards the zenith?
So I'm a voracious reader, and that's how I keep up with the latest developments in our business. Google notifications, social media, and newsletters also come in handy. I continue to attend networking seminars in order to keep in contact with people in the industry; however, the best thing one can do here is to sit back and see how your rivals are doing. This digital marketing tip is often ignored by business owners, and as a business owner, you need to know how your rivals are doing and what it is that keeps them ahead of the pack.

In your professional journey so far, which are the milestones that bestowed you utmost satisfaction - both as an individual and as a Director?
Working with major brands in Edtech, travel, healthcare, and real estate companies have helped us expand from a single-person company to a big team, which has been a dream come true. Completing 5 years in the industry with a positive trend is an accomplishment, and I still recall the day we celebrated our first year as a company and the amount of happiness I felt. It made me know that I wanted to feel like this every year after that.

Sakshi Sinha, Director, Writers4you
Sakshi Sinha is a versatile and enthusiastic entrepreneur who represents the 21st century woman's voice. During her stint at many companies, she noticed a lack of originality in content, which encouraged her to take on the role of entrepreneur, which led to the establishment of Writers4you.

Location: Delhi