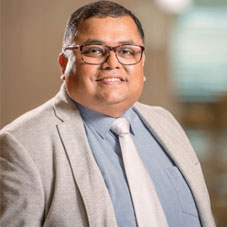 Advatech Healthcare is a pioneering firm that offers technology and support that facilitates round the clock, UK wide access to services for corporate, insurance, or self paying clients in healthcare assessment and management, Diagnostics (Laboratories and Radiology), Pharmacies, Healthcare Logistics, Medical transport and repatriation, Healthcare and management training, and Healthcare R&D. Samit Kumar Biswas is the founder of the company and under his guidance, Advatech Healthcare has been able to break new business frontiers. He is a business leader that believes in the ideology of growing together. "I am a firm believer of giving back to the society and I have a plan to start a Daycare Centre in Kolkata and rest of India to support all our elderly parents and create more local jobs in the economy", says Samit when asked about how he as a business leader is giving back to the community. The team of Advatech Healthcare at UK and Kolkata comprises of industry leaders that includes Dr. Paul Kelly, Consultant Cardiologist (UK), Jim Milligan, Service Partner (UK), Sharon L Willams Thorpe, Director Operation & Client Support (UK), Ratna Biswas, Co-Founder & Director (Kolkata), Alpesh Patel, Advisor & Mentor (Kolkata), Arup Roy, Advisor (Kolkata), Ian Morrison, Director(Kolkata), and Vipin Jacob, parttime Chief Technology Officer (Kolkata).
In an exclusive interview with CEO Insights, Samit talks more about his professional journey and the unique business operations of Advatech Healthcare.
1.Can you tell us about youreducational and professional background? Also, what is the USP of your firm?
I started my career as a medical rep after I graduated in zoology honors. I started my professional journey in 1997 as a Medical Representative with Glaxo Allen bury (now GSK). Then I worked in J&J, S& N and Medtronic at various levels. After that,I also did my MBA in Inter national Business from the Indian Institute of Foreign Trade(IIFT). Working for different companies on various levels also gave me the opportunity to travel across the world and understand the best practices in the medical industry.
Working in the industry also helped me to understand the various challenges and gaps that were pertaining in the Indian healthcare system. This motivated me to start Advatech Healthcare and I wanted to bridge the gap between the patients and the healthcare professionals and providers. Within the first year of our launch, we got 2000 patients who got our membership and this also allowed them to avail various healthcare discounts as well. For the doctors, we helped them to understand the patients' requirements and this helped the doctors to make better informed decisions quickly. The patients were also happy with our services and through us they can set their budgets and get the best possible healthcare services.
We like to be the number one player in the healthcare mobility space in the world and we want to constantly innovate to bridge the various gaps in this domain
My USP was the network that I build over the course of my career and that includes, hospitals owners, doctors, executives, and various clinics to name a few. In 2012, we also launched an app called 'Book My Ambulance' which is a one-of-a-kind app in India. This new initiative was so successful that we got offers to start our operations in the UK. In 2012 itself, we decided to move our operations to the UK and we are the first in the world to offer transportation services for disabled people and we are also focusing on the elderly people as well and we wanted to offer dedicated services for them. Patients who are going for dialysis or chemo therapy can also avail our transportation services.The transportation facilities that we are offering are class leading and at the same time cost-effective.
2.How were you able to chalk out innovative business strategies for the company?
I was actively involved in the social affairs from a very young age onwards due to scouting. That helped me to build myself as a person who cares for the community and someone who will always face and overcome the challenges. This also helped me to have the skill of converting risks into opportunities. I was also a part of the initial medical device board and this gave me the visibility and exposure to the global medical industry. This was crucial for me to develop my business into an international brand. Now, we have a team of experts who brings in diverse skillsets and experiences that helps us to be a holistic service provider for our patients. We were
able to create a sustainable business model in an area with immense potential and my team has played a crucial role in ensuring that we are on the right growth path. We have already started our operations in the US and are soon going to start our operations in Canada.
3.How are you leveraging technology to become an industry leader?
Technology is the core of our business and we are the only one working in this particular healthcare mobility space and we offer technology, transportation and other allied services for our patients under one umbrella. We are also someone who has given the patients an option to live stream their whole journey. This helps the doctors or family members to see in realtime the patients health condition. Also, the turn around time for our ambulances is always 45 minutes or less which is also one of our USPs. All our services are easily accessible as well and we are regulated by the highest healthcare regulator in the UK and that means we have to operate at the highest of standards to survive in the market.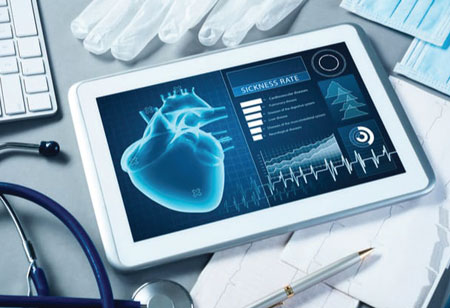 4. What are the future plans of the company?
We like to be the number one player in the healthcare mobility space in the world and we want to constantly innovate to bridge the various gaps in this domain. We are also working to make primary healthcare more affordable for the patients. Our patients can avail a plethora of healthcare services from us and we are constantly increasing the number of services that we are offering. The model that we have created for our Canadian expansion is more sustainable and it can also provide more employment opportunities and the Canadian healthcare officials are also supporting us in this venture.
Samit Kumar Biswas, Founder, Advatech Healthcare
Samit is a pioneer in the industry and has won numerous awards including Lloyds Banks Entrepreneur of the Year 2019, and Nasdaq Social Impact Entrepreneur 2020. Under his guidance, the company has also won the Austin Ford Mobility City Challenge 2019, Advatech Healthcare has won the Best Startup of the year 2011 by TiE, and Top 100 Health Tech Startup in London 2020 and the company also holds the distinction of contributing maximum to theunderprivileged children's education under Corporate Social Responsibility program. He was also an initial member of the medical device team who launched joint replacement in Eastern India.