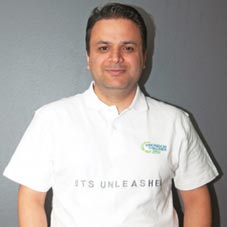 The tourism industry has always contributed a mammoth deal to Nepal's overall growth and development. In tandem with tourism, the country's hospitality industry has also witnessed great strides. Yet, there are a few challenges such as dearth in infrastructure, connectivity and marketing faced by most hotels and hospitality businesses at Nepal. The situations were more worse back in 2016 when Sarvanam Software Pvt. Ltd. observed that majority of these hotels & hospitality businesses were struggling to manage inventory, bill generation, and other aspects due to lack of automation. This indeed triggered Sarvanam Software to emerge as a reliable technology partner for Nepal's hotels & hospitality businesses in 2016 to bestow them with automated services so that they deliver better services to their clients and ultimately contribute towards the growth of tourism industry. Post conducting multiple market surveys and researches, the company came-up with a list of hotels that were in dire need of automated solutions and thus resolved their concerns.
Pramod Parajuli (Chief Executive, Sarvanam Software) has passionately articulated many more aspects about the company, during an exclusive colloquy with CEO Insights. Here are the excerpts!
How are you leveraging your educational and professional expertise across your company's offerings?
My educational background involves procuring Bachelors & Masters degree in Computer Science at Pokhara Vishwavidalaya, and a Ph.D. in Computer Science at University of Technology, Sydney. Post my education, I wore diverse hats across many organizations and provided them solutions and services in Banking & Finance and Insurance for almost 20 years in Nepal and Australia. This profound expertise and experience is indeed helping me in creating the best-in-class solutions to our clients with a personal touch.
What differentiates your company from similar others in the market?
We offer highly customized solutions to our clients that are infused with complete features such as hotel management, billing, financial reports, PoS, payment gateway integration, channel management & integration, and others. These features give us an edge above our competitors. Secondly, we are proud to hold strong relationships with local clients in tourist hubs of Nepal; Pokhara, Kathmandu, Sauraha-Chitwan, and Butwal-Lumbini, long before establishing Sarvanam Software. To keep-up these relationships, we ensure to provide them round-the-clock support services through our dedicated staff during evenings – crucial time for their business. Further, we constantly innovate and comeup with new solutions for our clients in every couple of months by staying abreast of the emerging technologies in the industry.

Walk us through the various services in your portfolio.
Our main aim is to power efficiency through Software Development, drive growth through Web Development, and build credibility through Digital Marketing services for all our clients so that they can always stay ahead of the digital game. Hence, we firstly understand what matters most to our clients & their business and accordingly align smart technology solutions that can steer their business towards success. Under software development, we develop and sell hotel management software, restaurant management systems, travel & tour management systems, payment gateway integration and others to our clients.

Our web development services comprise of web graphic design, interface design, authoring including standardized code & proprietary software, UX design, and SEO, while our digital marketing services include SEO, SEM, content marketing, and social media marketing. We also provide consultancy services to FinTech, hospitality and other verticals via rigorous training sessions.

How are you deploying technologies while offering services to clients?
We deploy digital payment systems and Android apps that perfectly integrate with our clients' hotel management systems to optimize their end-to-end operations. Even the tedious job of channel management is performed through efficient systems rather than manually. On the other hand, housekeeping staff are also provided with Android tablets, wherein they can update their work status from time-to-time and communicate with the hotel's
management when required.

What predominantly attracts our clients is that all our software and systems are integrated with internal revenue department servers, while we strictly adhere to all tax and revenue regulations. We are also planning to acquire ISO and CMMI certifications in near future.

What are the major challenges that you are facing, and how do you plan to overcome them?
Some of the major challenges we face are procuring the right human resources with right experience and attitude, and also bringing affordable solutions to our clients. We aim to overcome them by stringent recruitments and focusing more on the innovations, respectively. So far, we are proud of the fact that almost 15 percent of our sales have been through word-of-mouth marketing.

Could you brief us on your team of experts?
We have a team of 25+ experts including solution architect, business lead, developers, QA testers, implementation & support staff, and others. Most of them hail from IT background with rich skills in .NET framework and MS SQL Server development. They are also constantly trained on technical skills and digital marketing in tune with the unfolding advancements.

Tell us about your future plans.
Currently, we are oriented on devising solutions under verticals – travel management, FinTech, Big Data Analytics & AI, healthcare, regulatory technology, and many more, while enhancing capacity building and exposure of these industries. With regards to services, we are striving to become the distribution channels for our clients so that they can sell their rooms and services across our portal. On the whole, our prime goal is to escalate the tourism industry of Nepal through our expertise and also grow by 200 percent in this year.

Pramod Parajuli, Chief Executive
Pramod is an adept researcher in Artificial Intelligence & Risk Management, software architect for enterprise grade software systems, developmental leadership practitioner, and also a trainer.

Navin Gautam, Managing Director
Navin is an IT professional with 20+ years of experience in providing IT solutions and services to various industries in Nepal including schools, hospitals, hotels, and distributors.

Quick Facts:
Location: Kathmandu
Services: Software Development, Web Development, Digital Marketing, Consultancy and Training