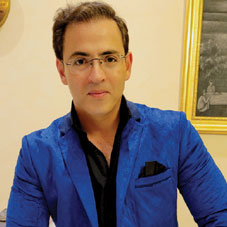 Shiraz Jamaji, the CEO of Al Huzaifa Furniture Industry, is a firm believer of the adage, 'When opportunities present themselves, grab it with all your might'. Following such a philosophy and with a desire to become an advocate of change and innovation, Shiraz has been able to successfully venture into diversifying sectors and grabs every opportunity that knocks his door. He is known to be the Jack of all trades with more than 25 years of dedicated hands-on experience in business operations, ranging from manufacturing to construction, FMCG, retail, furniture, real estate and property development. Over the years, he has flawlessly held many senior positions across various organizations and currently plays a key role in spearheading Al Huzaifa Furniture Industry. Shiraz has also been instrumental in strategizing investment opportunities in the real estate market by undertaking major development projects. He also possesses remarkable administrative and people skills, which have helped him to train and retain 7500+ employees throughout his professional journey. Below are the highlights of our exclusive interview by CEO Insights team with Shiraz.
Take us through yourillustrious journey from educational campus to being a CEO
Having passed my High School in Dubai in the year 1993, I pursued and completed my higher studies at the Symbiosis Institute of Business Management in Pune. With a great desire to do amazing things, my earliest stint came about in the furniture industry in the year 1996 in Mumbai with Della Tecnica, curren
As an entrepreneur you should not worry about the failures but the chances you miss when you don't even try. And when you attain success try doing as much good as you can, for as many people as you can and for as long as you can
tly known as Della Group of Companies. Dedication and immense hard work, quickly saw me climbing the ladder within the organisation and I was soon appointed as the Executive Director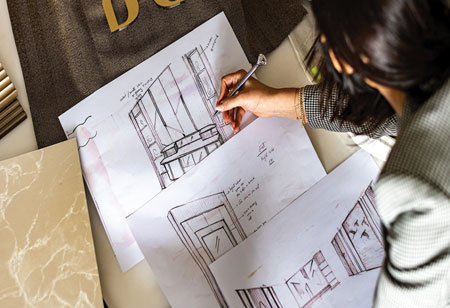 of the company. After parting ways with Della Tecnica, I landed into the FMCG industry. Worked two years as a Sales Executive to one of the oldest and leading distribution companies in the UAE called Ashraf & Partners. In the year 2003, I got an opportunity to be involved with Roshan Construction LLC a startup construction company with my brother. It was one of the most satisfying periods for me professionally as it gave me the experience of constant strategizing and execution at various stages of the growth phase of the company. In the year 2010, I got an opportunity to join the decades old company Al Huzaifa Furniture as the CEO which till date has been one of my best journeys as a business professional. Later in 2017,a burning passion for construction & real estate development led me to co-found Build Well Holdings which is currently Dubai's most premium landlord & management company for staff & labour housing.
Al Huzaifa Furniture has been in operation for over four decades could you enlighten about the diver
se design languages blended in its products.
Established in 1976 in Sharjah, Al Huzaifa Group has grown to be synonymous with luxurious home furnishings, FF&E Solutions throughout the Middle East & beyond. Through the years, Al Huzaifa has defined a certain mystique which resonates with customers looking for something that speaks to them. Which it does in diverse design languages from classical, the historical heartland of the brand, to the flamboyant modern adventure of the noughties and beyond, to the emerging contours of Contemporary, redefined with a unique blend of luxury and innovation.

In the time of pandemic, what were the business challenges that you faced and how did you overcome them?
Pandemic era has been extremely challenging and overwhelming for many businesses around the world and we too were not immune to these challenges and went through a turbulent roller coaster ride. But we were firm in our belief that nothing is permanent and that the markets would turn around and with that in mind we kept going about our business. Today we are experiencing one of the fastest growth spurts in our organisation. Like Joshua J. Marine once said, "Challenges are what make life interesting and overcoming them is what makes life meaningful". I feel, all those companies which survived the effects of the pandemic should be feeling blessed as we for sure feel that way.

In the light of your strong experience, what would be your advice for the future entrepreneurs?
I completely resonate with Swami Vivekananda's saying, "Take risks in your life. If you win, you can lead, if you lose, you can guide". As an entrepreneur you should not worry about the failures but the chances you miss when you don't even try. And when you attain success try doing as much good as you can for as many people as you can and for as long as you can.