Shiva Engineering Services: An Industry Expert Providing Exceptional Technical Expertise In Engineering And Construction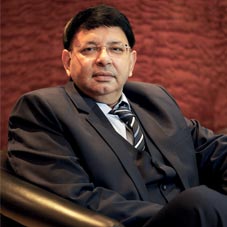 The necessity of keeping pace with the ever changing market trends is compelling the industry to invest in superior and up-to-the-minute technological innovations to achieve market domination and escalating growth graph. To cater to this rising demand for engineering projects and solutions, the market is currently witnessing the arrival of many engineering firms with a mission of delivering error-free quality services as per the demand. Staying ahead among the other competitors, Shiva Engineering Services (SES) is currently reigning the market as one of the leading process plant engineering and construction company.
Ensuring leading-edge engineering solutions with the highest reliability, SES provides exceptional technical expertise in engineering and construction for greenfield & brownfield industrial projects around the globe. CEO insights engages in a candid conversation with Ashish Parikh, Business Head, SES, to understand the exceptional technical expertise of Shiva Engineering Services (SES).
Tell us about Shiva Engineering Services (SES).Give us an insight into the way you run the company.
An integrated engineering and construction firm in the business of project design and delivery, integrating overall project planning, basic and detailed design, procurement and construction support SES creates the most cost-effective project capital solutions. Since 2009, SES has been successfully delivering capital and sustenance projects to various verticals such as process chemicals, specialty chemicals, flavour and fragrances, polymers, paints and pigments, dyes and inks, petrochemicals, agrochemicals & FMCG markets across the globe including India. Developed over the years of experience, our work processes accurately identify our clients' project needs, allowing them to take early decision funding for their project before full capital investment. Owing to our multi
discipline design, in-house resources and state-of-art technology-driven tools to develop engineering projects, we showcase a true collaboration of disciplines from a single source engineering firm and constantly improve upon them for future use.

How has your company's journey been so far and what challenges did you encounter during this journey?
In 2009, we started our journey into design and engineering with a staff of almost 10 people averaging over 15years of experience. Gradually, with constant effort on enhancing services, we kept adding capabilities and resources year on year by referring to our client's feedback. We faced many challenges in executing projects where timelines were critical. However, with the support of our disciplined team members and highly experienced project leads, we have managed to deliver quality services within the timelines. Today, SES has in-depth knowledge and domain experience, across all the design and construction disciplines for the core industrial realms we serve.

Kindly throw some light on the various engineering services that you offer along with their unique benefits.
Investing profoundly in digital solutions as well as top-notch software to give value additions to our clients, we operate from a comprehensive digital strategy that provides a foundation for an integrated approach that reaches from initial project assessment through design, procurement and construction. Our various digital strategy includes tools like laser scanning and drone-based scanning for in-built information as well as site development. The laser scanning technology accurately quantifies our complex existing systems, combined with our design capability expertise to automate model generation from the point cloud.

Our integrated 3D platforms like Aveva Plant 3D, ACAD 3D suits provide accurately detailed engineering and material take-off, which ultimately helps in-site fabrication and construction. We ensure full utilization of project management tools that are inhouse developed for overall information flow among design, project management and site executions team. Apart from that our equipment designs and tracking moves from the design and specification stage to the procurement stage in a single integrated process. The turnover of all projects is documented in a
stage wise discipline approach for execution purposes, helping our clients in tacking all engineering documents and error free executions.

What are the innovative technologies that you adhere to offer end-to-end engineering service benefits to clients?
Sometimes clients have processes in form of block diagrams, and we start with the development of complete Basic/Front-End Engineering (FEED) to Detailed engineering and design. It also covers procurement, construction, turnaround, commissioning, and start-up support services. We are also supported our global clients who sometimes approach without any proper documentation for engineering, by observing their current processes and developing new plants with additional capacity, automation and safety. We are committed to improve and maintain the effectiveness of the quality management system by ensuring that the quality policy is communicated and understood at all levels within the company from Discipline leads to designers.

How are you updating yourself with the latest technology/industry trends to make your company reach its future goals?
For greenfield and brownfield projects, virtual reality walkthrough models could be a next-generation engineering service where the clients and engineers can visualize a new-plant in the preliminary stage of project planning. Additionally, 3D Laser scanning has become the new standard in brownfield projects for creating 3D models of production facilities. In similar kind of ways We are developing the SES brand as a globally recognized company in terms of their capability, domain expertise and user-friendly delivery mechanism to end customers.

Ashish Parikh, Business Head
Starting his journey as a chemical engineer in chemical manufacturing company, Ashish was always keen to learn about executing overall projects within budget and timelines. Owing to the continuous learning and knowledge shared by best of people in this domain which helped him to implement ideas into practice, he has worked for various small to large conglomerates tackling different challenges and ensuring learning at various curves. Having sailed through many challenges since last 28+ years, Ashish is currently implementing his gathered domain experiences to understand client requirements and execute large capital projects for SES.