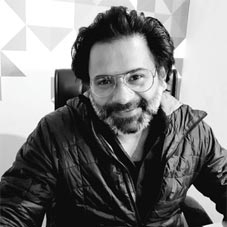 Apparently, all of us prefer brands over commodity products. The simple reason for people picking-up branded products is - premium quality, consistency, and the trust it builds around with commitment for service. The premium standards should not just be confined to outfits and accessories but every aspect of our lives. With that said, we should look for service providers that offer nothing but quality to enhance the value, life, and beauty of our living space. One such brand that breathes high standards, premium quality, commitment, and trust of clients in the niche of Branding & Architecture is CBPL (Camaraderie Brands Pvt. Ltd.)- an eminent service provider well-known for Architecture, Interiors, Project management solutions for Brand Owners, Signage & Wayfinding concepts, Retail Fitouts, furniture, and more.
The start-up formed upon thought to strengthen customers with a team of professionals with strong experience. It believes that the quality of service is the key component for a strong client relationship. Under the aegis of Sumit Sharma and Neha Singh, the company is deriving the route to offer the best for its customers at an impeccably economical price meeting all essential criteria of client requirements. Below is an excerpt from CEO Insights' interview with both the Co-Founders taking us through a virtual tour of the company and its journey.
What were the initial challenges you faced as founders? How did you overcome them?
We were employed with a US-based MNC and One Fine day we decided to do something on our own. It was not money but the idea of creating a difference.
We wanted to work out a model that should be a win-win for all – our customers, our partners, and of course us too. While we tried to understand the challenges of our customers to offer them viable solutions, we also kept in mind how
could we be of support to small businesses. Through our business model, we have tried to create an ecosystem that is based on equal opportunities.

We introduced an innovative model of PMM but getting an opportunity to make this model alive was one of the biggest challenges we faced. "Who" would give us an opportunity? Who will trust us over the Big Giants of the Industry? All we longed for was just an opportunity. God is Kind. We met an angelMr. Alok Dadhich, Brand Head of a well-known Indian Brand, who believed in us and in this model too. He saw value out of this model and was willing to give us an opportunity as a startup. Since then there has been no looking back for us. We wish to extend our most sincere gratitude to our guide and mentor Mr. Alok Dadhich.

Kindly throw some light on your design projects and services with a key emphasis on the flagship offering.
Architecture As our first project, we did the design and execution of a commercial building in Dehradun, which was later named 'Iconic'. Revolutionizing the design & concepts of Pre-Engineered buildings was another initiative in the design industry. In our Architecture Wing, we closely work with PEB manufacturers in providing innovative designs of otherwise plain & flat buildings. In this vertical, we also design environmental graphics and take up interior projects.

Branding has always been our passion. Leveraging our experience and understanding of this field, we introduced the "Centralized Branding Model" which is one of our Flagship Services so far. In this model, we help brands in executing their large-scale Branding rollouts with considerable direct & indirect savings and a professional approach. We even developed 'CYBORG' which is our in-house project management software that helps Brands be updated on the operational and commercial aspects of the project.

What is your USP which will help you in customer retention?
Every customer wants just 3 things- Quality, Peace of Mind & Commercially viable solutions. They need people who are professionals and act as their extended teams which were missing in the earlier model. We understand our customers well and help them overcome their challenges in a cost-efficient way without compromising on quality. An attribute called "Trust" in today's world is difficult to find but we ensure that our customers and
partners start the relationship with "Trust" as the first step of the ladder.
The service industry is on the boom and our growing Pan India network is our USP. We take care of our Partners across India and treat them as our own family.
In your professional journey so far, which are the milestones that bestowed you utmost satisfaction?
"Get closer than ever to your customers. So close, that you tell them what they need before they realize it themselves. - Steve Jobs". We realize the importance of this quote. We preach it and ensure that our teams bring it into practice too. We believe in "Ethical business", "Disciplined Operations" & "Hard Work". No milestone is bigger than the Satisfaction of our Customers &We are Proud of it.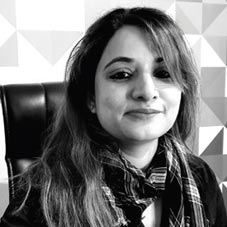 Neha Singh, Co-Founder
Every customer faces challenges that are unique to their system and hence require unique solutions. The biggest achievement that we would like to talk about is the fact that our customers believe us and for them, we are the 'Go-getters'. Today, they see us as their extended team who can give them solutions to almost every challenge they face, with an innovative mindset. Also, our working models paved way for direct and indirect cost savings to our customers.
Sumit Sharma, Founder
Sumit Sharma is a qualified architect and a management Graduate. He has an experience of about 14 years with renowned organizations like Mudra, L&T, AECOM, 3M India and more. Sumit has been instrumental in multiple design & conceptualization projects like wayfinding strategy for IGI Airport, Fortis Hospitals, Hyderabad Metro, and others.
Neha Singh, Co-Founder
Neha Singh with her Masters in Marketing & Research has served multiple organizations in Marketing & Business Development. Marketing Innovation and cost saving has been the major part of her contributions to the organizations like DS Group, Ashland Inc. and 3M India, and many more.