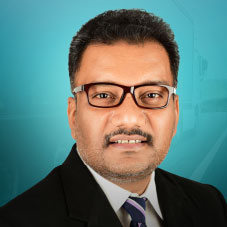 Yet, truck owners are one of the most marginalized communities in the country. 80 percent of truck owners own less than five trucks each creating an incredibly fragmented, disorganized and chaotic landscape. The trucking community has come under further pressure in recent years with the introduction of arduous compliance norms (relating to GST, for example)and the move away from cashbased transactions to electronic payments, post Demonetization. The sector comprising primarily of unsophisticated owner drivers, is struggling more than ever before to grapple with this new world.
Modernizing India's trucking industry, which directly impacts the country's infrastructure development, is a national priority and is imperative for the Government to achieve its stated goal of turning India into a $5 trillion economy by 2025. Spotting this gigantic market opportunity therehas been an unprecedented private investment in the sector in the last two years. Most entrants, claiming to be pure 'tech players', have attempted to disrupt the industry by 'displacing' traditional unorganized trucking brokers, without appreciating the historical significance and role played by these in cumbent market participants. In the process, they have turned a blind eye to the tremendous knowledge, experience, and relationships of these individuals, thus ignoring and side lining their huge untapped potential. No wonder most logistics startups are running on negative margins and lacking a sustainable business model or path to profitability.
Backing up Technological Disruption with Local Knowledge
While the Uber like approach may look good in concept the complexity of the logistics space and the needs of the stakeholders of the industry require more than just technology. With more than two decades of hands on experience in the logistics industry, Nandakumar Damodaran, the Co-Founder & CEO of UCI Logistics Solutions, was well acquainted with this fact, and thus helped pioneer a novel tech enabled logistics ecosystem throughUCI, benefiting all stakeholders, including truck owners, brokers, freight forwarders and blue chip shippers.
UCI's unique super broker business model allowed the company to build a highly sustainable business with immediate profitability. The company aimed to find solutions to the decade sold struggles of truck owners, augment the profitability of incumbent brokers by optimizing their capabilities and thus help shippers achieve better pricing and service standards. "The sub brokers serve as our eyes & ears on the ground with local market knowledge. We utilize their on the ground relationships while giving them the backbone infrastructure, technology, and customer relationships that they need to grow their business.Rather than displacing incumbents, our model is to increase the size of the pie and create value for all the stakeholders," asserts Raffish Kumar, Head Transportation, UCI Logisitics.
Creating Happy Truckers­ High Social Impact
Truck owners are one of India's most financially marginalized communities, despite their central importance to the nation's economy. Their struggles include lack of access to major corporate shippers lack of working capital to run their trucks(purchase of fuel and maintenance of the vehicle), lack of technological capabilities to track trips, inability to identify returnrip business, and access to basic amenities such as health and education for themselves and their families. The result? The average utilization of trucks in India is just 40 percent. UCI's business model is focused on solving all these challenges of truckers and improving thousands of lives in the process.
UCI funds the trip expense upfront, which gives the truckers the ability to service loans and meet the costs of the trip. Further, it helps truckers to optimize their truck utilization through its integrated platform powered by cutting edge technology and AI-driven datamining tools to drastically improve demand predict ability and facilitate return loads (using the PAN India spoke hub paradigm). This is just the tip of the iceberg of benefits that UCI brings.
UCI goes that extra mile to utilize its relationships with NBFCs and other financiers to passon a plethora of benefits to truck owners. The data of the financial performance of the truckers will play a pivotal role in the process of validating the financial credibility of truck owners, thus helping them become more 'bank able' through transparent and reliable track records built on the integrated platform. Further, the company's partnerships with major consumable suppliers (fuel/insurance/tires/lubricants) help them facilitate attractive discounts over market prices for truckers with in the ecosystem. While this lends them an additional hand to improve profitability and sustain & grow their business, UCI aims to leverage its partnership with insurance companies to provide truck owners and their families with better access to high quality healthcare.
We See Ourselves As Partners To The Shippers Helping Them Achieve The Highly Time Bound And Quality-Centric Business Goals That They Seek
A Better Experience for Shippers
UCI is perhaps the first of the second generation startups in the logistics space. Our increased sustainability comes from a competitive, yet profitable operating model that goes beyond just technology, resulting in better brand recognition. Unlike the first wave of logistics startups, rather than being a pure tech player, we are an operationsled and tech enabled organization that bestows win win results to all the stakeholders in our ecosystem. We believe that it is people first,and technology second,"says Nandakumar. However, UCI being a logistics vendor, a significant part of the win win Nandakumar boasts of depends on providing a game changing experience to the shippers. He adds, "We see ourselves as partners to the shippers helping them achieve the highly time bound and quality centric business goals that they seek. Our reach provides us the ability to build strong relationships and solve on-the ground challenges".
A Backbone of Technology to Service Diverse Industries
UCI's high tech CRM Systems a seamless transportation management software and operational finance systems combine to provide the shippers unmatched transparency, starting right from the first request to fulfillment. This includes everything from the status of sourcing request to truck inventory availability in and around 50KM radius (which indeed is crucial in facilitating return trips for truckers) and the expected time of arrival (ETA) at source and destination. Furthermore, with UCI, transparency also means pricing visibility. Since the company more often than not signs long term contracts, it allows shippers to have an assurance of cost predict ability, which eventually acts as a boon in pricing their end products. Catering to almost all the verticals ranging from Automotive to Cold Chain & Food items, Pharmaceuticals, Tankers, Renewable Energy, Retail, Project Cargo and even Defense, it sure is a matchless proposition.
"To achieve national scale, we have created a set of eight regional centers across north, east, west, south and central regions. These centers manage a whole lot of satellite centers. With our operations sales and account management teams working in harmony across these regions, we can establish a new level of trust with our shippers through constant communication and focus on solving their intricate logistics issues," adds Babita Venkatesh, Head - HR, UCI Logistics. Such an expansive network equips UCI to sustainably and consistently source fleet and deploy it on time to help its clients maintain just-in-time inventories as well.
Is this India's only profitable logistics startup?
Over the last five years, there have been over 30 startups that have entered this space. Not one of them is profitable though. Some of these startups have raised hundreds of millions of dollars, creating a big media splash. Their model is to blitz scale with no visibility of actual profitability. UCI however seems to have understood early on that there
is no sustainable advantage in 'blitz scaling' in this business. Business to business trucking is by no means a 'winner takes all' market. The approach of some competitors to burn cash chasing topline growth alone appears a futile exercise that only destroys shareholder value. "As far as I am aware, UCI is the only logistics startup that has a profitable business model. Right now, we are within one percent of being EBITDA positive and will be profitable in the next month or two. We are currently clocking about 500 trips, with Rs. 3 crore revenue permonth, and our growth rate is exponential. We expect to close FY 2020-21 with revenue over Rs. 60 crore. We have a clear roadmap to reach Rs. 1,000 crore revenue over the next five years, which is well within our sight,"quotes Nandakumar.
UCI is backed by Singapore based family office, Inheritance Enterprises, Polar Cap Ventures, and ex-Goldman Sachs partner, Paul Bernard, among others. "We are lucky to have supportive and like minded promoters who are aligned with our philosophy," says Nanda kumar. And most importantly, a huge amount of credit goes to UCI's 33 people strong team that effectuates its unique business model. From the way it handpicks its employees from the best of the two worlds the experienced logistics workforce and fresh energetic talent, the close to 52 hours of training in a year per employee the open & transparent work culture, and its operation from multiple conveniently located co-working spaces every thing adds-up to success and its growth anecdote. "At the end of the day, our biggest asset will always be our high quality people", concludes Nandakumar.
Nandakumar Damodaran, CEO
•22 years of experience in logistics and supply chain industry.
•Former General Manager for S.India at Nippon Express, managing over 320 employees.
•Former National Head - Sales & Marketing at Expo Freight.
•Former Program Manager at UPS Supply Chain Solutions.
•Expert in various verticals across India, excellent entrepreneurial skills with a flair for technology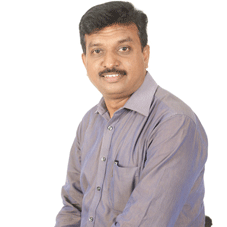 Raffish Kumar, Head – Transportation
•24 years of experience in the logistics and supply chain industry.
•Former Senior Assistant General Manager at Seaways Shipping & Logistics, heading Sales for project business across India and Africa.
•Former Business Development Manager at Mahindra Logistics.
•Former Senior Supervisor at UPS Jetair Express.
•Extensive expertise in setting-up & developing branch operations and driving revenue growth.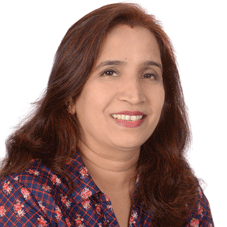 Babita Venkatesh, Head - HumanResources
•22 years of experience in Human Resources management, of which over a decade at mid/large logistics companies.
•Former Head - HR at Highbrow Corporate Solutions.
•Former General Manager at Expo Freight & Manager at Geodis and Telerex Communications.
•Certified Coach and expert in allHR verticals, including recruitment, compensation, training & development and performance management.
UCI Logistics Solutions in Spotlight:
•Creating social impact by organizing the truck owners and providing a new world of opportunities and unlocking potential.
•Manifesting a highly sustainable and mutually profitable super broker business model where in it utilizes the on the ground relationships of sub-brokers while giving them the back bone infrastructure, technology and customer relationships that they need.
•Utilizes its relationships with NBFCs and other financiers and passes-on the benefits to truck owners.
Offices:
National Presence PAN India through eight hub offices and several satellite offices
Offerings:
Freight Solutions for Automotives Cold Chain, Pharma, Tankers, Energy, Projects, Retail and Defense verticals.