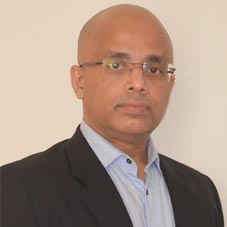 Enterprise ethics and regulatory compliance are crucial aspects of any company. Every organization needs a chief compliance officer who formulates brainstorming strategies that enable them to sustain both the internal and external atrocities in the market. Recognizing one of the most influential CCOs, CEO Insights had an exclusive conversation with Vinod Mulanjur of Beghou Consulting. To know more about his unique strategies and responsibilities in the organization, kindly peruse the snippet of his inspirational journey.
Brief us about your educational and professional background.
I completed my BS from India and MBA from New York. Of my 24 years of work experience, I spent more than 17 years in the US. Been working for Beghou Consulting in India for more than 7 years. Most of my career has been in regulated industries and it has helped me gain a lot of appreciation for regulatory compliance.
What were the challenges that taught you the basic lessons of developing, implementing, and managing the compliance issues for large organizations?
The biggest challenge for any compliance program is the acceptance of change. In any organization, the most critical part of implementing compliance surveillance is ensuring that all impacted stakeholders are on-board. This minimizes the bottleneck during mitigation and remediation efforts. Experience has shown that the compliance program has to be objective and changes must be implemented iteratively, driven by an effective risk management program.
Leadership at Beghou Consulting proactively envisioned the need for compliance to safeguard customer information and company intellectual property. I was brought in to develop and implement a rigid compliance program. We have come
a long way wading through challenges of "change adoption" to "compliance surveillance". Our compliance program assures security and privacy of information that customers trust us to safeguard, without compromising the quality of our services. This has been an unusual year but we have leveraged the opportunity to build a robust compliance program. This has helped us expand our portfolio of services to our customers in the Life Sciences domain.
Vinod's years of diverse experience in the field of Quality Management Systems, Information Technology and Regulatory Audits have helped him augment his compliance journey
What kind of role & responsibilities that you play in the growth of the organization? What strategies do you follow to manage your organization's portfolios?
Beghou Consulting provides customized solutions using data-driven modeling and analytics. Healthcare regulations such as GDPR, HIPAA, CCPA and others require the implementation of technology and procedural controls to ensure the security and privacy of data. It will not be long before these regulations become a template for global regulations. My responsibility is to be vigilant and ensure that all gaps are bridged using appropriate controls, thereby providing assurance to our customers and enhancing our services.
As the CCO of Beghou Consulting, what are the key drivers that you deploy to ensure that the company's regulatory compliance is used appropriately to meet its short/longterm needs?
Leadership, customer responsiveness, and regulatory landscape are the pillars of an effective compliance program. Leadership vision and commitment is essential to ensure that compliance is an extension of every employee's job function. Beghou Consulting assures every customer that all necessary safeguards are in place to secure their assets. As the regulatory landscape is changing dynamically across the globe, Beghou Consulting continues to adopt and comply with the necessary standards and regulations to scale the business globally.
What are some of the latest technologies deployed in the management of regulatory compliances to benefit the organizations?
Beghou Consulting started compiling and managing compliance using basic tools such as MS Excel, in the early days. However, ease of use and trending capability are essential for effective implementation of the compliance program. We are in the middle of incorporating solutions to manage compliance effectively.

How does your vast experience help you to chalk-out efficient business modules?
Diverse experience in the field of Quality Management Systems, Information Technology, and Regulatory Audits have helped me augment my compliance journey. Having spent my career in highly regulated industries, my experience in this space has helped develop risk-managed compliance solutions.

Are you engaged in any mentorship programs outside your organization? And, how do you update yourself with the latest industry trends and technologies?
I am not necessarily engaged in mentorship programs but I am associated with the American Society of Quality for many years. Given the opportunities, I have shared my knowledge and experience with the members. Subscription to ASQ magazines and the International Association of Privacy Professionals help me stay up-to-date with quality and compliance.

Vinod Mulanjur, CCO
Speaking about his personal front:
"Fitness is my way of life. Whether at home, office, or travelling, it has allowed me to keep my mind refreshed every day. The endorphins ensure that there is never a dull moment at work and my motivation never diminishes."

Interests, Hobbies & Favourites:
"I am a huge Spartan fan. Spartan is an obstacle race on difficult terrains around the world. My desire is to be able to do at least one in every continent. Most of all, I love gym and added running to my routine during the lockdown. I am not as adventurous with cuisines but have a preference towards Oriental and Mediterranean cuisines. Having travelled extensively, I love Austria for its inane purity and Japan for its exquisite and natural offerings. Atlantis, Bahamas is always a great experience with kids"