With the startup revolution gaining momentum in India, the demand for co-working spaces has been through the roof. Coworking spaces not only offer ample networking opportunities, but also permit them to focus on their core business areas by offering free infrastructure & administrative support. Soha Parekh co-founded WorkLoft Spaces to provide such easily accessible collaborative workspaces with unlimited networking opportunities & free ancillaries that would help its clients to save time, cost & energy and elevate their businesses to the next level.

WorkLoft is backed by Raycon Group, an Indo-German joint venture which has been into Real Estate industry for over 30 years. Having developed its own large commercial IT Parks, Raycon has vast experience in property management, real estate sales and marketing, which has been a major factor for WorkLoft's success in the co-working industry. In an exclusive conversation with CEO Insights, Soha articulates the specialities of WorkLoft.

What are the various strategies that you follow to create a creative ambience for the customers?

Spearheaded by our core team that boasts of talents from Harvard, Stanford, IITs & IIMs and professionals with over 100 years of cumulative experience in international property consulting firms and other MNCs, our centres exude young, vibrant and enthusiastic vibes. Located very closely to public transports and major roads, we have plentiful open seating space with abundant plain writable walls. The commodious cabins with writable glass walls gives a private yet spacious feel.

The large floor to ceiling height & the glass exteriors bestows the whole centre with ample natural light, whereas our interiors ornamented with vibrant colours (orange, red and yellow) exude warm vibes and make people feel welcome. We have a lot of open spaces in our centers with breakout zones and access to recreational games such as foosball and table tennis, among others. The fact that majority of clients are creative freelancers and digital marketing agencies speaks volumes about our creativity-breeding ambience.

Kindly throw some light on your company's diverse co-working space services and the pricing models offered across these workspaces.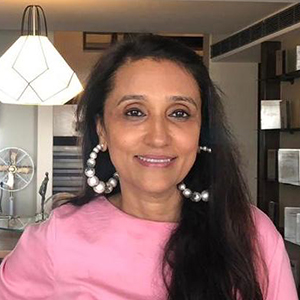 We use a sophisticated CRM system to address all our leads as swiftly as possible and Internet management software to optimize the bandwidth for every client
In order to promote networking and to instil a sense of community, we organize a lot of external & internal events ranging from Mentor sessions by business leaders to celebrating various festivals in the centre. At WorkLoft, we provide seamless administrative (with trained staff possessing experience in hospitality & troubleshooting) and infrastructure support, including free internet, tea & coffee, printouts & stationary along with housekeeping from a top agency and security services (equipped with 24/7 CCTV cameras and security). We have a hotline email for all our clients where complaints can be registered and would be attended to within 24 hours.
Our flexi desks are the most economical, starting as low as Rs.3000, where one can just plug-in on a large shared desk and start working. With a fixed desk, one has a dedicated work station with options ranging from 2-4 ft. desk. Cabins are for clients who want their own private space with ample room for storage & movement. Besides these major three options, we also provide several other pricing options depending on client's budgets and requirement. Furthermore, we have other options of a Day pass, Hourly pass and conference room services, along with virtual office services.
Please tell us about the ebbs and flows WorkLoft has surfed through over the years.
Born in 2016, we were one of the first entrants in the co-working space industry in India and our first centre in central suburbs – Mumbai – managed to garner the largest market share in terms of total number of seats in the micro-market. However, since the industry was new, we had difficulties finding the right talent to run the co-working spaces. Hence, we attracted talent from other industries and trained them extensively so as to align their skills to the requirements in a co-working business.

How do you leverage technology to enhance your efficiency?

We use a sophisticated CRM system to address all our leads as swiftly as possible and Internet management software to optimize the bandwidth for every client. We are digitizing our whole facility management experience by launching a smart co-working space management software, which benefits the clients and staff alike by integrating inventory management, billings, booking management, complaints, community engagement and CRM on one platform.

What is the future roadmap set for your company?

We are now building workspaces which can be easily modified as per client needs. For instance, having movable glass partition walls so as to have flexible cabin sizes and seating options. We aim to expand into tier-2 & tier-3 cities where a lot of unorganized SMEs and startups are working. Our mission is to empower them so they can have infrastructure advantages like the businesses in tier-1 cities and are not behind in their game to thrive on a national and global level.

Key Management:

Soha Parekh, Co-Founder
Soha is a Director of Raycon Group, an Indo German venture. She has been on managing committee of Indian Merchant Chamber and Indus International and has authored two books 'Saris - Splendour in Threads' and 'Moments and Milestones'. Soha enjoys working with startups and creative minds.

Location: Mumbai