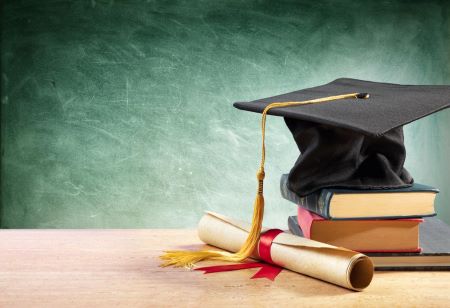 On February 17-19, Nesco Events successfully organised Asia's largest World of Education Expo in Mumbai. This initiative, India's largest International Exhibition and Conference on Education and Educational Solutions, showcased the most recent educational products, services, and 600 technologies.
The Academic Arena and Business Boulevard were carefully designed to address the needs of students, parents, education seekers, and educational institutions in a two-pronged manner. The Academic Arena provided a venue for students and parents to interact with institutions, ask questions, and bridge the gap between education seekers and educational institutions. The Business Boulevard was a specially designated zone that displayed the most recent educational products, services, and technologies. It was a gateway to a one-stop sourcing platform and provided a platform for new product launches, buyer-seller meets, deal closures, and brand promotions.
Over 100 National and International Institutions from preschool to higher education attended the World of Education Expo. It provided a special pavilion for Indian and international universities, allowing visitors to connect with the best educational institutions. The Expo provided an excellent venue for institutions to showcase their products and services, as well as brand promotions.
Kumar Razdan, VP - Events, Nesco Events, "Nesco Events has always been dedicated to presenting unique and exciting cultural experiences that enhance and enrich life. With the creation and curation of a host of successful event properties, the offerings have extended to tailored venues and innovative production capabilities. With every new event, the desire is to create the unexpected and the unforgettable. The recent World of Education Expo, with 6,000+ attendees, was a testament to this dedication, providing visitors with the chance to discover new educational opportunities and products, and to meet education providers. Nesco Events is committed to upholding this mission and delivering extraordinary experiences to all."
Dr Kavita Aggarwal-Chairperson of MISA, "This is the best show we have participated in. The arrangement and the decor were world class and our Principals and Teachers were very happy participating in the show."
The world of education. The conference attracted 5,000+ parents and children, with a dedicated session on higher education in the United States, United Kingdom, Italy, and France. A diverse range of exhibitors from leading organisations such as Campus France, College De Paris, and others attended the event. It was a tremendous success, bringing together key players in the educational sector for thought-provoking discussions and providing visitors with valuable insights. The elaborate conference programme assisted students in understanding career opportunities in the Armed Forces and ISRO, as well as how to finance their education studies through ICICI Bank.
The expo will return in December (15, 16, and 17 December 2023) in a bigger and better form.
MISA (Members of the International Schools Association) held their Annual Principal Meet, which was attended by over 100 principals from Mumbai's premier schools. They also held a teacher training workshop for math, English, and Early Childhood Education, in which over 500 teachers participated.
In addition, 20 Mumbai Municipal Corporation schools showcased their activities and vocational subject expertise for children. They set up one of the show's most elaborate booths.
In addition to 4 counselling booths for the kids to improve their soft skills, there was a Fab lab show, which helped the kids understand the science better, Spelling Mania, in which over 700 students participated, Portable Planetarium for kids to understand our universe better, Robot Making Class, and many more.
Nesco Events is committed to providing unique and exciting cultural experiences that enhance and enrich people's lives. Nesco Events' goal is to create B2B and B2C platforms for various industries. We have organised a number of successful creation and curation of event properties over the last four years, and our offerings have expanded to tailored venues and innovative production capabilities. With each new event, the goal is to create something unexpected and unforgettable.