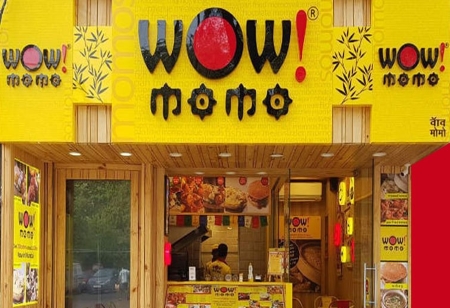 WoW Momo Foods Ltd. has appointed Mithun Appaiah as CEO of their FMCG division. He graduated with honours from IFIM Business School Bangalore with an MBA in Business Administration and Management.
"An FMCG expert in Food and Beverage industry, Mithun Appaiah has rich experience spanning across the spectrum of marketing, sales, key account management, customer marketing, business development, SCM, R&D, P&L management, developing new business channels, E-commerce, and start-up acceleration," the company said.
Over the last two decades, he has worked across verticals with leading brands such as Nestle, UB Group, and Britannia, as well as helping to build brands such as ID Fresh Foods and Sumeru.
Mithun Appaiah was previously the CEO and Executive Director of Innovative Foods Ltd, the creators of the Sumeru brand. Under his direction, the brand experienced high double-digit revenue growth, first-in-market launches, profitability, and improved distribution across channels. Under his leadership, the company reduced losses and made profits for the first time in a decade for two years in a row, with a 40% increase in the last fiscal year before quitting.
During his tenure as Vice President of ID Foods, the brand experienced disruptive growth. Under his leadership, revenue and retail footprint tripled in two years. He also pioneered retail expansion in India and the UAE, Disruptive Marketing, digital initiatives, new channel development, R&D, and many industry firsts.
"WOW is a loved brand and has created huge consumer equity across the food vertical," Mithun Appaiah said of his new role as CEO. I am excited to collaborate with incredible people who have the right vision and clarity to build a full-stack FMCG business under the WOW brand. This entrepreneurial journey of building an FMCG vertical from the ground up is what excites me the most".
Mithun Appaiah will use his expertise across brands and roles to build an FMCG vertical with innovative categories such as Momo's, sauces, noodles, beverages, and many more in his new role.
He will also concentrate on developing a vertical for select global markets where the branded WoW range will be marketed. WoW has already launched the Momo range through select channels, and the results have been very positive.
Appaiah has received numerous awards for excellence from the Nestle, Britannia, and UB groups. He also mentors aspiring business managers and has mentored a few consumer start-ups.
Sagar Daryani, Co-Founder and CEO of WoW foods Pvt Limited said, "At WoW Momo's fast-food restaurants, we have been able to make Momo's the all-time food. With our foray into FMCG, our aim is to make this food of all times, available to you all the time. For us FMCG is going to be the anchor of our next phase of growth; to take us from a share of cuisine to a share of stomach and leapfrogging to a share of grocery. We are confident that having crafted and lead growth stories with different kinds of FMCG brands, Mithun is a perfect fit. From Agility of strategy to nimble footed execution, Mithun fits the role as the captain of our new ship seamlessly".