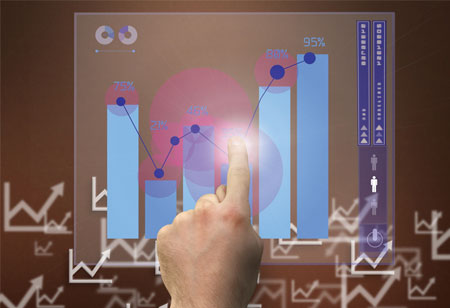 CEOInsights Team, 0
The National Stock Exchange (NSE) has extended interest rate derivatives trading hours to 5 p.m., effective Thursday. Currently, such contracts are traded between 9 a.m. and 3:30 p.m., and the NSE's move is intended to align with underlying market timings. A financial derivative contract whose value is derived from one or more interest rates, interest rate asset prices, or interest rate indices is known as an interest Rate Derivative (IRD). The National Stock Exchange of India Limited (NSE) is a leading stock exchange in India, headquartered in Mumbai. For the calendar year 2021, it is the world's largest derivatives exchange by number of contracts
traded and the fourth largest in cash equities by number of trades. The NSE is owned by a number of financial institutions, including banks and insurance companies. The NSE was founded in 1992 as the country's first dematerialized electronic exchange and the first exchange to offer investors a screenbased electronic trading system. NSE's Managing Director and Chief Executive Officer is Ashish kumar Chauhan.
The NSE Was Founded In 1992 As The Country's First Dematerialized Electronic Exchange And The First Exchange To Offer Investors A Screen-Based Electronic Trading System
As of August 2021, the National Stock Exchange had a total market capitalization of more than $3.4 trillion, making it the world's ninth-largest stock exchange. The NSE's flagship index, the NIFTY 50, a 50-stock index, is widely used as a barometer of the Indian capital market by investors in India and around the world. NSE launched the NIFTY 50 index in 1996.