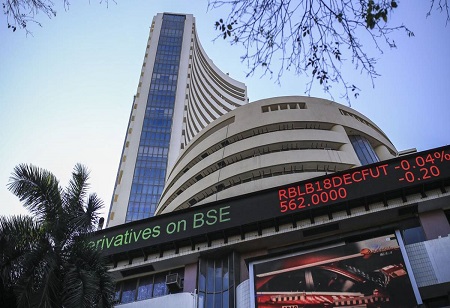 While the stock benchmark Sensex is yet to reach an all-time high, second-run indexes the BSE Midcap and the BSE Smallcap set new all-time highs in trade on Thursday, June 15, bringing the aggregate market capitalization of BSE-listed firms to record high levels in rupee terms.
During the morning trading session, the combined market capitalisation of BSE-listed corporations increased to about 292 lakh crore.
When the Sensex reached its all-time high in December 2022, the market capitalisation of BSE-listed enterprises reached 291.25 lakh crore.
While the Sensex slid more than 150 points in morning trade, the BSE midcap and smallcap indexes achieved new all-time highs of 32,156.09 and 28,164.98, respectively.
The US Federal Reserve delayed rate hikes on June 14, but stated that two more hikes were possible by the end of 2023, which dampened market sentiment.
According to Deepak Agrawal, CIO- Fixed Income at Kotak Mahindra Asset Management Company, the FOMC stunned markets with a hawkish pause, anticipating two rate hikes in 2023 rather than the expected one.
"This adjustment was caused by the gradual decline in core inflation." Fed Governor Powell emphasised the balancing risk of over- and under-tightening the Fed Fund rate and urged for a cautious approach as the Fed Fund rate approaches its objective. We foresee a last raise to 5.25-5.50 percent in July 2023, but a subsequent hold for the rest of the year 2023, because core inflation would have been significantly lower', added Agrawal.