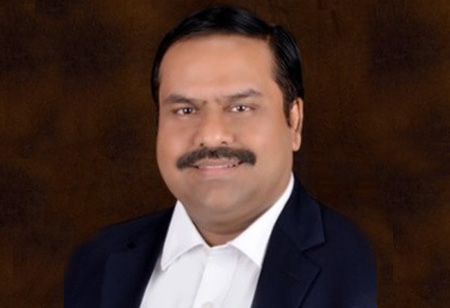 RS Simha, Managing Director & CFO, AT&S India, 0
India is poised for becoming a hub for manufacturing ecosystem of electronics and associated components. There are talks about new production-linked incentive schemes as country struggles to contain its electronics import. Component segment defines the scope and speed for the final products across all verticals and Printed Circuit Boards are an essential denominator. Even as the electronics component manufacturing industry strategizes on ways and means for negotiating the post Merchandise Exports from India Scheme (MEIS) era and proposed Remission of Duties or Taxes on Export Product (RoDTEP) scheme, it is imperative for all concerned to understand and appreciate the potentials of Printed Circuit Board and evolving technologies.
The age of anytime, anywhere connectivity has dawned irrevocably and our devices supporting the new lifestyle should therefore be able to perform tasks to support people as autonomously and efficiently as possible. While using sensors, artificial intelligence, networking and et all, people's mobility has to be safe without any limitations and eco-friendly at the same, and personal safety and health should be improved continuously as the population keeps aging.
Very small mobile devices such as smartphones, smartwatches, earpods and virtual reality glasses support people in a wide variety of tasks. Thanks to mobile diagnostics and therapy devices, it is getting easier to monitor health better. In all of this, users expect an increasing number of functions on ever smaller space with longer battery life to support such a mobile lifestyle. As mobile devices are getting smaller and more battery space is necessary, the electronics contained in such devices require 'miniaturization'
While the cycles of developing and launching products on the market are getting shorter, quality requirements are increasing at the same time. This challenge can be met by combining pre-developed, multiple-use system parts with one or several system functions in electronic modules (modularization). Examples of such modules include sensor modules, computing or artificial intelligence (AI) modules, and radio frequency (RF) modules for wireless communication and data transfer.
The trend of modularization increasingly manifests itself not only in consumer, computer and communication products such as smartphones, smartwatches, smart
speakers, notebooks, and others but also in all other areas of electronics including industrial, automotive and medical applications.
Interconnect solutions consisting of printed circuit boards and IC substrates using embedding as one of the key technologies for the integration of modules with a growing number of functions make a significant contribution to supporting the trend of modularization. They shorten electrical lines between the components and save space.
While the cycles of developing and launching products on the market are getting shorter quality requirements are increasing at the same time
Printed Circuit Boards and interconnect solutions for consumer, communication and computer applications (CCC) are additionally characterized by the necessity of providing minimum trace widths for high levels of integration in large production volumes. Automotive, industrial and medical applications (AIM) use high end technologies with reduced trace widths from CCC as a platform for further innovation. Application trends such as connectivity to exchange the maximum possible data volumes (Internet of things, machine to machine communication) or artificial intelligence (autonomous driving, automation robotics) requiring especially high data processing and computing capability lead to an ever stronger convergence of the technological requirements and roadmaps in the individual market segments.
These application trends follow the megatrend to enable not only higher and higher computing power and connectivity with higher data rates, increasingly also the interaction of devices with the environment. Among other things, this drives the development of increasingly better and smaller cameras and other types of optical, position and environmental sensors, miniaturized speakers, and more. Significant improvements in connectivity will allow de facto 'real time applications' for mobile devices, robotics, and autonomous driving. Another important global trend is the goal of preventing emissions, which advances the electrification of vehicles. This, like autonomous driving, will be yet another important application driver for increased electronics in cars.
These trendsetting applications can only be realized with highly advanced interconnect solutions as an increasingly significant part of the system as a whole. Modularization is opening up considerable growth potential for high end printed circuit board and IC substrate producers like AT&S by proactively entering into development partnerships with customers. With enabling facilitations for industry to ride this technology trend, the ambitions for 5 trillion dollar economy in country would become more tangible.