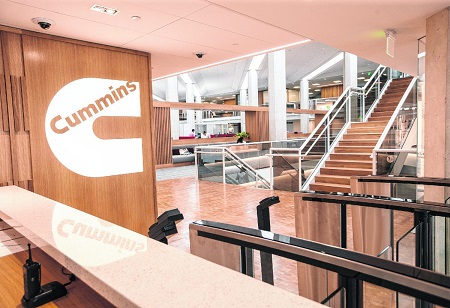 To prepare for the switch from conventional fossil fuel engines to those propelled by hydrogen and other green energy options, the Cummins Group plans to invest about $1 billion and hire 4,000 people in its operations in India over the next ten years.
"We have invested a billion dollars in India over the past 15 years," said Ashwath Ram, managing director, Cummins Group, India. "We plan to invest a similar amount over the next decade to be able to transition from the current technologies to new ones."
Tata Cummins handles the majority of Cummins' automotive business in India, and some investments are also made through subsidiary firms. Cummins and Tata Motors struck a legally binding agreement in April of this year to jointly produce a variety of low- to zero-emissions technology products in India during the ensuing few years.
The new corporate entity, TCPL Green Energy Solutions (GES), was created by the two companies and will start operating in FY25.
As it collaborates with numerous automakers to help the latter transition to green mobility, listed company Cummins India (CIL) is planning to double its investment in the upcoming years to between '350 and '400 crore annually.
"Our investment is set to go up significantly, doubling in the coming years as compared with the past two to three years. There are many more technology intensive products being developed which will increase our capex cycle," said Ram.
Cummins made infrastructure-building investments throughout the last ten years. To support entry into new markets and segments as well as the electrification of the business, this has evolved to investing in growth-based goods. CIL will use internal accruals to achieve the funding requirement.