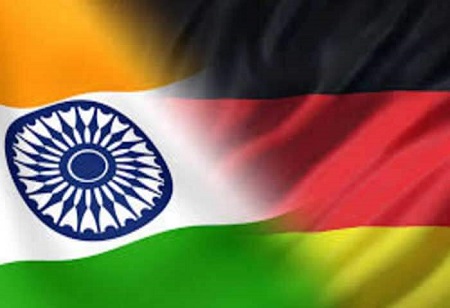 A number of sources familiar with the situation, India and Germany intend to expand their trilateral development partnership activities, concentrating on the Sustainable Development Goals (SDGs) in third-world nations throughout Asia, Africa, and the Indo-Pacific region.
Since its inception in 2022, these trilateral programmes have seen India collaborate with developing countries such as Peru, Malawi, Cameroon, and Ghana on a variety of fronts. The initiatives range from encouraging women to engage in agribusiness in Malawi to enhancing potato yields in Cameroon through agri-tech innovation.
"The goal would be to build on individual strengths and experiences in development cooperation and offer sustainable, viable, and inclusive projects to third countries in addressing development challenges and achieving SDGs and SDG-related climate targets, including through multilateral institutions where India and Germany are members, such as the International Solar Alliance (ISA)," the two countries stated in a Joint Declaration of Intent in May 2022.
The declaration also emphasises both governments' desire to carry out capacity-building initiatives in mutually agreed-upon priority sectors, as well as to investigate co-financing alternatives and new collaboration models for joint projects in other countries.
Per sources close to the situation, talks are currently underway to broaden this agreement to include Mozambique. This comes after External Affairs Minister S. Jaishankar completed his first visit to the country in April.
According to the Indian Embassy in Mozambique, "India has extended support to Mozambique in diverse areas such as providing drinking water, improving power generation and distribution, improving agricultural productivity, rehabilitation of irrigation infrastructure, creation of an Information Technology park, construction of an assembly plant for solar cells, rehabilitation of road networks, construction of housing units, and railway equipment."
In 2010, India offered a $500 million Line of Credit to Mozambique for development cooperation, including education, emergency humanitarian help, and medical supplies.
This proposed expansion of the trilateral development partnership signals positive progress for India's ambitions in development diplomacy, despite some previous attempts at forming trilateral partnerships, notably the Asia-Africa Growth Corridor (AAGC) with Japan, experiencing delays. India has also initiated trilateral development cooperation with the UK, and jointly with France and the UAE, established a minilateral group to promote cooperation on issues such as food security, circular economy, and climate change.