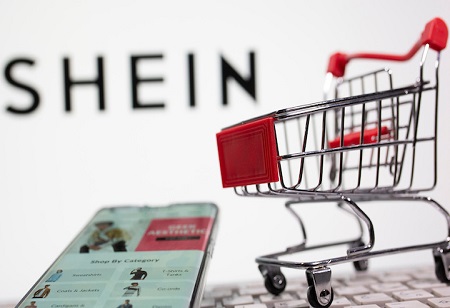 As reported by officials familiar with the proceedings, Reliance Retail is planning to bring Chinese fashion giant Shein to India through a strategic relationship, more than two years after the latter's app was banned by the Indian government.
"Shein is likely to source from India for other countries as well, given the scrutiny it is facing in the United States," one of the executives said.
Over two years ago, the Centre barred Shein, one of the world's largest fashion retailers, from selling its products in India through its own app as part of a bigger crackdown on Chinese apps in response to increasing border tensions.
"Shein's positioning of affordable and trendy clothing will complement Reliance's portfolio, which also sells affordable fashion through its own store chain Reliance Trends," the executive explained.
Before its app was prohibited by the home ministry in 2020, Shein had carved out a place in India for fresh trends at affordable prices.
According to a Wall Street Journal story earlier this week, Shein has raised $2 billion in its latest investment round, albeit at only two-thirds of its $100 billion valuation from last year. According to the report, the decreased valuation is due to dropping tech share prices and greater pressure from US politicians about its employment and environmental practises.
Another executive familiar with the negotiations told Reliance has been cooperating with fashion companies in many genres, and adding Shein will give its fast-fashion portfolio more push through physical shops and online.