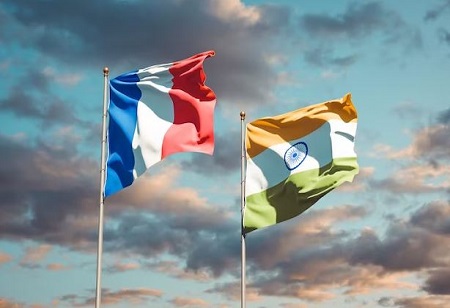 Both governments have actively supported several initiatives to increase commerce, investment, and collaborative projects between France and India as the two countries' connections have been progressively deepening in recent years. On this year's National Day in Paris on July 14, Indian Prime Minister Narendra Modi will be President Emmanuel Macron's honorary guest as a sign of Franco-Indian collaboration.
The first regional France-India Business Forum was organized in Hauts-de-France on June 13, 2023, in collaboration with the Indian Business Club France, by Nord France Invest, the investment promotion agency for the Hauts-de-France region in the north of France.
The event was held at Euratechnologies, the biggest business incubator in Europe. More than 80 people attended the forum, including a delegation of 30 from the Southern India Chamber of Commerce and Industry.
"The France-India Business Forum in Lille has been a resounding success, fostering collaboration and strengthening economic partnerships between our countries," said Ludovic Dalleau, President of the Indian Business Club France. "We are confident that the connections made and the insights shared during this event will contribute significantly to the growth and success of businesses in both France and India."
Indian goliaths like Samvardhana Motherson, ArcelorMittal, Tata Steel, and Tata Consultancy Services have relied on the Hauts-de-France region to settle their business affairs over the years. A short distance from five major European capitals, the region provides talent and skills in a variety of industries, a dense ecosystem of foreign businesses (representing 10% of jobs in the region and even one third in manufacturing sectors), clusters in most industries to connect you with the right people, and R&D facilities to help you succeed in your business operations in Europe.