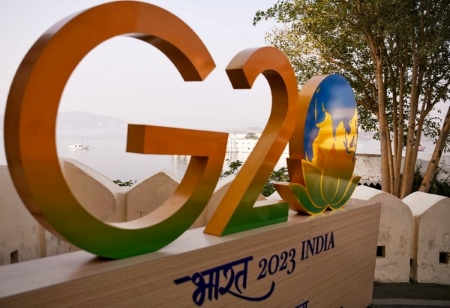 Amitabh Kant, India's G20 Sherpa, has emphasised the "unique Indian narrative" that India has established during its presidency of the G20 Summit, saying that India has "truly emerged as the voice of the Global South."
In a short video message, shared on X, by the official handle of India's G20 Presidency, Kant said, "So India has built a unique Indian narrative during its G20 presidency."
"India has truly emerged as the voice of the Global South during its G20 presidency and this is the first time that four emerging markets, one after another Indonesia, India, Brazil, and South Africa will hold the G20 presidency and therefore it gives a very massive opportunity to bring all the critical issues of developing countries centre stage, as India has done, and carry them vigorously forward for implementation," said Kant in the short video message.
In the video, India's G20 Sherpa discussed the issues that India prioritised during its presidency of the summit, such as digital public infrastructure, lifestyle principles for sustainability, traditional medicine, millets, global biofuel, and many others.
He also mentioned how, in contrast to other countries, India has held different G20 Summit meetings in different states and cities. However, one of the most significant achievements of India's presidency, according to Kant, was its emphasis on women's empowerment and gender equality.