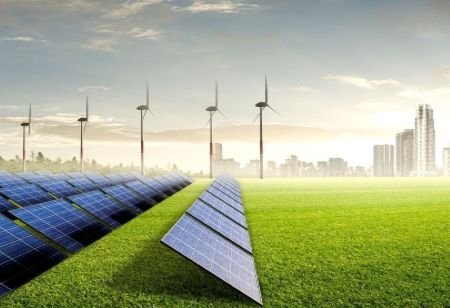 The Kerala government has received proposals from two large companies for the establishment of green hydrogen and green ammonia production plants for export and domestic use.
One of the companies has proposed shipping one lakh tonnes of green ammonia to Germany from the Adani port in Vizhinjam. It intends to establish an integrated renewable energy project to meet the green ammonia plant's round-the-clock (RTC) energy requirements.
According to the company, the integrated renewable energy project will consist of a solar installation coupled with a pumped hydro storage facility within the state.
It will be a first-of-its-kind project in Kerala, with the flexibility to support state power utilities' peak hour needs. The Kerala State Electricity Board will invest in the pumped-storage power plant, which will provide RTC renewable energy, in accordance with state policy.
This green ammonia production facility will have a capacity of 2,00,000 tonnes per year and will be powered by a 1,200-MW solar capacity integrated with a 1,500 MW/12,000 MWh closed loop pumped hydro storage plant. This project's proposed investment is estimated to be Rs 22,061 crore.
The preliminary identification and analysis of project locations has already been completed.
The other company has submitted an interest to the state government to set up a 252-MW electrolyser plant along with a green hydrogen and ammonia generation plant. It has proposed to build the plant in the phased manner with a capex investment of Rs 8,763 crore.