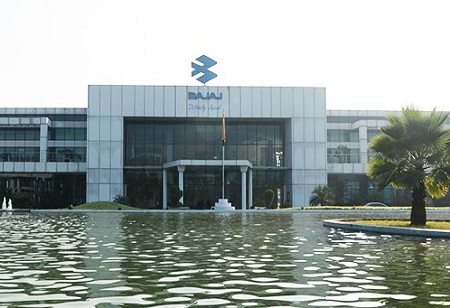 Bajaj Auto, India's largest exporter of motorcycles and three-wheelers, is establishing its first overseas manufacturing plant in Brazil through its wholly-owned subsidiary Bajaj Do Brasil. Executive director Rakesh Sharma stated that having a local presence in Brazil, Latin America's largest two-wheeler market, will help Bajaj Auto gain insights into product development and customer behaviour, as well as strengthen its presence in the region.
Bajaj Auto, based in Pune, has a presence in more than 90 countries, where it follows a distribution-led model in which local operations, including assembly, are managed by the company's distribution partners.
The initial capacity of the proposed Brazil plant, which is likely to come up in Manaus Special Economic Zone in northern Brazil, will be 20,000 units per month, Sharma said, adding that the unit is likely to commence production in the next 12 months.
In addition to Bajaj models, the proposed Brazil facility will also produce the motorcycles of Austrian company KTM AG, in which Bajaj Auto has 48% stake.
Bajaj Auto also has a global alliance with Triumph, a motorcycle manufacturer based in the United Kingdom, to co-develop middle-weight motorcycles. The latter has a manufacturing presence in Brazil already.
"Because of its size, complexity, and sometimes unpredictability, Brazil is an exception." It necessitates a longer-term commitment. "With these factors in mind, we thought it was best to have a different business model and directly undertake business development," Sharma told ET. According to him, the company has yet to finalise the investment plan for the upcoming unit.
According to Sharma, the distributor model has allowed Bajaj Auto to combine its expertise in product, manufacturing, and brand development with the entrepreneurial energy and knowledge of the local partner, and it has worked well for Bajaj by allowing it to achieve leadership position.