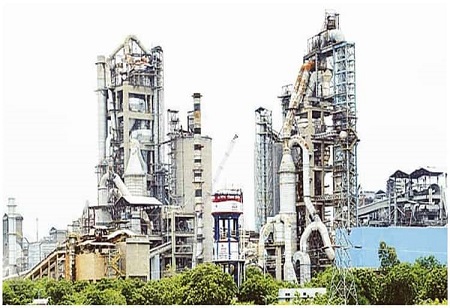 Shree Cement Ltd announced on Friday that it has begun commercial production at its clinker grinding unit in West Bengal's Purulia district, which has an annual cement capacity of 3 million tonnes. The Kolkata-based company stated that this is its first factory in the state and that it will help meet West Bengal's growing demand for cement.
Shree Cement has 10 integrated cement plants and 11 grinding units spread across India.
Over 1,000 people are expected to be employed directly or indirectly as a result of the Purulia plant.
As a result, the company's total cement capacity has increased to 49.90 MTPA.
The company had announced the next phase of capacity expansion projects in various units will take the group's cement capacity to 72.4 million tonnes.
Shree Cement will invest Rs 7,000 crore in the next phase of capacity augmentation, the company said.
Meanwhile, the Ministry of Corporate Affairs (MCA) has recently ordered an inspection of Shree Cement after taking note of concerns raised by certain quarters about related party transactions, corporate governance, and alleged improper income tax filings.