PerkFinance Introduces Nation's First Payroll-Linked Salary Advance Product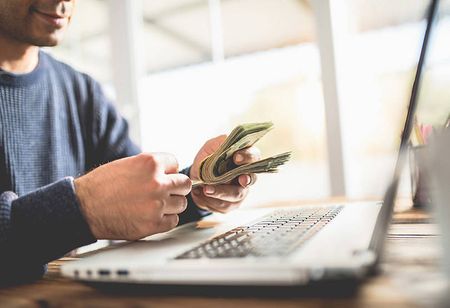 CEO Insights team
PerkFinance, one of India's leading salary-linked personal loan providers, launched nation's first payroll-linked salary advance product. PerkFinance collaborates with companies to provide affordable personal loans to their employees, at no cost and no risk to the company.
Speaking about the new feature, Yogesh Keswani, Co-Founder, PerkFinance, says, "While there are other finance companies that provide loans to salaried employees based on their salary slips and credit score, PerkFinance's salary advance feature is the first product in India that is linked to the payroll by the employer. The repayments for the salary advance are directly deducted from the salary. As PerkFinance uses the employee-employer relationship for its risk assessment, PerkFinance offers lower interest rates and faster processing times".
The new salary advanced feature will help the employees of companies that partner with PerkFinance can receive their salary anytime, based on the number of days worked. Also, PerkFinance charges a small processing fee, which is used for legal documentation and credit bureau reporting. It enables workers to avail up to a month's salary as the loan amount using the PerkFinance mobile app with minimum documentation. The loans are reported to credit bureaus, which helps improve the borrowers' credit score, facilitating approvals for higher loan amounts and longer tenures at reduced rates of interest.

Founded in 2017, PerkFinance is headquartered at Bengaluru, it provides affordable loans to their employees, at no cost to the company and its financial products improve employee well-being, thereby boosting productivity and reducing attrition. Yogesh, adds, "With the new salary advance feature, we are introducing a product enabling employees to encash their efforts whenever they want, giving them the power to control their finances. Employees of partner companies can sign up for the product at a nominal processing fee after which only a minimum charge will be levied for subsequent advances. An employer can then link salary advance to the payroll, the first finance product with that capability. This facilitates repayments to be directly deducted from the salary".