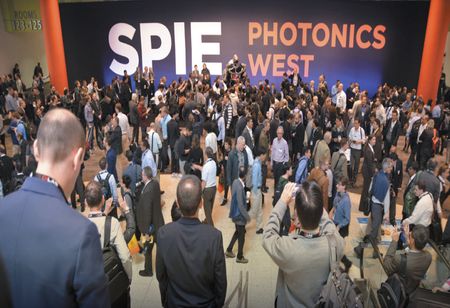 CEO Insights team
Hind High Vacuum, a vacuum science and technology company with reputed clients like HAL, ISRO, Titan and more announced that it would exhibit its expertise and leadership in thin film technology to the global market at San Francisco. Also, the company will participate in the SPE Photonics West 2019 Exhibition, which will be held at San Francisco from 5-7th Feb, 2019. SPIE Photonics West Exhibition, which is a flagship event of the photonics industry, is attended by 18,000 people from all over the world to hear the recent R&D and the see the newest products.
Commenting on this, Prasanth Sakhamuri, MD, HHV, says, "We are extremely pleased to participate in this exhibition at San Francisco which is the largest market place for photonics, optics, imaging and industrial lasers.
We will showcase our latest developments including our 'Made in India' technologies and products at the exhibition to the global market that include: thin film coatings on infrared domes, lenses, windows; thin film metallization and lithography; periscope prisms, transparent heaters, and other optical components for industrial, defense and space application".

Founded in 1965, Hind High Vacuum is a specialized enterprise to develop Indian self-reliance in high vacuum technology and serves a spectrum of Industries and R&D centres covering aerospace, space, defence, automotive, semi-conductors, horology, and scientific instrumentation and more. For the last five decades, it had excelled in establishing Indian self-reliance in high vacuum technology and has become an international supplier of high quality vacuum equipment.

"For over five decades, HHV has been executing challenging assignments involving thin film techniques to fulfil the needs of every important sectors of the nation. Its R&D team at Bengaluru has been closely associating with world renowned scientists in optics & thin film coatings to develop advanced optical coatings and equipment in this field ", adds, Prasanth Sakhamuri.