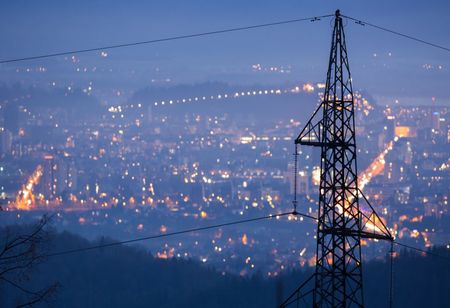 CEO Insights team
HCL Technologies join hands with Harris Geospatical Solutions, a subsidiary of Harris Corporation to deliver an AI-driven, remote sensing data analytics system for its utilities customers. The technology will leverage UAS and other forms of remote sensing data to automate key utility operations.
Speaking about the partnership, Ajay Bahl, Executive Vice President, HCL Technologies, says, "The utilities industry is poised for a continual and rapid transformation, given the proliferation of technology. In this environment, digital innovation will become a driver of productivity and efficiency as well as a competitive differentiator. We are pleased to partner with Harris Corporation to deliver a system that will support this growth and innovation".
The system will allow utilities to have a more active, controlled view of information through the use of remote sensing systems, which includes Unmanned Aircraft Systems (UAS), manned aircraft, and space borne data sources.
With the use of Artificial Intelligence (AI) technology, the system will analyze data to automatically assess asset conditions and flow derived insights to critical asset operations such as work management, asset performance monitoring, and geographical information systems (GIS). Nowadays, utilities companies are increasing the use of technologies such as artificial intelligence (AI) to improve operations and productivity. According to market research firm Million Insights, the global utility market is estimated to reach $299.1 billion by the year 2025.

Erik Arvesen, VP & GM, Geospatial Solutions, Harris Corporation, comments, "Harris Corporation is committed to meeting the emerging needs of the utility industry as market demand increases. Working in partnership with HCL provides a powerful combination of analytics technology leadership from Harris with HCL's proven record of delivering digital technology transformation to the industry".

Founded in 1895, Harris Corporation is a leading technology innovator, solving customer' toughest mission-critical challenges by providing solutions that connect, inform and protect. It also supports customers in about 100 countries and has approximately $6 billion in annual revenue. The company is organized into three segments, Communication Systems, Electronics Systems and Space and Intelligence Systems.