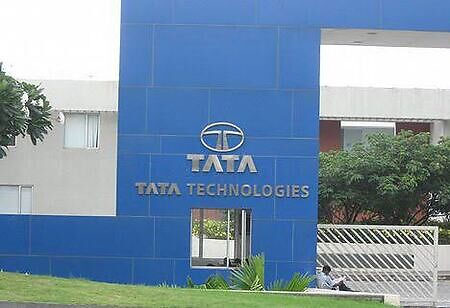 CEOInsights Team, 0
Tata Technologies, a global engineering, and digital services company has signed a 10 year Memorandum of Agreement(MoA) with the Uttar Pradesh(UP) government to modernize 150 government-owned ITIs across 75 districts in the state as part of the initiative to conceive and implement projects of high social impact and complement the nation-building efforts of the government. Post up gradation, these ITIs will not only cater to advanced skill requirements of students as well as prospective employers but also act as technology hubs, including skill centres for the large industries as well as Micro, Small and Medium Enterprises(MSME). The project has received enthusiastic support from the government of Uttar Pradesh, with Shri Yogi Adityanath, Chief Minister of UP, saying, "The transformation of ITIs in UP to Industry 4.0 Technology hubs is a significant step towards positioning Uttar Pradesh as investment destination of choice for manufacturing industry. We already have the best of talent and Uttar Pradesh, and this project will up skill our talent and create employment opportunities for the youth".
The Transformation Of Itis In Up To Industry 4.0 Technology Hubs Is A Significant Step Towards Positioning Uttar Pradesh As Investment Destination Of Choice For Manufacturing Industry
Shri Kapil Dev Aggarwal, Minister of State (Independent Charge) for Vocational Education and Skill Development, Government of UP, says, "This collaboration with Tata Technologies will help in developing the state's technology up skilling infrastructure and improve the employability of our youth. We are confident that this project will play a pivotal role in making UP a leading state in technology. Furthermore, the program will create a platform for artisans and the handicraft industry to enhance their product design, thereby increasing the value of their artistic works. This will open up new avenues for these sectors to showcase their unique craftsmanship and unlock the potential for their growth and success". Warren Harris, CEO & Managing Director, Tata Technologies, says, "We are excited to collaborate with the government of Uttar Pradesh to transform 150 ITIs into Industry 4.0 technology hubs. Our vision of engineering a better world embodies our commitment to skillbuilding and developing skilled talent that would be required by the manufacturing industry to develop and manufacture innovative products. Through this collaboration with the Uttar Pradesh government, we are committed to supporting the development of technical and digital skills across Uttar Pradesh and empower the youth".