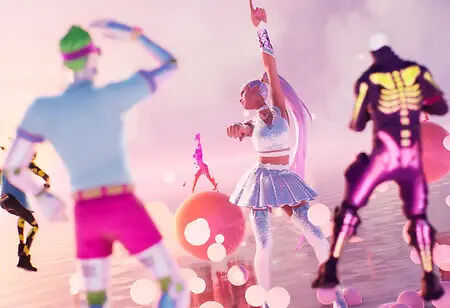 Dinesh SP and Janaganandhini Ramaswamy, a couple from Tamil Nadu, got married this year in Sivalingapuram, a small tribal village in Tamil Nadu. They brought tradition and technology together when they arranged their wedding reception in the metaverse. The friends and family spread worldwide were able to attend the marriage ceremony. Does this mean it's game over for Event Management companies? No, not even remotely. On the contrary, it has opened another avenue of opportunity for them, at the cost of adopting new technologies and skills, of course.
Event management has different segments. Some are called administrative assistants, some are called event coordinators, and others may be known as event technologists. What are the common elements in them? They put our event plans into execution. All the events should be pre-planned, whether internal or external, large or small, in-person or virtual. Let's dissect some of the features of this industry under significant transformation.
Virtual Event Management
At present, we have to look forward to managing not only our in-person events but also our virtual programs.
Managing a virtual event requires the same steps as managing an event onsite, with the added challenge of making the content twice as engaging. In-person events provide added bonuses such as travel, networking, and free meals, while virtual events rely heavily on their content to keep attendees engaged.
Event managers must ensure the speaker is ready to present the content virtually and that the content is interesting and concise.
Sustainable Event Management
Sustainable event management, also known as event greening, is the method of designing events with special consideration for ecological, economic, and social concerns. Sustainability in event management includes socially and environmentally responsible decisions in planning, organization, and execution, as well as event participation. This involves incorporating sustainable development principles and practices into event organization at all levels to ensure that events are held responsibly. It represents the entire package of interventions at the event and should be executed in an integrated manner. Event greening should start at the beginning of the project and involve all key stakeholders, such as clients, organizers, venues, subcontractors, and suppliers. According to recent studies, the trend to move events from in-person events to virtual and hybrid modes reduces the carbon footprint by 94 percent (virtual) and 67 percent (hybrid mode with over 50 percent in-person attendance in hybrid mode).
Emerging trends in Event Management:
Smartphones
Electronic gadgets and accessories have impacted almost all parts of our lives, and the technology industry constantly strives to make advances in the field. No one could have predicted that smartphones would have such a huge impact on our lives. Smartphones have helped us in every aspect of our business and will continue to do so. Companies and event organizers should stop living in the past and start believing in the present and future of smartphones. They need to be open to different ways for individuals to contact each other. In fact, smartphones continue to connect more people than ever, thanks to multiple apps that make it easier and faster for everyone to get connected.
Event Apps
The number of applications is growing at an alarming rate every day and has become critical for most businesses. Over time, the application quality and services have improved. The event industry is no exception. Event applications make the sector more accessible, faster, and more interactive. As a result, the addition of interactive mobile event applications has become one of the most important event trends.
Social Ambassadors
Over the last decade, social media has become the most active and widely utilized interaction medium. Social media has a huge impact on people's lives, as we check our social media accounts from the time we wake up until the time we go to sleep. As social media grabs people's attention, many businesses have realized that social media advertising can benefit their brands significantly. This is where Social Ambassadors come into play. They actively represent their brand and speak about it in front of potential customers. As a result, many businesses are willing to pay social ambassadors for cheap social media marketing.
Experimental Marketing
Experimental marketing has been a huge trend over the past year and is still the most popular. The primary goal of hands-on marketing is to create new and unique ways to interact and connect with consumers. The best way to engage with the customers is to deliver a brand experience that engages their senses. Virtual reality, projection mapping, molecular catering, gesture recognition games, and 360-degree photo experiences are techniques used in experiential marketing. Events companies, large and small, have already embraced the hands-on marketing trend, and more will continue to do so.
Finding Venues
Venues are the basic foundation for all types of events around the world. The event industry is nothing new to finding different locations for different occasions. However, some services, such as Venuehunter in India, make it easy to find a venue with just one click. These locations can be accessed online with no information required and no charge. Users can get a better understanding of multiple venues with one click.
Digital Swag Bags – New Swag for Consumers
The biggest hurdle faced by the organizers was finding creative and unique gift bags for the attendees. Organizers have tried everything to find unique gift bags that consumers can take home. Sponsors weren't always satisfied with conventional bags. But there are new bags out there with online gift certificates and deals for event attendees. These bags are called 'digital swag bags.'