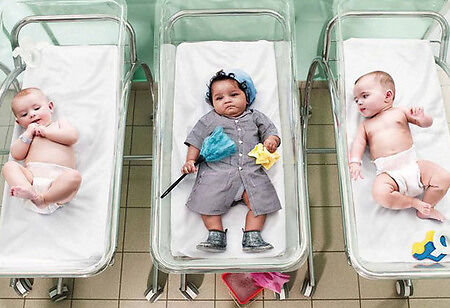 Advertisements are a source of information carrying awareness or entertainment or both by being infotainment, less often than not, they influence the buying decision and even less than that ends up being a controversy. Ads like Dove bodywash's black woman metamorphosing into a white woman, Pepsi's 'Live for Now' which found itself to be reflection of 'Black Lives Matter' issue and Amul's 'Exit the Dragon' which suggested prohibition in using Chinese brands to uphold the Atmanirbhar Bharat initiative. These are only a few to the many which have done more than just raise an eyebrow that, at times the protesting hashtag to take down the ad or defame a brand's products becomes a trending topic in its own right.
Specifically to prevent such follies from happening, Meta has released new rules for ads on social issues on Facebook and Instagram for advertisers in India. The new enforcement calls for authorization before taking the ad to social media and will need to include a set of disclaimers such as name of the person or organization running the ad.
These new rules reflect the company's lessons learnt from the past, pertaining to how "certain types of speech have the most meaningful impact on public opinion and how people vote at the polls", and this includes ads on social issues. They include a set of rules which have to be followed and are mentioned below.
Incorrect Authorization Costs Removal of the Ad
The new rules will apply to ads centred on nine social issues such as Environmental politics, crime, the economy, health, political values and governance, civil and social rights, immigration, education, and security and foreign policy.
Therefore, the user must first verify their name and location, while providing additional information regarding who paid for or published the ad, to get an authorization. Besides, ads around political topics will be added to the company's Ad Library for a period of seven years, as it has been doing for the past few years.
Ads that do not have the proper authorization or disclaimers will be deleted from the platform and archived for seven years in a public ad library, according to the company.
At the same time, the company's 'additional transparency features' are "designed to promote safe and healthy debate on influential topics so that people can better understand who's trying to influence them with ads".
On that page, Meta has provided examples of ads for each social issue that would require approval and those that would not.
For example, ads around crime, the definition for India states that these include "discussion, debate and/or advocacy for or against topics – including but not limited to domestic violence and sensual crimes" and these ads will be subject to review and enforcement.
Examples listed in this space are: "India is one of only 36 countries around the world where marital rape isn't illegal – the exception to marital rape is enshrined in our laws." Another example is "Have you been a victim to cyber-crimes recently? Do you think we, as a community, should do something about it? Sign our petition today to show your support for victims of cyber-crime!"
However, the authorization does not apply to those promoting a podcast around crime.
Regarding the economy segment, the definition for ad content "includes discussion, debate and/or advocacy for or against topics – including but not limited to tax reform, monetary policy and economic growth". For instance ads such as "the government's economic policies in the past seven years have been failures", or even "help the aged lead a better life by supporting old age homes for the poor elderly in rural India", would require authorization or disclaimers.
On Environmental issues, ad content of any "discussion, debate and/or advocacy for or against topics – including but not limited to climate change, global position on environment and protection of wildlife pollution", are said to face review. These can be those ads which demand action on air pollution and deforestation.
For ads revolving around security and foreign policy, authorization will only be required on the content which includes "discussion, debate and/or advocacy for or against topics – including but not limited to foreign relations, trade policies, and disputed territories – are subject to review and enforcement". Examples supporting the same can be "the Prime Minister's addresses to the nation are highly anticipated as it provides the vision of his government and trade relations with other countries".
The new rules could prove significance as Meta and Google are dominating the online ad space in the Indian market and the company defines ads on social issues as, "ads on social problems are frequently sensitive, extensively debated, and highly politicized topics over which the public can be sharply split".
Meta and Google are Atop of Domestic Media Firms
Together, Facebook India and Google India account for more than 80 percent of domestic digital ad income.
Homegrown media platforms such as Zee Entertainment Enterprises, which has the greatest market capitalization among listed media companies, reported total revenues of Rs 7,729 crore for the previous financial year. Advertisement income accounted for 48 percent of total revenue, or Rs 3,710 crore. However, for the financial year 2020-21, Facebook India alone reported gross advertisement income of Rs 9,326 crore, while Google reported Rs 13,887 crore.
Sun TV Network, one of India's leading broadcasters, claimed total advertising and broadcast slot sales of Rs 998.5 crore in the last fiscal year, which is a tenth of the gross advertising revenue recorded by Facebook India alone. Bennett Coleman and Company Limited (BCCL), one of India's largest and most varied media firms, reported Rs 5337.9 crore in consolidated income from operations for the fiscal year as of March 31, a bit more than half of Facebook India's gross ad revenue.
However, when compared to traditional media firms, both Facebook India and Google India lag behind in terms of net income and net profit. Since in India, Facebook and Google use an advertisement reseller model, in which they buy inventory from a worldwide subsidiary of the company's US headquarters and then resell it to its Indian clients. They do this by paying a percentage of their gross ad revenue to the global subsidiary from which they buy ad space.
The growth in gross ad revenues, for what Meta believes is the shift of India towards digitalization, which does not matter to people using digital tools for acquisition of daily necessities but deep digital engagement with businesses and brands as well.