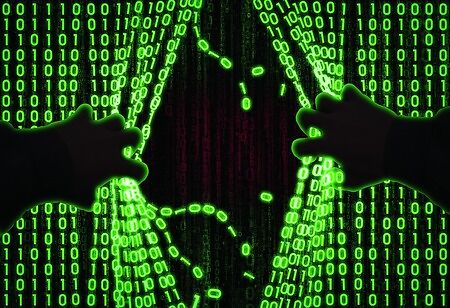 Cyber-attacks are bound to happen during elections or at a crucial time for any company moving towards an important goal in focus. These individuals often fall prey to these attacks are journalists, elective candidates, corporate employees, activists, and human rights defenders, etc. In that regard, Meta's program, 'Facebook Protect', which has been out there for a while, now comes with additional security and is being rolled out to India and 50 other countries by the end of the year.
Facebook Protect will not only double its protection barrier for users with enhanced security measures, but will revamp the security of politicians', journalists', and activists' official pages. But this does not mean that the user's account must be enlisted in the program, since administrators of pages who have been enrolled in the program will oversee Page publishing authorization.
For the time being, users will have to deploy a two-factor authentication through third-party apps, while the social media giant keeps an eye on accounts and sites for possible hacking threats.
Meta's Head of Security, Nathaniel Gleicher describes this program as, "a security program for the people that are most likely to be highly targeted by malicious hackers or other adversarial threats. These include human rights defenders, journalists and activists, and are often at the centre of public debate. They hold governments and companies accountable".
How it Works
When users get a hint on whether a malicious activity has invaded their device, they will immediately be notified to turn on the 'Facebook Protect' option. Then they are instructed to enable a Two Factor Authentication (2FA) for their accounts, as it serves the very purpose of securing accounts from cyber-attacks.
Next, an OTP is sent through SMS or a third-party authenticator app for users to access their account. All this takes place, while Facebook Protect keenly observes their accounts for added protection.
Since now more than mere enabler of a two-factor authentication, for Gleicher reveals that, "to protect these accounts, we've enabled stronger automated protections on the backend. Our systems and teams implement additional detecting measures. Accounts in this program are highlighted in our systems so that if our investigators observe, for example, recurrent targeting of one of them, we know there could be a specific risk if they were compromised".
Back to the matter, if users receive the prompt, it means their account is considered high-risk, and must enable it. If they haven't already, they will need to enable two-factor authentication for their Meta account.
The prompt will have a deadline for acceptance, meaning users will be locked out of their account if they do not accept within that time frame. If users happen to be journalists, for example, and their account doesn't have 2FA enabled, they will need to enable it. If they fail to do it by the deadline, their account will be locked. To be clear, this is not a requirement for all of its users, but just for those who are at high risk.
However, the social media giant states that it is attempting to strike a balance as well as ensure that these individuals are not locked out of their accounts by making it easy to use 2FA.
On a side note, from the time of its enrolment, the feature has been enabled over 1.5 million at-risk accounts to date. Another fact is that, thanks to Facebook Protect, nearly 950,000 accounts were enrolled in two-factor authentication for the first time.
Back and Better
Meta claims to have upgraded the program as a result of its findings, particularly those related to the US election.
The least Meta expects is that, 'Protect' feature, should be able to protect accounts of individuals who are vulnerable, such as journalists or activists, when implemented.
"We've rolled up the mandate first in countries where we know we have the necessary resources in place to smoothly expand and also in countries where we might be seeing critical civic moments like elections coming in the near future, for example, Philippines and Turkey," reveals the head of Meta's security.
Meta also promises to roll out this feature to other countries such as Myanmar and Ethiopia as well. "We plan to expand to these regions early next year, leveraging all that we've learned from the earlier waves to minimize risks and destruction or protecting critical voices around the world," adds Gleicher.
Those who have turned on Facebook Protect are said to receive a better servicing on customer service from the social media network.
As this feature has been, Meta claims that initial results have been positive stating, "simplifying enrolment flows, improving customer support and mandating 2FA brought adoption rates to over 90 per cent in one month for these groups".
Speaking of those users who may not have received the prompt, no worries, as the social media giant will have a process in place to let them register. "We have a journalist registration program, for example, and a number of publications work proactively with us to make sure that their journalists are highlighted on our platform so that we can provide this additional protection", assures Gleicher.
According to the social media giant's head of security, only four percent of all its users have 2FA enabled, and the feature is still underutilized. For those who don't know, 2FA implies that users will require a login code sent to your phone or third-party authenticator software like Google Authenticator to access their account from a new device.
2FA may be a great security feature for any account, not just high-risk ones. Since this code is required to log into the account on a new device. If hackers manage to crack passwords, they will be unable to access the user's account until they obtain the one-time password or code.